Hillary Clinton Awarded for Work in Human Rights As Trump Threatens to Take Them Away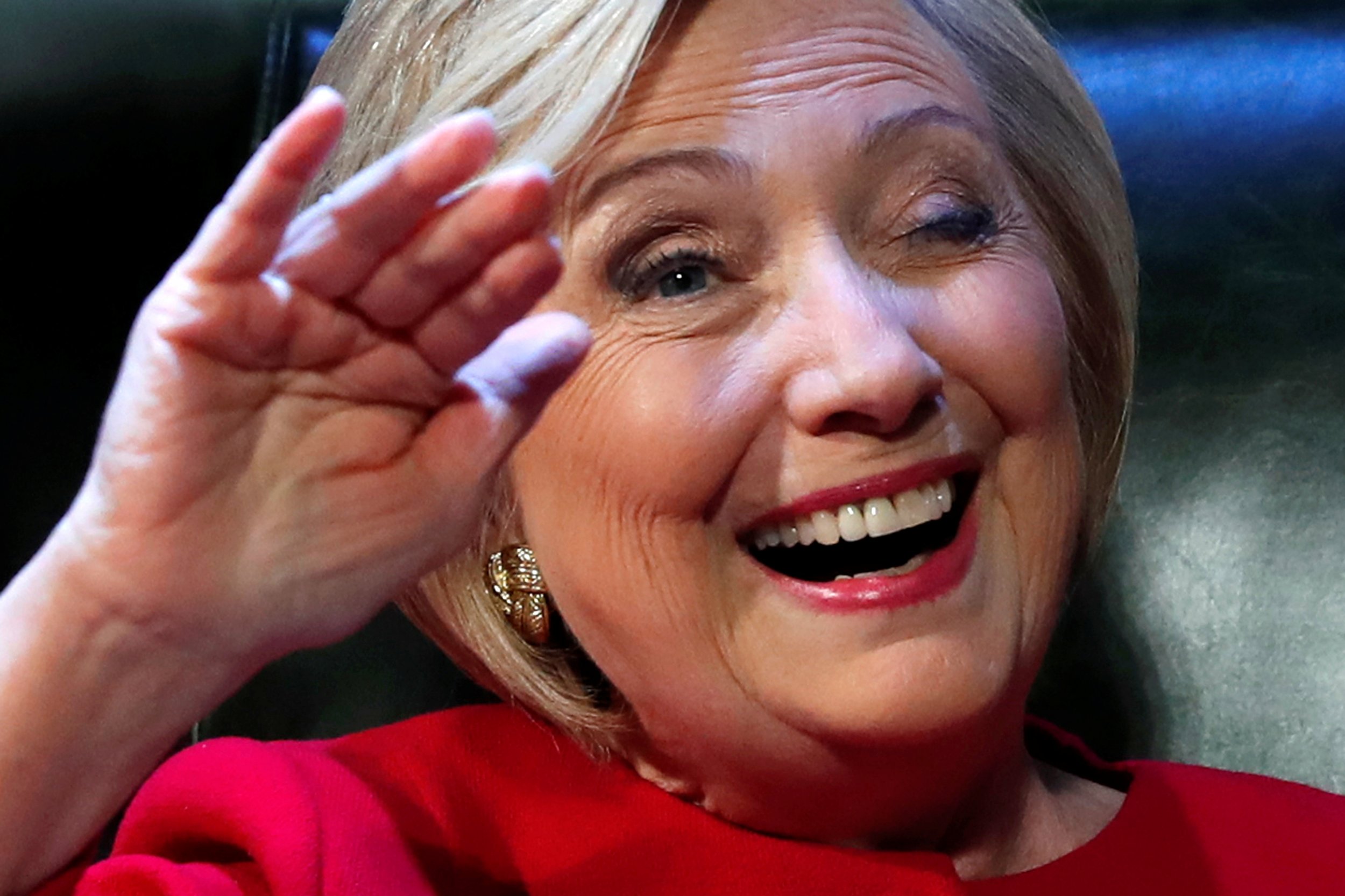 Hillary Clinton will receive an award for her work in protecting and advancing humanitarian rights across the globe at a Swansea University ceremony on October 14.
The former secretary of state and 2016 Democratic candidate is being celebrated by the Welsh university, which says "her cause is shared" by its Observatory on the Human Rights of Children and Young People. Clinton will receive an honorary doctorate, and is expected to deliver a speech on humanitarian issues during the event.
Related: Hillary Clinton is President in An Alternate Universe Where America is Great Again
Clinton is a figure of "enormous international significance and one synonymous with human rights," the university's Vice Chancellor professor Richard Davies told the BBC on Friday. "It is tremendous that she has chosen Swansea University for her first public appearance on this visit to the UK."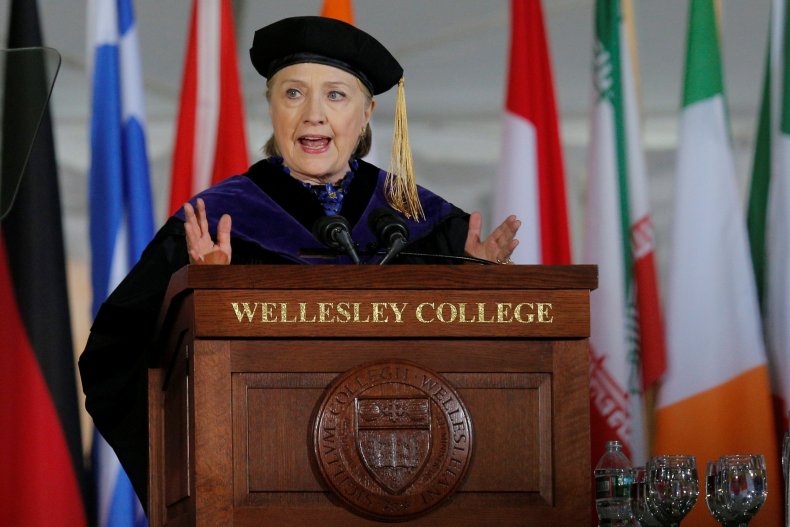 As with any event Clinton has attended since her shocking electoral upset, President Donald Trump will likely be at least alluded to during the October celebration. And there's a good chance the occasion will provide some time to reflect on his administration's already spotty track record on human rights, as well as a number of humanitarian crises enveloping the world over.
Trump also has flown overseas since the election, engaging in a number of high-profile diplomatic visits, including a voyage across the Middle East in May. The president delivered a major speech in Saudi Arabia during his trip, calling on Muslim-majority nations to step up the fight against global terror. There was no mention of the nation's imprisonment of political dissidents, its oppression of minority groups and its repressive policies toward women.
Instead, Trump told Saudi Arabia, "We are not here to lecture—we are not here to tell other people how to live, what to do, who to be, or how to worship."
The federal government has also moved to restrict thousands of migrants escaping persecution and violence from entering the country, lowering the total level of refugees to the lowest it's been in decades. Just 45,000 refugees will be admitted next year—the smallest group since at least 1980.
"The United States has provided tremendous leadership in this area over many years and has encouraged other countries to accept more refugees, and those have been largely moral arguments on the part of our country, talking about duty and 'love thy neighbor' and helping those in need," Bill Canny, executive director of the largest U.S. resettlement agency, the Conference of Catholic Bishops, told the New York Times on September 12. "By diminishing the numbers in the way that they've discussed, we diminish our capacity to do any of that."
Most recently, the president has attacked NFL athletes and their peaceful protests during televised national anthems before each game, calling the move to take a knee during the song a "disgrace" and un-American. Meanwhile, Clinton defended their actions with a slight dig at Trump during a Friday interview with SiriusXM's Joe Madison.
"I am a supporter of peaceful protest. That seems to me to be part of the American DNA. And I don't think it's disrespectful to stand up for equality and justice," Clinton said. "I've never heard one of these athletes say anything negative about our flag. What they are trying to do is to demonstrate, clearly and peacefully, that there's work we've got to do in this country, and we should not be deterred from it. And that includes speaking out against violence and brutality and injustice. And even if I don't agree with everything that somebody does when they protest, I will defend their right to peacefully protest."