Hillary Clinton Says GOP Is Using Her As Diversion: 'I'm Living Rent-free Inside Donald Trump's Brain'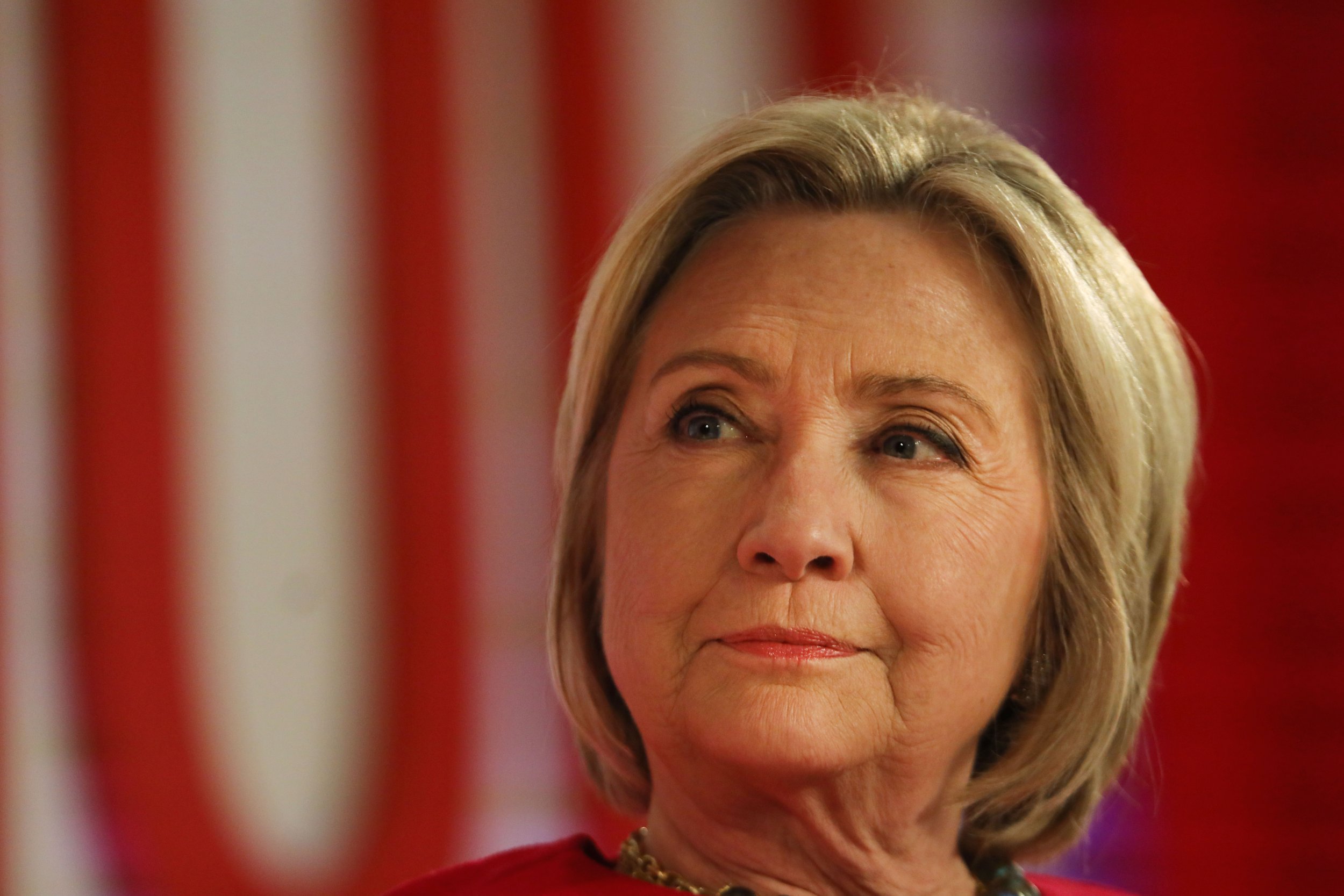 Former Secretary of State Hillary Clinton slammed Republicans Wednesday for using her as a "distraction" from the testimony of Attorney General William Barr, who had answered questions in the Senate over his handling of the Mueller report earlier that day.
Calling Senator Lindsey Graham a "disgrace" on MSNBC's The Rachel Maddow Show Wednesday, she bemoaned politicians that called for further investigation into her past behavior during the Senate hearing.
Graham, who chairs the Senate Judiciary Committee, opened Barr's hearing with a statement focusing not on President Donald Trump's 2016 campaign, but on Clinton's. Specifically, he suggested that the FBI investigation into Clinton's use of a private email server was flawed.
In response to a jibe from Democratic senator Richard Durbin, Graham at one point suggested Republicans may re-examine the former presidential nominee's emails, as The Washington Post noted.
Clinton told Maddow that Republicans' continued fascination with her past behavior was a "big sign of guilty conscience or a real fear." "I'm living rent-free inside of Donald Trump's brain and it's not a very nice place to be, I can tell you that," she said, before criticizing those still focused on her emails and her conduct related to the Benghazi attack.
Back in 2012, while Clinton was serving as secretary of state, two U.S. government facilities in Benghazi, Libya, were attacked by Islamic militants. U.S. Ambassador to Libya J. Christopher Stevens and U.S. Foreign Service Information Management Officer Sean Smith were killed in the attack.
"I've been investigated repeatedly by the other side. And, much to their dismay, but to my satisfaction, it's been for naught. I testified for 11 hours in the Benghazi hearing after, what, seven committees said there was nothing there," Clinton told Maddow.
Branding calls for more investigations into her past "a diversion attack," she added: "I guess it is one of their tools to fire up their hardcore base. When in doubt, go after me."
She called Graham's request for further probing "an absolute disgrace," and added that Republicans "know better." But nonetheless they use her as a scapegoat to "divert attention" from the "real story" of Russian interference and of the president's own behavior.
"Trump committed obstruction of justice. That's the real story. That's what they don't want the American people thinking about," Clinton added.
She went on to reassert her innocence and bemoan "what is happening in our United States Senate and in the White House of this great country of ours." "It is saddening to me," she said.