Hillary Clinton Calls Email Scandal Fake News and 'Biggest Nothing Burger Ever'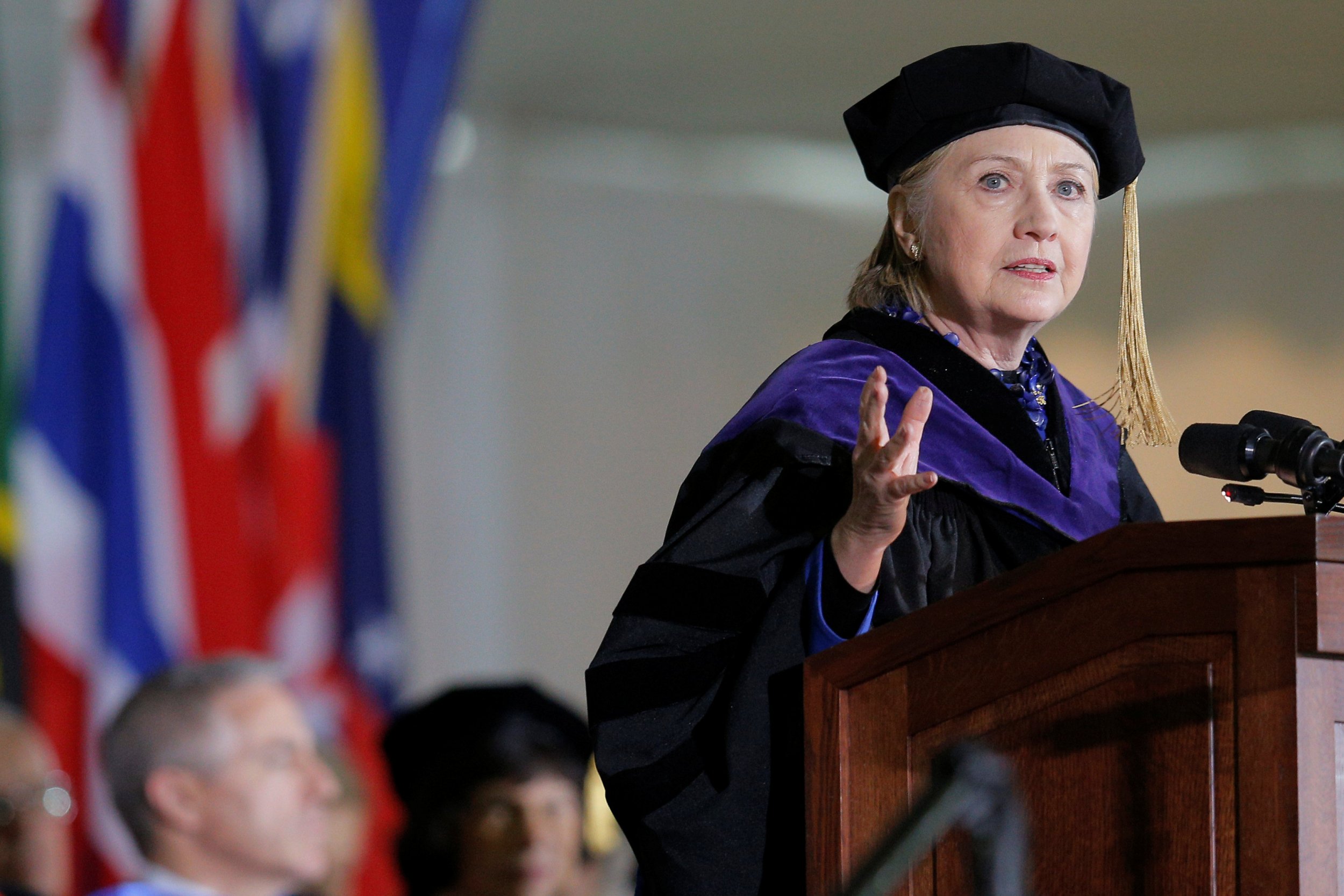 Apparently still not over her shock election defeat to Donald Trump, Hillary Clinton said Wednesday that the investigation into her handling of emails was covered like "Pearl Harbor," but that in reality the story was the "biggest nothing burger ever."
Related: Hillary Clinton supporters filed a complaint against Bernie Sanders—and lost
Almost seven months after her loss to Trump, Clinton was speaking at the annual Code Conference, sponsored by technology site Recode. It is perhaps unsurprising, then, that the subject made its way to the former secretary of state's infamous use of a private email server.
The issue returned to prominence just days before November's election, when then-FBI Director James Comey notified Congress about new emails being under investigation. Clinton claimed that while the story was effectively—to borrow a term from her opponent—"fake news," it was one of the biggest contributors to her defeat, helped by media outlets that covered it "like Pearl Harbor."
"The overriding issue that affected the election that I had any control over—because I had no control over the Russians—was the way of the use of my email account was turned into the greatest scandal since Lord knows when," she said. "This was the biggest nothing burger ever."
While conceding that she "wouldn't have done it" if she had a chance at a redo, Clinton insisted she did nothing wrong.
"I didn't break any rule. Nobody said don't do this," she said. "I was very responsible and not at all careless. You end up with a situation that was exploited."
During the talk, she also attached plenty of responsibility to alleged Russian hacking of her campaign chairman's emails, which she repeatedly suggested required the support of someone connected to the Trump campaign.
"The Russians, in my opinion, could not have known how best to weaponize that information unless they had been guided by Americans," she said.
"They had to be given the go-ahead. We know it hurt us, as I explain in my book, the Comey letter, which was now we know partly based on a false memo from the Russians. It was a classic piece of Russian disinformation. So for whatever reason, he dumps that on me on October 28 and I immediately start falling."
The blame did not end there. Clinton also took aim at the Democratic National Committee, from which she said she inherited "nothing" when she beat Senator Bernie Sanders to become the nominee.
"It was bankrupt. It was on the verge of insolvency," she said. "I had to inject money into the [DNC] for it to keep going. Its data was mediocre to poor."