Harvey Weinstein's Clinton Foundation Donations Won't Be Returned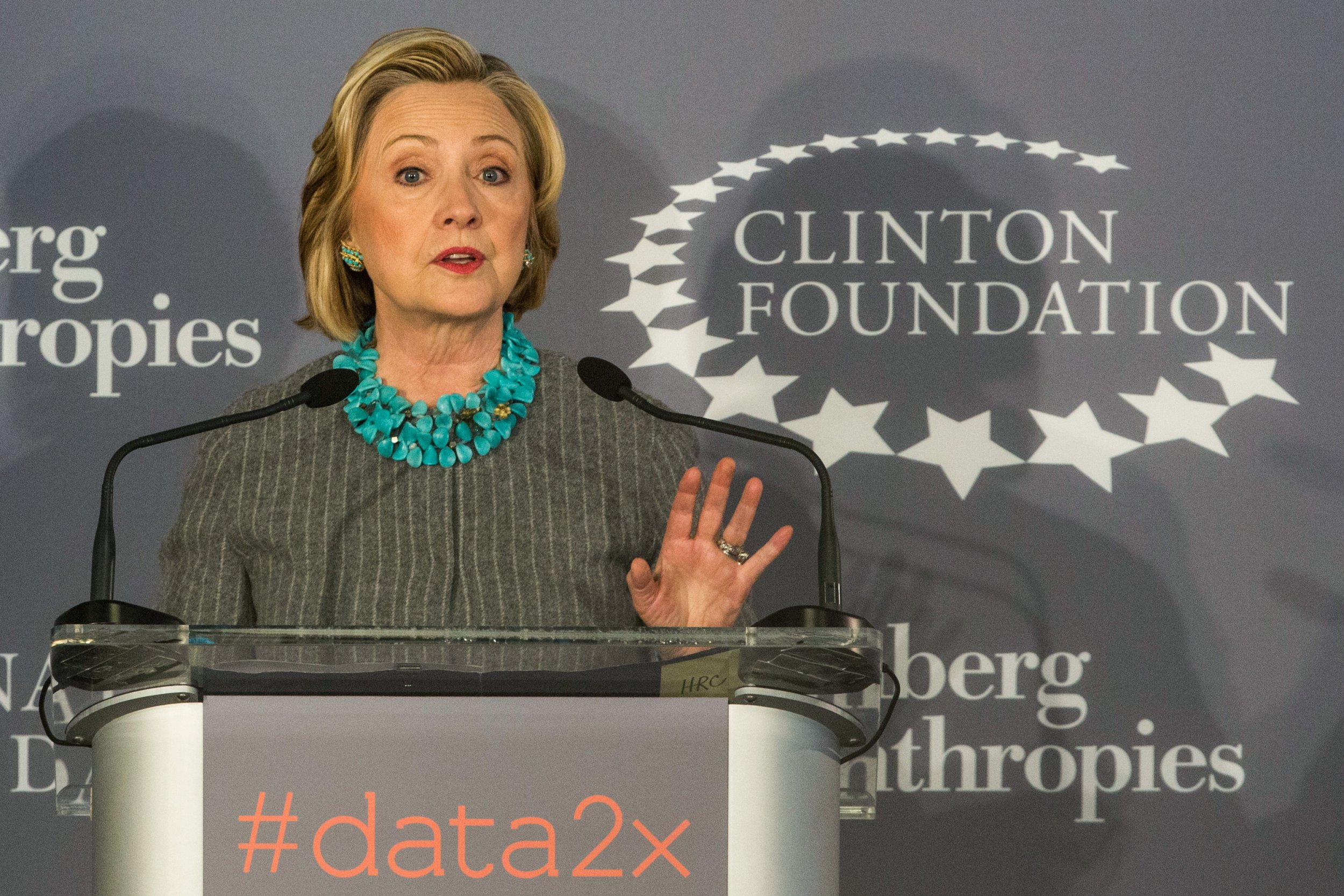 The Clinton Foundation will not return any of the $100,000 to $250,000 donated by Harvey Weinstein, the Hollywood movie mogul who has been accused of rape and sexual harassment by dozens of women.
The foundation never mentioned Weinstein by name, but said this week that it will continue using donated funds to support women in developing countries. Clinton Foundation spokesman Craig Minassian posted on Twitter that the organization spends donations to fight HIV epidemics, climate change and to empower women and "refuses to stop helping people."
Minassian later tweeted that anyone suggesting the foundation return funds from admitted sexual predator Weinstein "ignores the fact that donations have been used to help people across the world."
The decision comes amid allegations that Weinstein used a position of power in Hollywood to sexually assault and rape women. Republican politicians and websites have used the scandal for political purposes, saying supposedly progressive Democrats are happy to present themselves as champions of women yet got hundreds of thousands of dollars from Weinstein after ignoring decades of rumors about his poor treatment of women in Hollywood.
The Clinton Foundation lists Weinstein as a donor on its $100,000-$250,000 givers page.
In the days after the scandal broke, Hillary Clinton, the 2016 Democratic nominee for president, pledged to donate Weinstein's $1.4 million in contributions to charity. Clinton said in a statement she was "shocked and appalled" by Weinstein's behavior, saying it "cannot be tolerated."
Senator Elizabeth Warren and Senate Minority Leader Chuck Schumer also returned donations, reported The Washington Post, while other Democrats donated the money to charitable organizations that help women, such as the Minnesota Indian Women's Resource Center, which used donated Weinstein funds from Senator Al Franken.
Helping women is a stated goal of the Clinton Foundation as well, though former President Bill Clinton's legal defense fund received a $10,000 donation from Weinstein during the height of the impeachment effort against the president in 1998.