Hillary Clinton Still Wins Popular Vote...At NYC Theater Anyway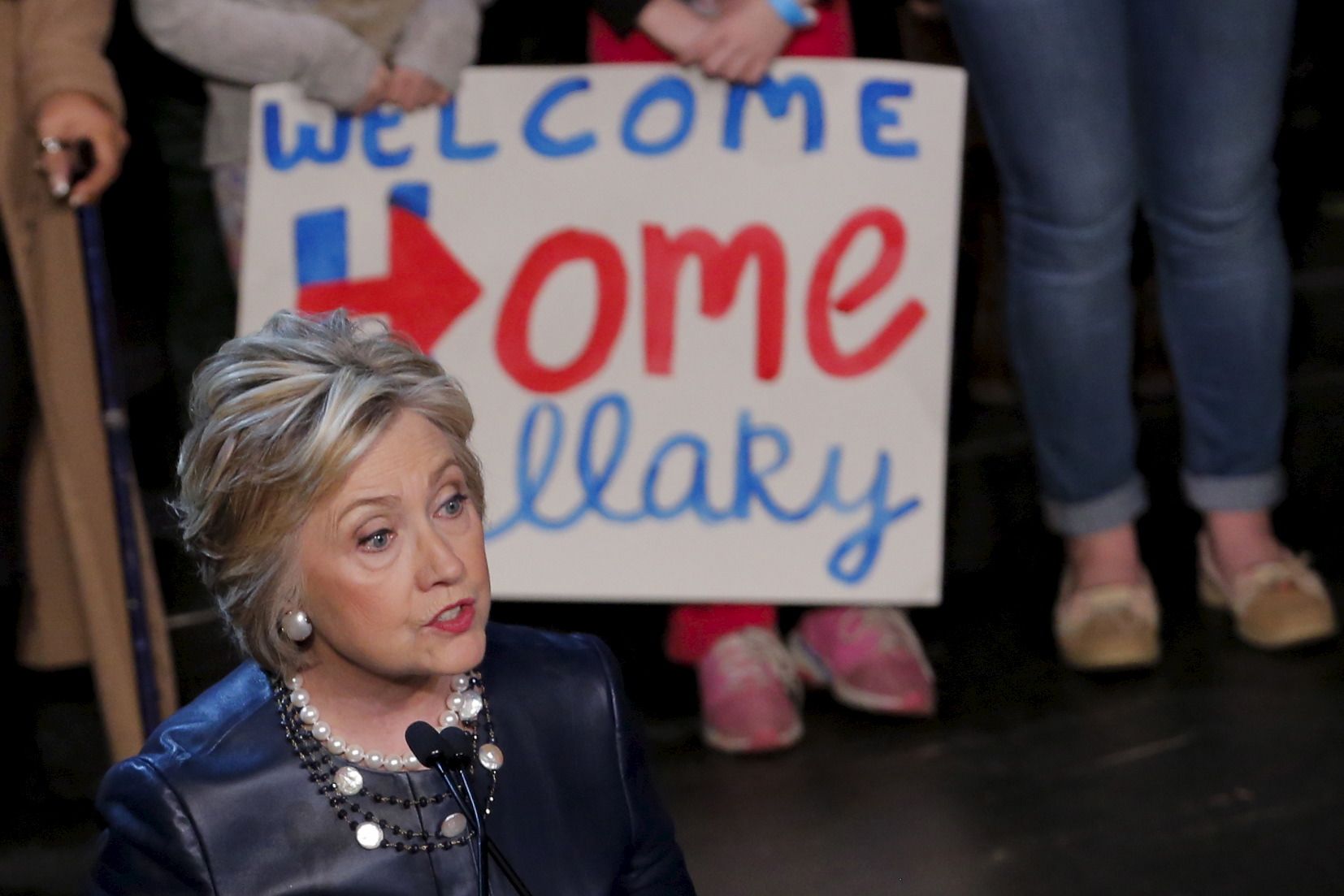 Hillary Clinton's popularity over Donald Trump among New York City residents hasn't waned, especially among Manhattan theatergoers.
Related: What is Clinton's Onward Together group?
As she and her husband, President Bill Clinton, were walking to their seats at Lincoln Center on Sunday, the audience burst into applause and gave the couple a standing ovation, as seen in a video posted by The Hill. Some audience members are heard yelling "We love you Hillary!" and chanting "Hillary! Hillary!" Others whistled in support of the former presidential candidate.
The Clintons were attending a performance of Oslo, a new play by J.T. Rogers.
It wasn't the first time the couple has been cheered by a theater audience. In December, the audience welcomed Clinton to The Color Purple as she walked to her seat with her husband. Two months later, she was applauded at performances of In Transit and Sunset Boulevard.
Clinton won the popular vote but lost the electoral vote to Trump. Without offering any evidence, Trump has claimed he would have won the popular vote if millions of illegal voters hadn't cast ballots for Clinton. In New York, where she was a longtime senator, Clinton won by 59 percent to Trump's 37 percent.
Professors and lawyers have pushed Clinton to challenge the results in three swing states. And hundreds of thousands of Americans signed an online petition calling for an audit of the electronic results against the paper ballots.
Since her stunning defeat and the concession speech she gave on the morning of November 9, Clinton has mostly kept a low profile, besides occasional sightings hiking in the woods near her home in Chappaqua, New York, and browsing with her family in a Rhode Island bookshop. She made a rare public appearance at the portrait unveiling of former Senate Minority Leader Harry Reid in early December.
In May, she launched her new political action organization, Onward Together, which seeks to advance progressive values by encouraging Americans to organize, get involved and run for office, apparently to counter Trump's policies and win Republican-held seats in Congress. The creation of the group arguably was her most public return to the public eye since her loss.
Meanwhile, a New York City theater crowd had the opposite reaction when Mike Pence attended the hit Broadway musical Hamilton shortly after the election. Pence, who was vice president-elect at the time, was booed.