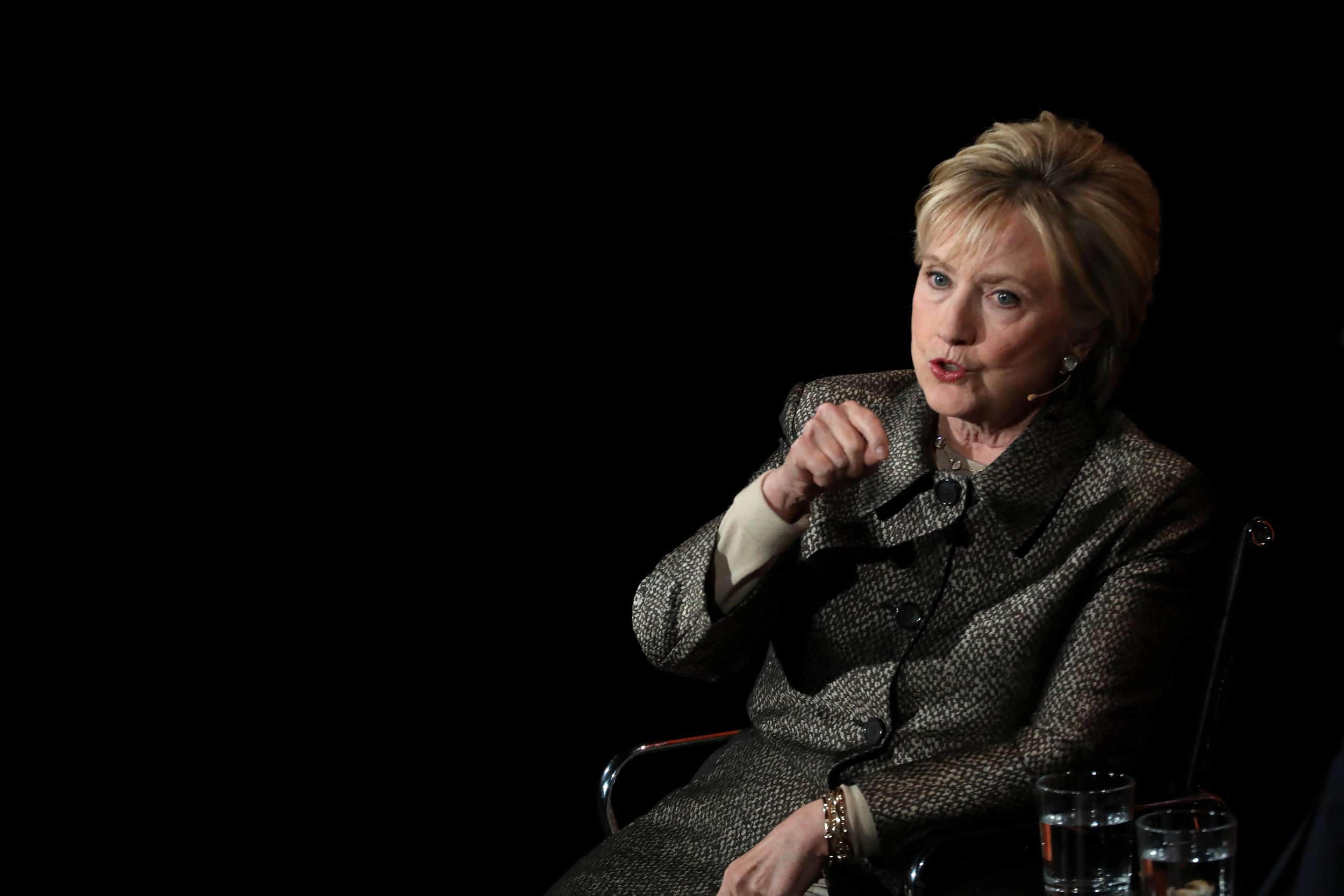 Former Secretary of State Hillary Clinton said President Donald Trump made the right call when he ordered an attack on a Syrian military base last month, marking the first direct military action by the United States after six years of civil war in the Middle Eastern nation. But she isn't sure if the bombing campaign will make a difference, in part because of Trump's alleged ties to Russian President Vladimir Putin, who supports Syrian President Bashar al-Assad.
"I think it's too soon to really tell," Clinton said Tuesday during a discussion hosted by CNN's Christiane Amanpour in New York City. "Yes, I did support it. I didn't publicly support it because that wasn't my role. But I did support it. But I'm not convinced it really made much of a difference, and I don't know what kind of potentially backroom deals were made with the Russians."
Clinton, who was described by Trump as a war hawk during the 2016 presidential campaign, has been largely critical of the new White House after losing her bid to become the nation's first female president in November. And despite the slight praise for Trump's actions in Syria, Clinton didn't hold back Tuesday, warning that the White House "was potentially going backwards" when it came to the plight of women around the world, especially in war zones. She praised the progress made by women since the U.N.'s 1995 Fourth Conference on Women in Beijing in 1995, but she stressed there is much more to be done globally and in the United States.
"I specifically request that this administration not stop efforts to make women's rights and opportunities a central goal," Clinton said, adding that she would continue to advocate for women's rights.
"I'm now back to being an activist citizen and part of the resistance," she later added.
Related: Donald Trump's first 100 days: Hillary Clinton would be in awe, say Russian senators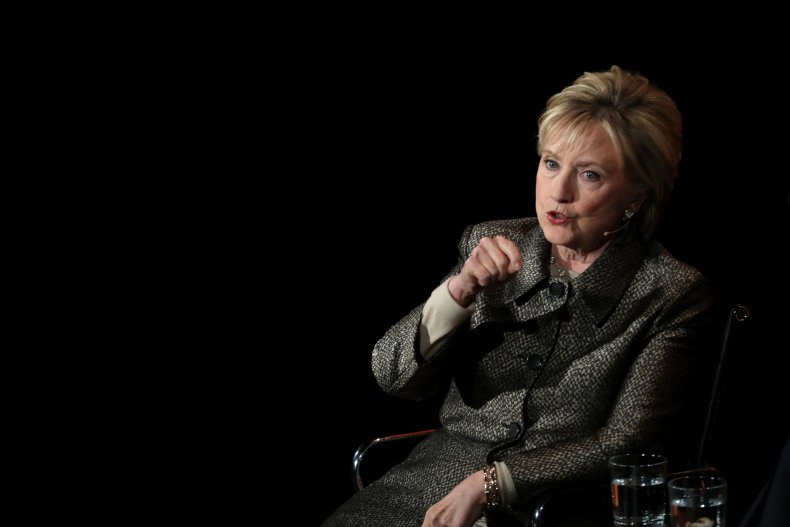 While Clinton took a certain degree of responsibility for her 2016 election defeat, she blamed the loss largely on Russian interference via alleged state-sponsored hacks that revealed sensitive information within the servers of Democratic Party officials. Former President Barack Obama has backed Clinton's view. Trump initially denied the accusations of Russian cyber attacks but has come to accept them. Clinton said the publication of emails on whistleblower site WikiLeaks, along with FBI Director James Comey's announcement that he was reopening an investigation into her use of a private email server, affected the outcome of the election.
Clinton said she was "on the way to winning" before Comey made his remarks, and she said misogyny "played a role in this election."
"I am writing a book, and it's a painful process reliving the campaign, as you might guess," she said.
Clinton also urged Trump to embrace diplomacy before military action, as the White House has threatened to take action in the Korean Peninsula against North Korean leader Kim Jong Un.