Hillary Clinton Team Backs Stein's Recount Effort in Wisconsin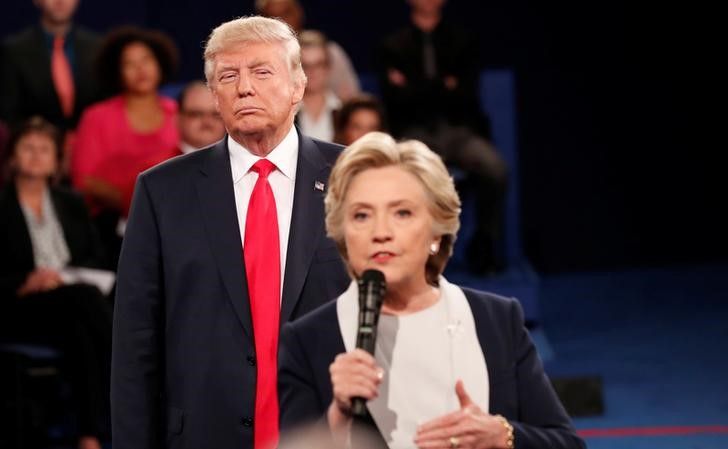 Updated | The Hillary Clinton campaign will support efforts to recount election results in Wisconsin and beyond despite failing to uncover electoral abnormalities or manipulation.
Marc Elias, Clinton's campaign counsel, wrote on Medium that the campaign feels an obligation to support efforts by Jill Stein and the Green Party to ensure the accuracy of the count in the key swing states of Wisconsin, Pennsylvania and Michigan—all won by President-elect Donald Trump. The Green Party successfully filed a petition for a recount in Wisconsin on Friday but face tight deadlines to mount similar efforts in the latter two battlegrounds—Monday for Pennsylvania and Wednesday for Michigan.
"The campaign is grateful to all those who have expended time and effort to investigate various claims of abnormalities and irregularities," Elias wrote. "While that effort has not, in our view, resulted in evidence of manipulation of results, now that a recount is underway, we believe we have an obligation to the more than 64 million Americans who cast ballots for Hillary Clinton to participate in ongoing proceedings to ensure that an accurate vote count will be reported."
Trump, who is spending the weekend at his Mar-a-Lago resort in Palm Beach, Florida, released a statement denouncing the recount effort as a "scam." His comments focused on Stein and the Green Party and didn't address the Clinton team's involvement.
Clinton won the popular vote tally by some 2 million votes but failed to secure enough Electoral College votes to win the election, with Trump at 290, 20 over the 270 threshold. Despite her healthy advantage in votes cast, it's highly unlikely recounts could swing all three states, and thus their electors, to Clinton; she's down by roughly 27,000 votes in Wisconsin, 11,000 votes in Michigan and 70,000 votes in Pennsylvania. Elias concedes that the effort stands little chance of success, "but regardless of the potential to change the outcome in any of the states, we feel it is important, on principle, to ensure our campaign is legally represented in any court proceedings and represented on the ground in order to monitor the recount process itself," he wrote.
Supporters have been pushing the Clinton team to call for recounts this week. They're citing a computer science professor's recommendation to review paper ballots to ensure the election was not hacked, after a campaign season allegedly marked by Russian attempts to influence the vote. Stein, a former presidential candidate, and the Green Party have sounded the same concerns, saying their interest is in validating the election results, not helping Clinton.
Elias says the campaign has had "lawyers and data scientists and analysts combing over the results to spot anomalies that would suggest a hacked result" and have "attempted to systematically catalogue and investigate every theory that has been presented to us within our ability to do so"—all without finding anything to suggest a skewed result in any state elections.
"Because we had not uncovered any actionable evidence of hacking or outside attempts to alter the voting technology, we had not planned to" push for recounts, Elias wrote. "Now that a recount has been initiated in Wisconsin, we intend to participate in order to ensure the process proceeds in a manner that is fair to all sides. If Jill Stein follows through as she has promised and pursues recounts in Pennsylvania and Michigan, we will take the same approach in those states, as well."
In his statement, Trump saw ulterior motives behind Stein's effort in Wisconsin.
"This recount is just a way for Jill Stein, who received less than one percent of the vote overall and wasn't even on the ballot in many states, to fill her coffers with money, most of which she will never even spend on this ridiculous recount. All three states were won by large numbers of voters, especially Pennsylvania, which was won by more than 70,000 votes.
"This is a scam by the Green Party for an election that has already been conceded, and the results of this election should be respected instead of being challenged and abused, which is exactly what Jill Stein is doing," Trump said.
This article was updated to include Donald Trump's response.
Read more at Newsweek.com: