Clinton Breaks With Obama Over TPP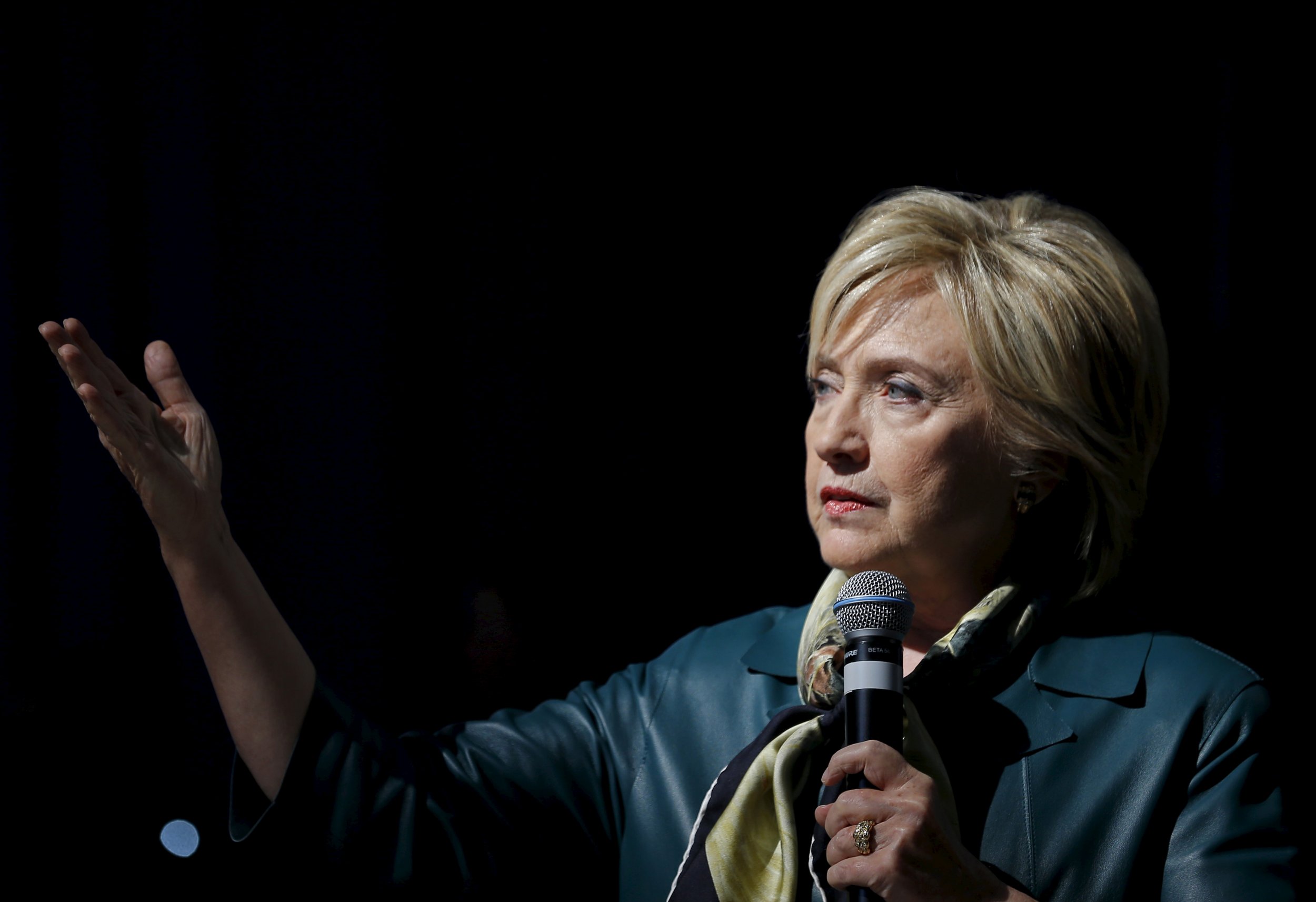 Updated | Democratic presidential front-runner Hillary Clinton does not support the Trans-Pacific Partnership (TPP) trade deal. "As of today, I am not in favor of what I have learned about it," the former secretary of state told PBS NewsHour's The Rundown on Wednesday.
"I'm continuing to learn about the details of the new Trans-Pacific Partnership, including looking hard at what's in there to crack down on currency manipulation, which kills American jobs, and to make sure we're not putting the interests of drug companies ahead of patients and consumers. But based on what I know so far, I can't support this agreement," Clinton said in a separate statement.
Clinton's opposition to the deal represents a major break with the Obama administration and a reflects the Democratic party's shift to the left and the changing politics of trade in both parties. While Clinton had not specifically endorsed the deal during her tenure as secretary of state, she advocated for the process that led to its creation. Her qualified distance from the accord represents a remarkable shift away from not only Obama but her husband, too, who fought to pass the North American Free Trade Agreement (NAFTA) while he was president.
The U.S. and 10 other countries reached agreement on the deal Monday. If it passes, the TPP will be the single largest trade deal in history, involving 40 percent of the world's economies. Congress must decide whether or not to approve the deal, but it is likely to do so. The deal has received strong support from Republican leaders, while Democrats, especially liberals and those with labor ties, have generally opposed it. Clinton's top rival for her party's presidential nomination, Independent Vermont Senator Bernie Sanders, opposes the deal. In a statement, he called it a "disastrous trade agreement designed to protect the interests of the largest multinational corporations at the expense of workers, consumers, the environment and the foundations of American democracy."
The deal is strongly opposed by organized labor. In July, Clinton told labor leaders she had no hand in the deal's crafting. However, in 2012, former Obama adviser David Axelrod said Clinton "owned" the deal when she was secretary of state.
The contents of the TPP are still largely a mystery, as the public and media have not been given an opportunity to read it, but that will change when Congress is given the text of the agreement.