Hillary Clinton Wants Every American to Have Broadband Cable by 2020: Report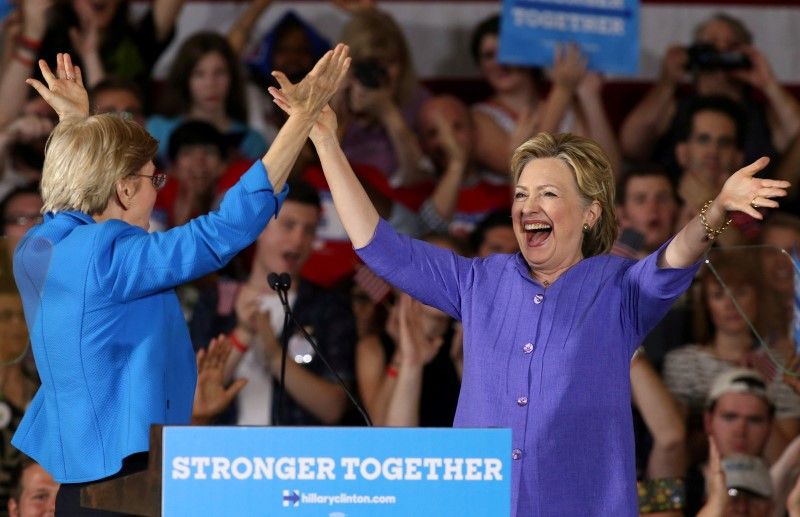 Presumptive Democratic presidential nominee Hillary Clinton plans to bring high-speed broadband cable internet to every American household by 2020, according to a leaked campaign document.
Clinton's "technology and innovation" agenda also involves re-examining encryption and strongly supporting the Federal Communication Commission's recent decision on net neutrality, according to a leaked 14-page memo obtained by Politico on Monday . The agenda reportedly wades into important issues within Silicon Valley, such as surveillance, patent reform and treatment of Uber drivers.
Clinton has received lukewarm support from SIlicon Valley throughout her campaign. The tech sector has donated a total of $2.7 million to Clinton so far, a paltry amount compared to the $13 million-plus given to Obama during his re-election campaign in 2012.
Clinton's support for net neutrality, which ensures internet providers allow all websites to be accessed equally, will be welcome news in Silicon Valley. The Democrat-leaning FCC set in 2015 a set of net neutrality rules to treat the internet as a public utility like water or electricity. Over a year later in June 2016, a federal appeals court upheld the FCC regulations , delivering its latest victory for net neutrality advocates.
Following the Obama administration's strong support for net neutrality, Clinton vows to keep the principle of the internet as a public good by expanding broadband internet access to every U.S. household by the end of her first term in 2020. Clinton wrote in an op-ed to Quartz that she will fight broadband monopolies like AT&T to bring lower prices to consumers and open doors to competitors like Google Fiber.
In another good news for the tech sector, Clinton supported patent reform to fight back against patent trolls who flood companies with patent lawsuits and federal funding research for the emerging digital connected devices industry—popularly known as Internet of Things. She also opposed the revival of the now-dead Stop Online Piracy Act, which sought to expand law enforcement powers in shutting down websites engaged in online trafficking or copyright infringement.
When it came to the issues of labor rights for those working in the sharing economy or whether law enforcement should have "backdoor" access to encrypted devices, Clinton prescribed the same solution: creating a special committee of experts to examine the issues. In a Democratic presidential debate this past December, Clinton infamously said she would like to see a "Manhattan-like project" between law enforcement and tech firms to work together for a common solution.
On the other side in the Republican Party, presumptive nominee Donald Trump has expressed no similar agenda focused on the tech sector. Trump and Silicon Valley have been at odds with one another for the past few months . Trump has only raised $22,000 from the tech industry so far for his campaign.