Hillary Clinton Beats Trump in Popular Vote, But it Doesn't Matter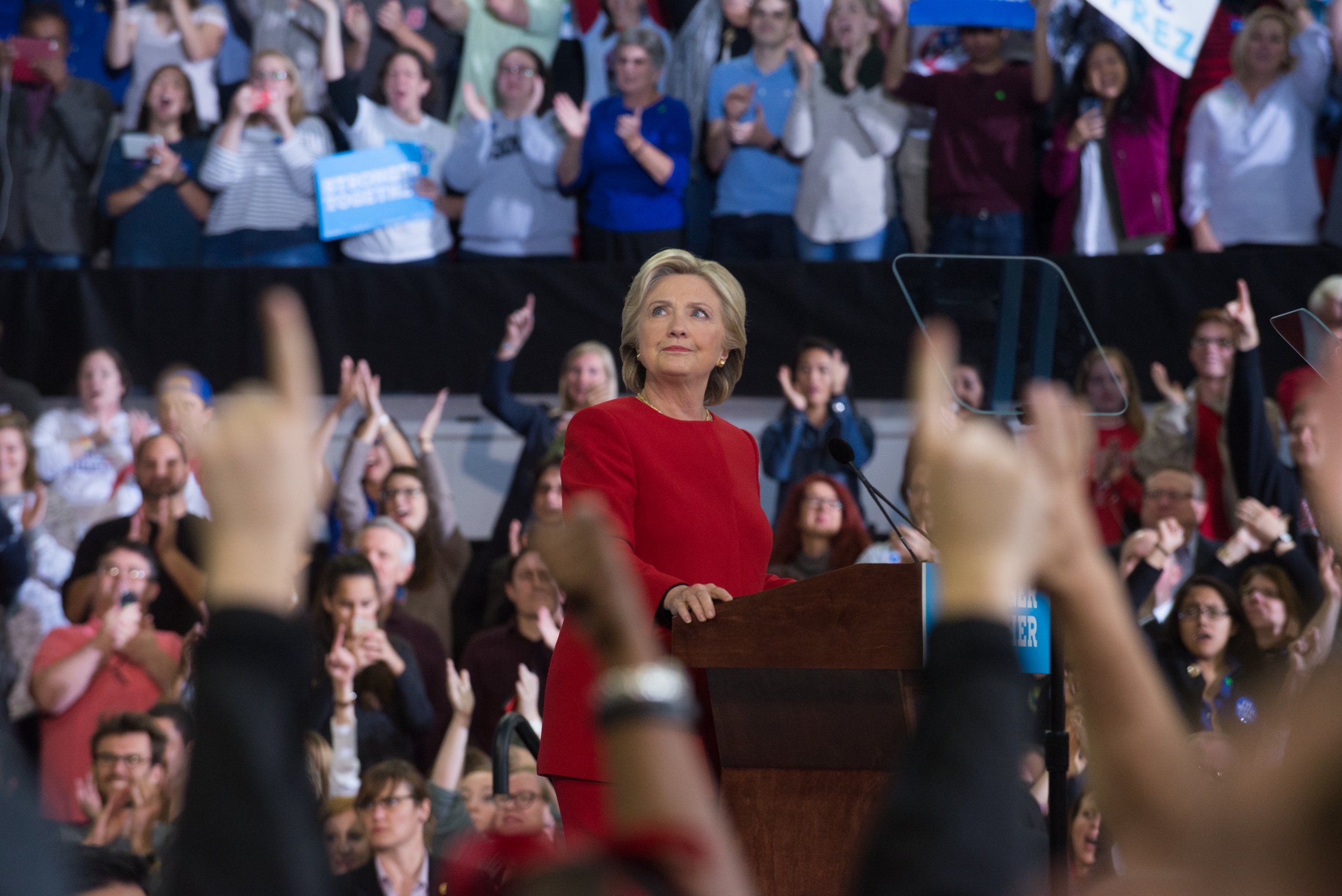 Much of the world knew a few hours after voting concluded that Donald Trump will be the 45th president of the United States, based on the tally of electoral college votes—at least 270 are required to win. But as of Wednesday morning, Hillary Clinton was still leading in the popular vote, by a margin of 135,495. Clinton had 59,186,057 votes, while Trump had garnered 59,049,470.
While confusing—and frustrating—to many, it's not the first time in history that election results reflect such a discrepancy. In the 2000 election, Al Gore won the popular vote but lost the presidency to George Bush, who won five more votes from the electoral college. In addition to Bush, only three other former candidates in U.S. history have lost the popular vote but won the presidency: Benjamin Harrison in 1888, Rutherford B. Hayes in 1876 and John Quincy Adams in 1824.
In 2012, when President Barack Obama won the re-election against former Massachusetts Governor Mitt Romney, Obama claimed 332 electoral college votes and 51.1 percent of the popular vote. Romney earned 60.9 million votes—more, so far, than both Trump and Clinton—in a losing effort. Analysts pin Clinton's popular vote lead to strong Democratic support in states such as California are responsible.
There are a total of 538 electoral college "electors" and the number from each state is determined by the number of members of Congress (senators and House members) from that particular state. For example, Iowa has a six-member congressional delegation, and therefore six electors in the college. The popular vote, on the other hand, is the number of voting citizens who head out to the polls, make their choices in early voting or fill out absentee ballots.
Trump took 276 electoral college votes while Clinton secured 218. As the public waited for Clinton to give her concession speech on Wednesday, there were still 44 unclaimed votes of the 538 total from the electoral college.
Exit polls, conducted by Edison Research for the National Election Pool, a consortium of ABC News, The Associated Press, CBSNews, CNN, Fox News and NBC News, showed some strong trends. Trump beat Clinton handily—53 percent to 41 percent—among male voters, while Clinton won among women by 54 percent to 42 percent. Exit polls also showed Trump was the more favorable candidate among white voters, especially those without college degrees—72 percent to 23 percent, according to CBS News. Clinton earned majorities among blacks, Hispanics/Latinos and Asian-American voters, and also proved to be the more popular candidate among voters ages 18 to 44. Overall, Clinton won the non-white popular vote by a landslide. According to the exit polls, she took 71 percent of non-white college graduate voters and 75 percent of non-white voters without college degrees.