Hillary Clinton's Political Star Rises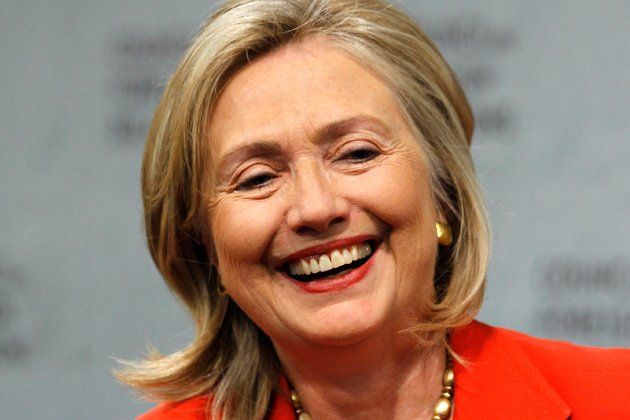 Remember Hillary Clinton? The most powerful woman in American politics has kept her head down for most of the first 18 months of her tenure as secretary of state. But she is also, at present, by far the most unscathed senior member of a badly battered administration. And the once defeated Democratic candidate may have, at present, the most promising political prospects of just about anyone in the administration, specifically including her boss, Barack Obama.
The president's economic team is reeling, having failed at both bringing the nation out of its doldrums and sending a compelling message of hope or confidence to the country or the world. Obama's political advisers are getting hammered right and left for transforming a golden-tongued political candidate into a tone-deaf leader. Even Obama's chief of staff, Rahm Emanuel, appears to be considering exile in his home of Chicago, with the mayor's office newly up for grabs.
Clinton, by contrast, seems to be taking on a new public profile as bright as the salmon-pink suit she wore Wednesday to deliver what her staff giddily called a major foreign-policy address at the Council on Foreign Relations in Washington. In a speech short on specifics but long on bold declarations, Clinton declared the advent of "a new American moment" on the world stage, "a moment when our global leadership is essential."
Despite what she described as a "national-security threat" posed by America's own rising debt levels, along with assorted other vulnerabilities, she said that "the world looks to us" to lead. Next week Clinton will put that proposition to the test, beginning yet another dramatic new role in an already crowded career by trying on Henry Kissinger's hat. In talks set to begin in Sharm al-Sheikh, Egypt, she will become chief bargainer in the new Israeli-Palestinian talks, probably still the hardest diplomatic problem in the world (though Afghanistan is vying for the title).
Direct negotiating is a relatively new role for her, one that until now she has largely left to envoys such as George Mitchell and Richard Holbrooke (and even Sen. John Kerry, who'd love to have her job someday). "Why are the pessimists wrong" that this time will be any different, CFR president Richard Haass, an old Mideast hand himself, asked her at a Q&A after the speech. Because both Israeli Prime Minister Benjamin Netanyahu and Palestinian President Mahmoud Abbas "recognize they may not have another chance" at forging a two-state solution, she replied.
She may not either, and we will soon find out whether her much-touted toughness and penchant for straight talk get her anywhere with two of the most ornery politicians in the world, with an uncooperative Hamas serving as the 800-pound gorilla in the negotiating room.
A lot of new political talk is also swirling around Clinton, for the very reason that her boss is in such deep political doo-doo at the moment and she looks relatively popular. Much of the talk focuses on whether she will end up swapping jobs with Joe Biden—who always wanted to be secretary of state anyway—and take the No. 2 spot on an Obama ticket in 2012. Haass mischievously raised this possibility himself in his introductory remarks on Wednesday, wondering aloud whether she would follow in the footsteps of Thomas Jefferson and Martin Van Buren, both of whom served as secretary of state and vice president before becoming president.
"It worked out pretty well for the two of them," Haass cracked as Clinton shook her head silently—but without issuing a denial.