Hispanics Lost Jobs at Higher Rates Due to Coronavirus Crisis and Latino Groups Are Scrambling to Try to Fill the Gaps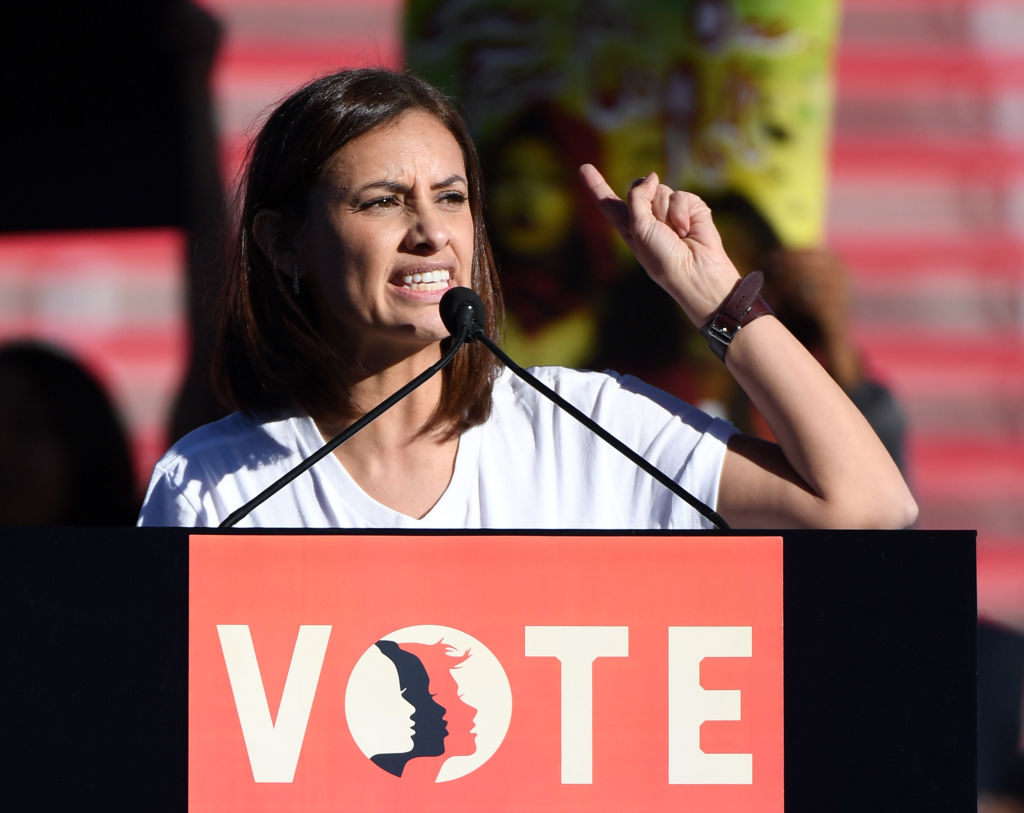 A new Washington Post-Ipsos poll found that Latinos are almost twice as likely to have been laid off or furloughed because of the COVID-19 outbreak than whites—with 20 percent of Hispanic adults saying they've lost their jobs, compared to 11 percent for whites.
It's the latest polling to reveal the virus's harsher impact for Latinos, and comes on the heels of a survey last month showing that two-thirds of Hispanics have either lost their jobs or face economic hardship like reduced wages due to the crisis, and government data showing higher infection and death rates for Latino and African Americans.
The disproportionate impact of the coronavirus outbreak on the nation's Latino community has left Hispanic advocacy groups questioning whether lawmakers will pass additional relief legislation and has left others trying to fill the gaps on their own.
One such partnership, announced Thursday, is a $4 million Immigrant Neighbor Fund launched by Voto Latino, APIAVote and Mission Asset Fund, with a $1 million investment by East West Bank, which is headquartered in California. The expressed goal of the fund is to assist families that were excluded from receiving CARES Act relief aid, with the initial funds being used to address basic needs like rent and groceries beginning in California and Texas, and a plan to expand to more states.
"In times of crisis, it is especially crucial that our communities come together and support the most vulnerable among us," said Voto Latino founder Maria Teresa Kumar.
The fund is a partnership seeking to aid the Latino and Asian communities because of a wave of hate crimes against Asian Americans, including more than 1,500 reports "of anti-Asian hate incidents since mid-March 2020," said Christine Chen, executive director of APIAVote.
In the six states where Mi Familia Vota operates in, its directors and staff have shifted from what would normally be door-knocking and in-person voter registration in battleground states like Arizona, California, Colorado, Florida, Nevada and Texas, to switching to digital organizing and connecting impacted people with resources to help them economically.
"In Nevada, for example, our state director is participating in a program that helps COVID-positive Latinos facing economic hardship by delivering groceries, making wellness check-in calls with people stuck at home, and helping provide access to doctors and social workers," the group's executive director Hector Sanchez told Newsweek.
Similarly, UnidosUS, one of the longest-running civil rights organizations for Latinos in the nation, launched their Esperanza/Hope Fund to provide resources and fund their affiliates in hot spot areas, which has included setting up food banks and shifting clinics from in-person care to telemedicine.
The organizations told Newsweek their efforts are particularly needed with groups like mixed-status families—where some in the family are U.S. citizens, but others are undocumented—left out of the relief packages that have passed Congress. California, Texas, and Nevada—three states where the groups are working to help on the ground—have the highest rates of mixed-status families in the country.
Republicans have sought to slow down and assess already appropriated spending while Democrats are preparing to release the CARES Act 2, which would include new funding for depleted unemployment benefits and small businesses, as well as increased testing and medical equipment for front-line workers.
The groups argue that rather than retreating from a moment where so many need help, more should be done to help people financially.
"I know we're in dire, dire moments right now, but this is also our opportunity to address health care, wages and education," Kumar said. "It's an opportunity for us to modernize our systems in a fundamental way where every single American can feel the impact."