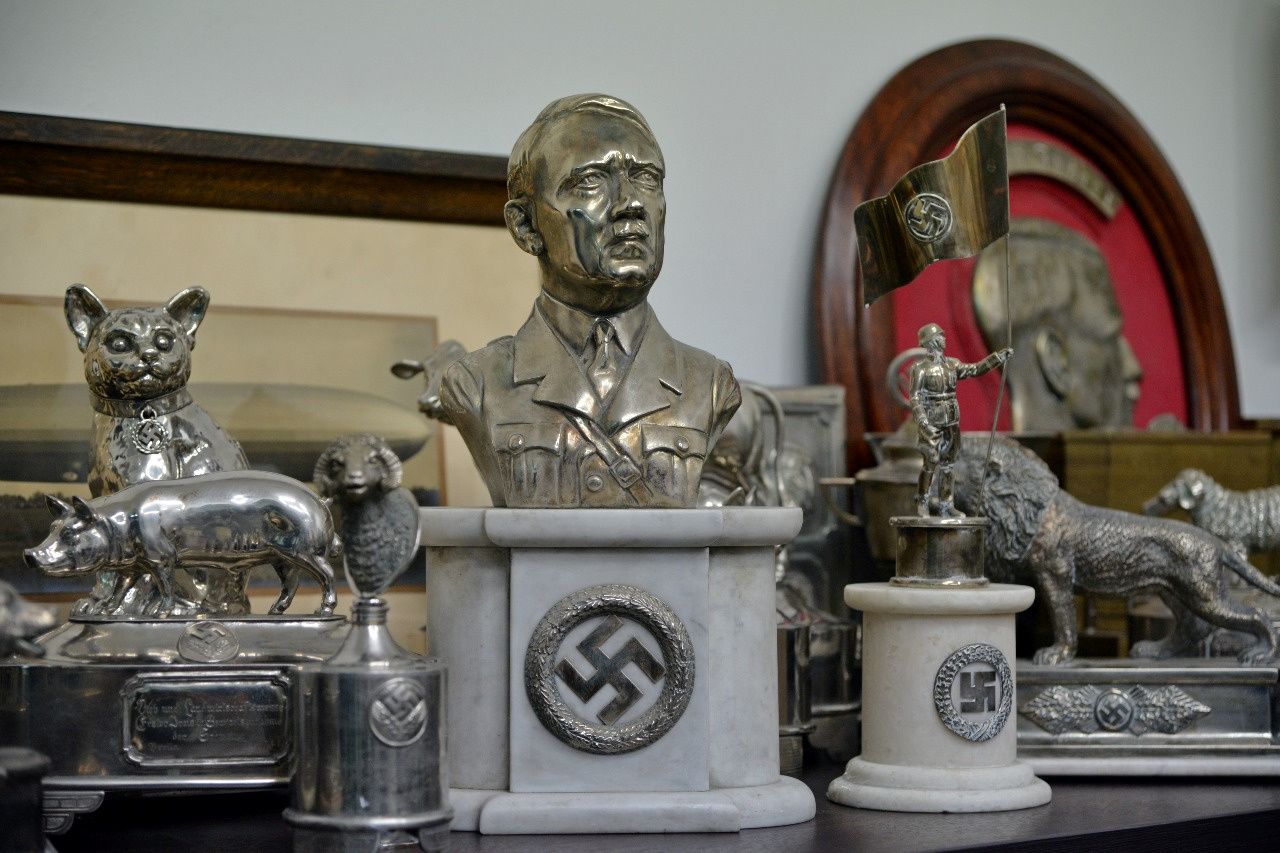 An almost 80-year-old pair of Adolf Hitler's underwear sold for nearly $7,000 recently in a private auction, Metro reported Sunday.
The anonymous buyer is reportedly based in the United States and is not a neo-Nazi or Hitler sympathizer, according to the owner of Alexander Historical Auctions.
Auctioneer Bill Panagopoulos explained how collectors often purchase Hitler items with the intent of denigrating or making fun of one of the most hated men of the 20th century.
"People tend to either buy fearsome Hitler memorabilia, or things that make him look like a buffoon, such as this. To minimize a monster, you make people laugh at him," Panagopoulos told Metro. "We've sold underwear belonging to Eva Braun [Hitler's wife] before, but never any belonging to Hitler himself. I think this is the first pair to come to market."
Panagopoulos detailed how the underwear wound up coming to auction: It was somehow left at the Parkhotel Graz in Austria in April 1938, roughly a month before Hitler would annex the country of his birth. The seller was a relative of the family who owned the hotel.
"They were retained in the family who owned the hotel, which is very prestigious, for almost 80 years, and when we got them they were wrapped in tissue paper in a box," Panagopoulos said. "They were as clean as if they had just come back from the cleaners."
He guessed the unidentified buyer would frame and display the underwear at home. He added that the underwear is "surprisingly large" and embroidered with the former führer's initials.
The sale comes several months after an England-based auction house sold a pair of Braun's underwear for almost $4,000. In November, a pair of lacy purple underwear that reportedly belonged to Braun was auctioned off by the Philip Serrell auction house, along with red lipstick, a gold ring and a silver box, according to Vice.
Hitler, Nazi and World War II memorabilia often go up for sale. In July, British spy weapons reportedly sold for the same amount as Hitler's underwear.
Earlier this year, a reprint of Hitler's autobiography, Mein Kampf, again became a bestseller in Germany, with about 85,000 copies sold.