What is HKmap? Apple's Removal of App Used by Hong Kong Protesters is 'Political Decision to Suppress Freedom,' Devs Say
The developers of HKmap.live, a mobile application used to show the location of police and protesters in Hong Kong, has hit back at Apple's choice to remove the software from its online marketplace, calling the decision a "political decision to suppress freedom."
The application was being used by participants in the ongoing pro-democracy protests to help mark the real-time locations of law enforcement and outbursts of street demonstrations.
Last week, Apple reversed an initial decision to reject the software, attracting harsh criticism from Chinese state media, which claimed the mapping app was "poisonous" and branded it "a betrayal of the Chinese people's feelings," Reuters reported.
The U.S. technology giant claimed that the software, which collates information from social networking websites and chat apps, was banned for violating its app store guidelines and local laws.
"The app displays police locations and we have verified with the Hong Kong Cybersecurity and Technology Crime Bureau that the app has been used to target and ambush police, threaten public safety, and criminals have used it to victimize residents in areas where they know there is no law enforcement," Apple claimed in a hotly-debated statement.
The Tim Cook-led tech company added the application "had been used in ways that endanger law enforcement and residents in Hong Kong." Its spin was firmly rejected by HKmaps's own development team, which issued a series of updates via its official Twitter account.
It said: "We disagree [with] Apple and @hkpoliceforce 's claim that HKmap App endangers law enforcement and residents in Hong Kong," adding there was "no evidence" of such claims.
"The majority of user reviews in App Store that suggest HKmap IMPROVED public safety, not the opposite. We once believed the App rejection is simply a bureaucratic f up, but now it is clearly a political decision to suppress freedom and human right in #HongKong."
The desktop version of HKmap.live is available at the time of writing.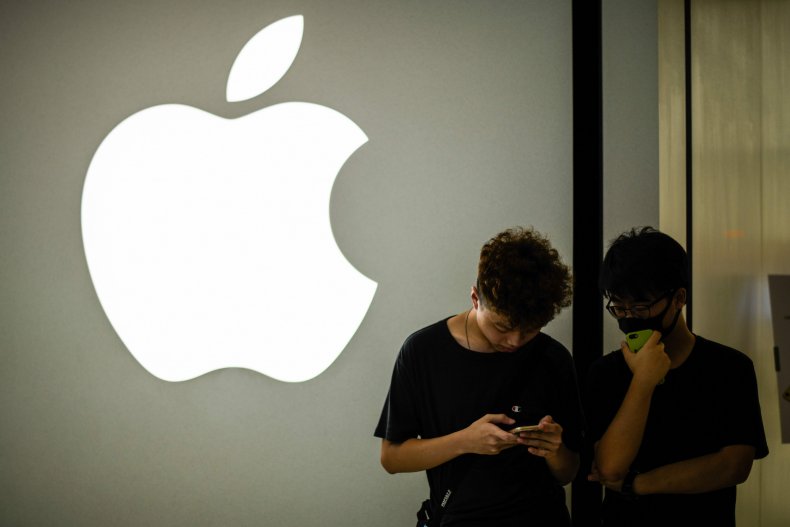 Apple is the latest firm to face a backlash for the mishandling of the ongoing situation in Hong Kong. Gaming company Blizzard is currently facing widespread backlash for suspending a player who showed support for the protests, which were sparked earlier this year amid opposition to an extradition bill before morphing into a mass pro-democracy movement.
There have been violent clashes between protesters and police. Last Tuesday, it emerged an 18-year-old activist was shot in the chest with live ammunition by an armed officer.
Apple's decision to block the tracking software comes mere days after it removed the Taiwan flag emoji for users in Hong Kong, as reported by The Verge. The iOS app for Quartz has also now been blocked in China due to its coverage of the protests being deemed "illegal."
Yubico, a Swedish company that is dedicated to protecting digital security, is taking a different approach. The South China Morning Post reports it sent hundreds of its security keys, used to protect computers by adding login two-factor authentication, to the protest movement.
Apple's latest decision has spurred intense debate online, with some commenters complaining about the fact the blockage of HKmap appeared to be the direct result of criticism from the Chinese state. Apple has a history of standing up to governments—especially its own.
Back in 2015, it challenged a U.S. government request to break the encryption of an iPhone 5C which had been recovered from a shooter involved in the San Bernardino terror attack.
"I believe Apple is coming out to be completely hypocritical and anti-privacy/anti-freedom on this app," one person noted on the popular Hacker News forum.
"I cannot believe that Tim Cook and other senior executives haven't examined this deeper and taken a bold stance to let the app stay! Shame on you, Apple!" the commenter added.
It's not easy for U.S. tech firms to operate in China, which strongly censors the internet, social media and chat apps. In 2010, Google announced that it would limit operations in the county to avoid censorship. It said its software had been abused by hacking and surveillance.
Last year, Google faced strong criticism after The Intercept revealed bosses were planning to re-introduce a censored version of its search engine, codenamed Dragonfly.
For now, the future of HKmap, in iOS app form at least, remains in limbo. Its developers, who mostly remain unidentified, are using Twitter and Telegram to share news about the situation. "If HKmap is for target and ambush police or other illegal purpose as falsely accused, why would I bother making it available to the public?" one dev member tweeted earlier this morning.