Hoda Muthana Denied SCOTUS Appeal, Cannot Return to U.S. After Joining Islamic State
The United States Supreme Court rejected the appeal of Hoda Muthana, a woman who left the country to join the Islamic State in 2014 and has been trying to return since 2019.
The justices refused to consider the appeal, not making any comments on why they declined it.
Muthana was born in New Jersey to a Yemeni diplomat father and raised in Alabama. Vox reported that in 2014, then-University of Alabama, Birmingham student Muthana told her parents she was going on a school trip to Atlanta.
Instead, she left the school and used her refunded tuition money to book a flight to Turkey, eventually making her way to Syria to join the terrorist group. According to People, she married and had a son with a jihadist who was killed.
On social media, Muthana celebrated the burning of her U.S. passport and made posts with statements like "Spill all (the Americans') blood."
However, as the Islamic State began to crumble in Syria, Muthana expressed regret in her decision. She tried to get herself and her toddler son back to the U.S., but in 2019, a federal judge ruled that she was never a citizen of the U.S.
According to Vox, the judge determined Muthana's father, Ahmed Ali Muthana, still had diplomatic status until February 1995. Because Muthana was born in 1994, the judge decided that made her a citizen of Yemen despite her being born in the U.S., as children of active diplomats are not entitled to birthright citizenship the way other U.S. children are.
Her family's lawyers tried to appeal the decision, arguing her father turned in his diplomatic identity card months before Muthana was born.
People reported that in Spanish filmmaker Alba Sotorra Clua's documentary "The Return: Life After ISIS," Clua visited the Roj refugee camp in Syria, where Muthana had been living and caring for her son since surrendering in 2019.
In the documentary, Muthana said she was "brainwashed" into joining the Islamic State, adding that what she went through in the group was "this horrible way of life that I really regret for the rest of my life and that I wish I could just erase."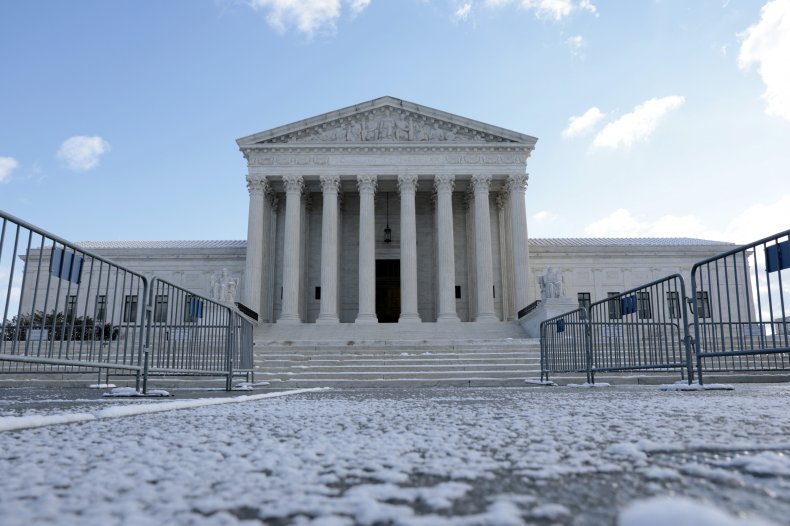 Her current whereabouts aren't clear. Family attorney Christina Jump of the Constitutional Law Center for Muslims in America did not immediately return an email seeking comment Tuesday.
The decision to revoke her passport was made under former President Barack Obama. The case gained widespread attention as former President Donald Trump tweeted about it, saying he had directed the secretary of state not to allow her back into the country.
The Associated Press contributed to this report.