'Hogwarts Legacy' Delayed to 2022 to 'Create the Best Possible Experience'
Hogwarts Legacy, the Harry Potter RPG set in the times before the beloved book series, has been delayed until 2022.
The delay announcement came via the game's official social media accounts. In a statement, the folks behind the project said, "We would like to thank fans from around the world on the tremendous reaction to the announcement of Hogwarts Legacy from our Portkey Games label. Creating the best possible experience for all of the Wizarding World and gaming fans is paramount to us so we are giving the game the time it needs. Hogwarts Legacy will be released in 2022."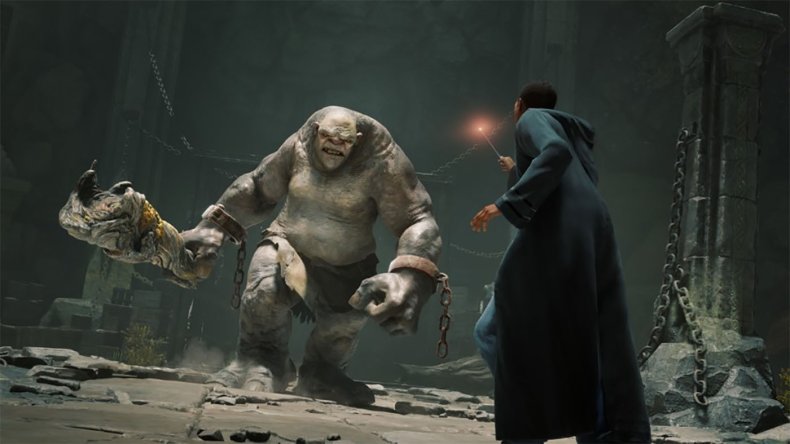 The open-world RPG is set in the 1800s of the Harry Potter universe and was first revealed during the September PS5 reveal event. An accompanying trailer revealed character customization, the sorting hat, quidditch and much more.
Hogwarts Legacy's delay has been met with mixed reactions from fans.
"I think we all want games to be released when they are finished and not a buggy mess to be fixed later on launch. If the game needs another year then please take that time," one Twitter user wrote, in response to the official Hogwarts Legacy account.
"Please, please, please don't rush this game," another user wrote.
Others were not so kind.
"That's crap.You know it. Why announce it then? Cyberpunk, Avengers and more. Long delayed games have been the most disappointing thing. Bring more people into the team who know what to do. Theirs plenty of work especially with a Pandemic. It shouldn't take this long," one Twitter user wrote.
When the game was first announced, many gamers shared that they'll have a hard time supporting Hogwarts Legacy because of recent transphobic remarks made by Harry Potter creator J.K. Rowling.
Following the controversies and backlash, WB Games addressed its connection with the author on the Hogwarts Legacy FAQ site, writing, "J.K. Rowling is not directly involved in the creation of the game, however, her extraordinary body of writing is the foundation of all projects in the Wizarding World. This is not a new story from J.K. Rowling."
The publisher continued, writing, "While Portkey Games are not direct adaptations of the books and films, the games are firmly rooted in the Harry Potter universe. While remaining true to J.K. Rowling's original work, Portkey game developers chart new territory by creating fresh ways for fans to immerse themselves in the wizarding world."
Originally slated for a 2021 release, Hogwarts Legacy is being developed by Portkey Games and Avalanche Software. The game is scheduled to release on PS4, PS5, Xbox One, Xbox Series X and PC.