Young, LGBT and Homeless in Age of Broken Windows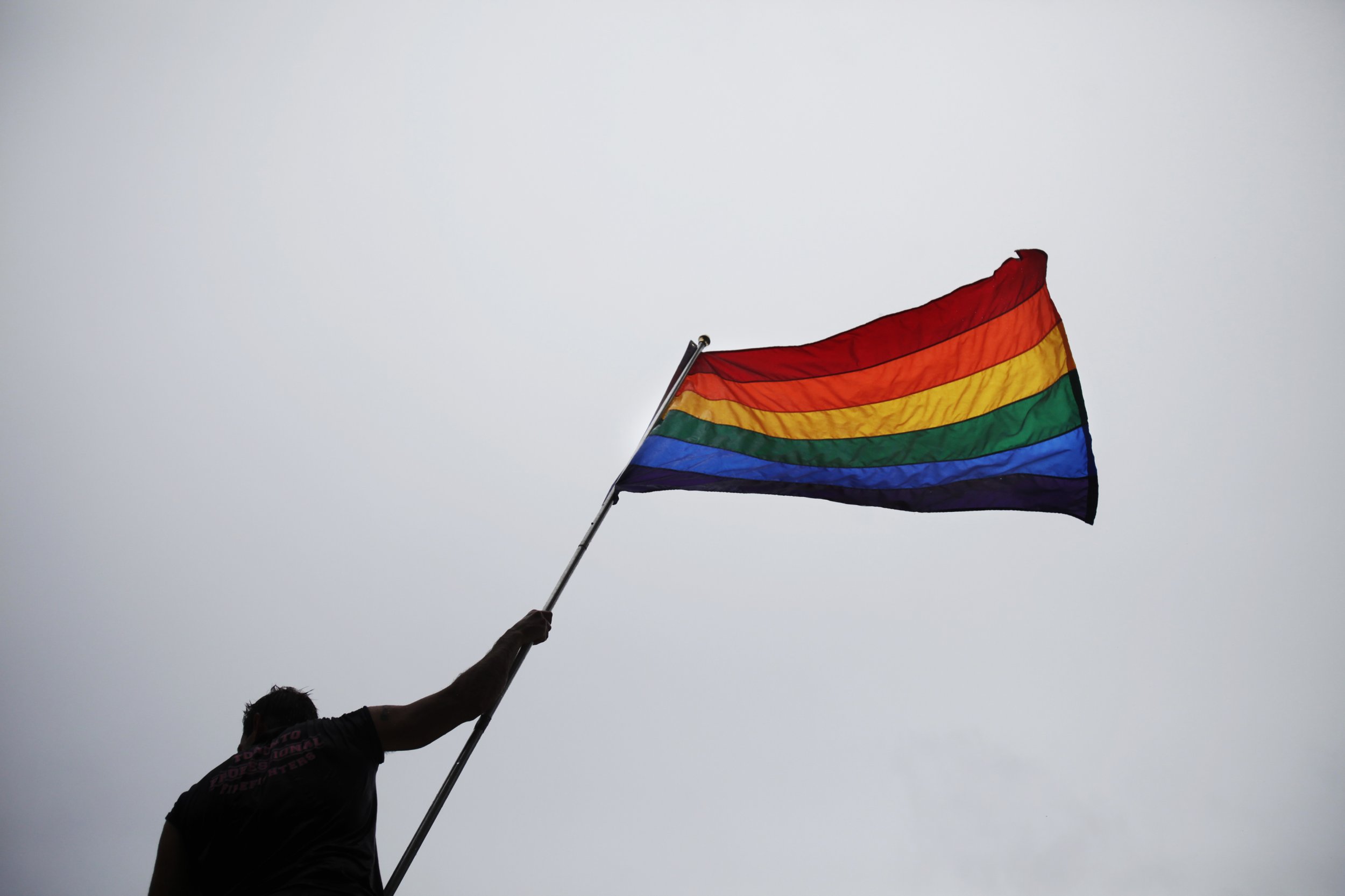 Police officers often harm and harass rather than protect and serve LGBT youth who have traded sex for shelter in New York City, a new study says.
The Urban Institute report, "Locked In: Interactions With the Criminal Justice and Child Welfare Systems for LGBTQ Youth, YMSM, and YWSW Who Engage in Survival Sex," analyzes law enforcement interactions with 283 lesbian, gay, bisexual, trans, queer and questioning youth who have engaged in survival sex. (Youths who identify as straight but have reported having had sex with members of the same sex were also included in this sample group of 283.)
Seventy-one percent said they've had some sort of "run-in" with the police, the report says, with most of these interactions involving some component of stop, question and frisk. Nineteen percent "said they had weekly, and sometimes daily, run-ins with the police," and most—70 percent—"had been arrested at least once." Of these, many said they'd been repeatedly arrested for "quality-of-life" crimes such as fare evasion. When they couldn't pay fines, they wound up with arrest warrants.
The New York Police Department has not yet commented.
For the youth who were arrested, 49 percent said they felt "unsafe" immediately after the arrest, while in the patrol car, the Urban Institute report says. Forty-six percent said they felt "unsafe" in the precinct. Some also said they experienced violence at the hands of police officers.
"This abuse consisted of verbal harassment, physical assault such as beating and choking, sexual assault including being propositioned for sex in exchange for release from custody and rape, denial of help when reporting a crime against police, and destruction or theft of personal property," the report states. "In addition to physical injury, youth identified police violence as leading to psychological injury, including posttraumatic stress disorder."
Overall, 63 percent of study participants said their interactions with police are "at least occasionally negative," whereas 20 percent said they were "neutral," and 18 percent said "at least occasionally positive."
"Although this sample was specific to LGBTQ youth in New York City, this is not an issue that's unique to LGBTQ youth in New York City," says Meredith Dank, senior research associate at Urban Institute and lead study author. "This is happening on a national level—LGBTQ youth are experiencing police discrimination and abuse, especially those who are engaging in survival sex to have their basic needs met."
Policy changes, such as a revision of the New York Police Department Patrol Guide that mandates transgender persons can choose the gender of the officer who searches them, have helped. But the report shows that there's still more work to be done, Dank says.
"There needs to be more oversight and review that these practices are being enforced and enforced appropriately," she says. "You can say 'training, training, training,' but there needs to be oversight that accompanies that training."
Many youth in New York City and across the U.S. engage in "survival sex" because they're homeless. A 2013 study about New York City's homeless youth found that approximately one-quarter had engaged in survival sex. LGBTQ youth are particularly vulnerable to the survival sex trade. "Surviving the Streets of New York," an Urban Institute and Streetwise & Safe analysis released in February, reported on research that homeless LGBTQ youth are "seven times more likely" to engage in survival sex. Newsweek reported on "Surviving the Streets of New York" upon its release.