Stand Aside in 2017, Voters Tell Hollande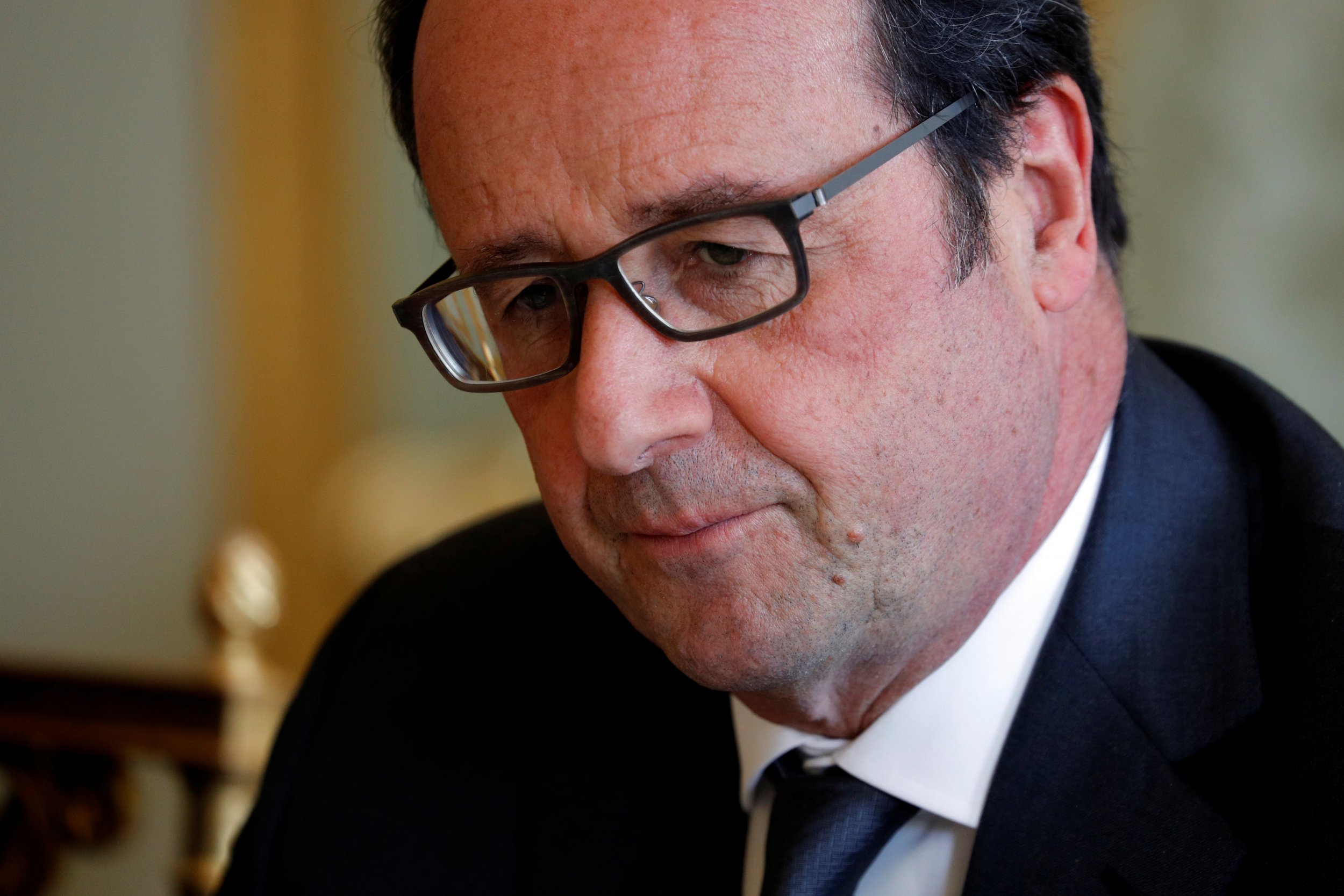 France's embattled left-wing President Francois Hollande faced another setback in his push to retake the role in the 2017 elections on Thursday, as a poll showed more than three quarters of voters thought he should leave the race.
An Odoxa poll in Le Parisien found 76 percent of voters believe he should stand aside next year for a better Socialist candidate.
Even among left-leaning voters, 66 percent agreed, the survey found.
When Hollande took power in 2012, he was the first socialist to occupy the Elysee palace since Francois Mitterrand in the 1980s.
After a solid victory, he quickly shed support, becoming the most unpopular President on record in 2013 as his approval rating plunged to 26 percent.
Considered a left-winger when first elected, Hollande's consensus-driven style has led to accusations of inefficiency. Critics have said that he has struggled to get a handle on France's persistent unemployment and moribund economy.
Meanwhile, some left-wing supporters have been alienated by more center-ground moves, such as liberalization of France's labor market or the decision to impose an ongoing state of emergency following Islamist attacks on Paris last November.
Some of the most recent polls of voting intentions have shown Hollande failing to make the second run-off round of the election.