At UFC 197, It's Holly Holm vs. Miesha Tate and Conor McGregor vs. Rafael dos Anjos: Reports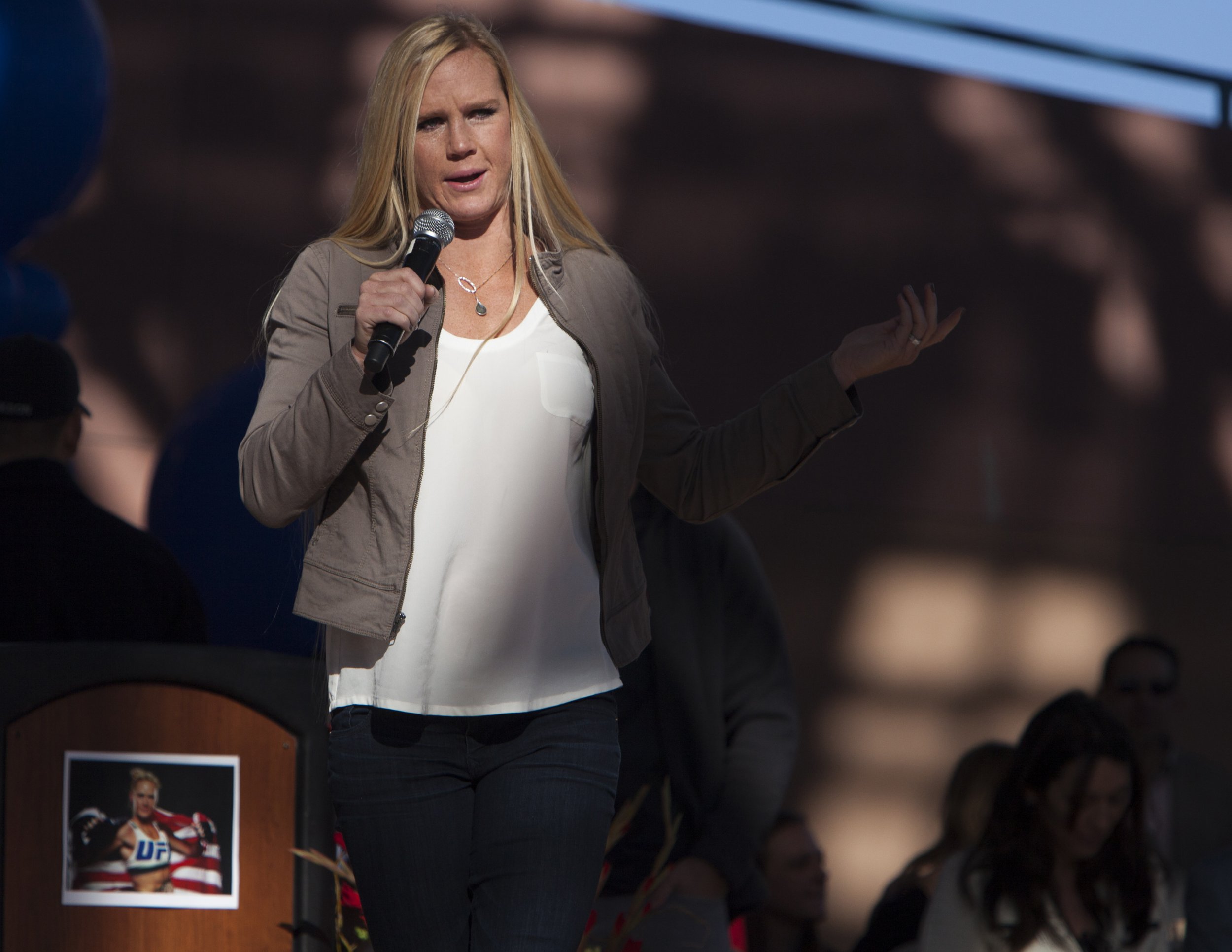 Updated | Holly Holm will fight Miesha Tate at UFC 197 in Las Vegas on March 5, ESPN reported late Thursday night, citing multiple unidentified sources.
This will be the first fight for Holm since an impressive win against Ronda Rousey in November. She will battle Tate for the female bantamweight championship title.
Holm, 34, spent part of her athletic career as a boxer, compiling a record of 33-2-3, with nine knockouts. As a mixed martial arts fighter, she has a record of 10-0-0.
Holm knocked out Rousey with a kick to the head, taking the UFC world by storm by unseating arguably its most famous fighter. In December 2013, Tate lost to Rousey in the third round at UFC 168.
In the men's lightweight division, Conor McGregor will reportedly fight Rafael dos Anjos at UFC 197. The fight represents a weight-class move for McGregor, the featherweight title holder who beat Jose Aldo in 13 seconds during a December bout.
Correction: An earlier version of this article said Tate lost to Rousey in less than a minute at UFC 168. She lost in the third round.