In an interview published Wednesday, Oscar-nominated film director Paul Schrader spoke out against political correctness in Hollywood.
"Cancel culture is so infectious, it's like the Delta virus," Schrader said in the interview published in Deadline.
In a 2020 interview with Deadline, Schrader discussed participating in a twice-weekly poker tournament on Zoom called Club Quarantine that featured Hollywood stars. Schrader was asked in the new interview by journalist Tom Grater if he was still active in the card-playing group.
"No, I got thrown out of that club, then I joined another one and I got thrown out of that one too," the filmmaker responded. "It all has to do with political correctness. I've never met these people, they're just images on the screen. I said something that someone took offense to..."
Schrader talked with the online outlet about his latest movie, The Card Counter, which will screen at the Venice Film Festival on Thursday. Oscar Isaac stars in the film as an ex-military interrogator turned gambler, while Tiffany Haddish and Willem Dafoe appear in supporting roles.
Schrader is known for his controversial work. He wrote or co-wrote screenplays for four Martin Scorsese-directed films: Taxi Driver, Raging Bull, The Last Temptation of Christ and Bringing Out the Dead. He also directed American Gigolo, starring Richard Gere as a male escort, and First Reformed, which earned him an Academy Award nomination for Best Original Screenplay.
In an attempt to avoid undue controversy before The Card Counter's release, the director told Deadline, "I'm off Facebook until the film comes out."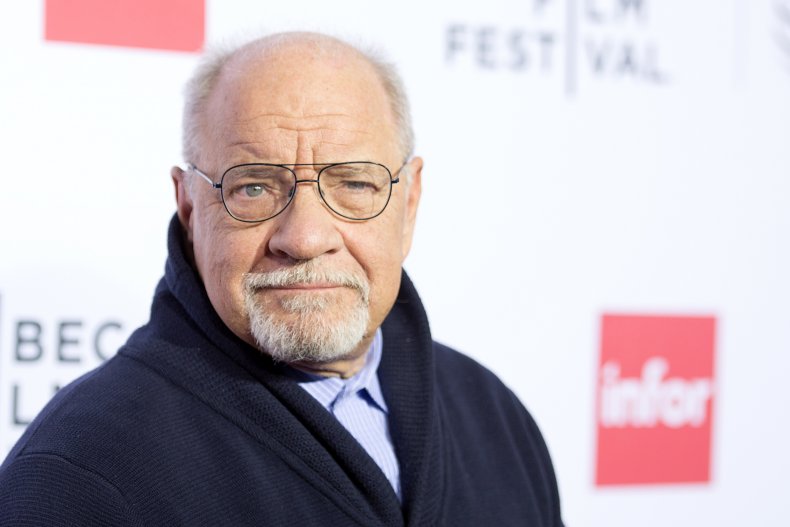 When asked about the old adage that there is no such thing as bad publicity, Schrader replied, "It's still somewhat true. Publicity is publicity. But more and more careers have ended, not because of criminal charges but because of personal charges, whether it be Kevin Spacey, Scott Rudin or Johnny Depp. They have gotten caught up in cancel culture."
"Cancel culture is so infectious, it's like the Delta virus," he continued. "If your friend says, 'They're saying these terrible things about me that aren't true,' you're afraid to come to their defense, because you might catch that virus too."
When asked if he was worried about becoming canceled himself, he answered, "No, I think I've been fairly honest and upfront, kept my hands to myself."
Schrader's next project will be Master Gardener, which will star Joel Edgerton and Sigourney Weaver.