Hollywood Reacts to Donald Trump Calling Hillary Clinton a 'Nasty Woman'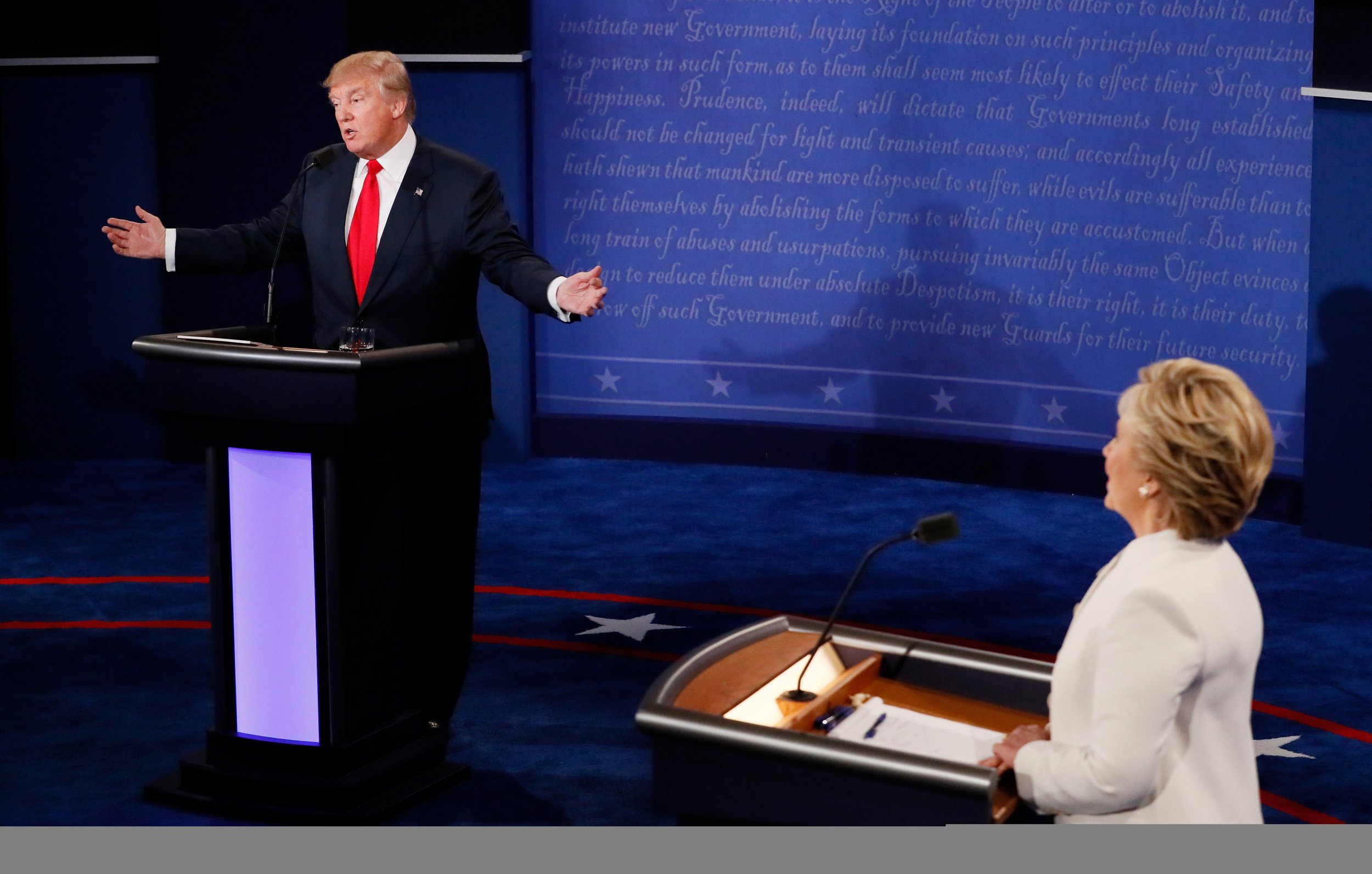 To paraphrase Michelle Obama—and Hillary Clinton—Donald Trump "hit low" during the final U.S. presidential debate with Clinton Wednesday night by branding her a "nasty woman."
The remark came within the same 90-minute debate that, when confronted once again by allegations of sexual misconduct towards women, the Republican nominee for the White House said "no one has more respect for women" than he did (and prompted sniggers from the crowd).
Trump's "nasty woman" comment came as Clinton outlined her position to impose higher taxes on the rich, "including Donald—assuming he can't get out of it."
The final verbal spar-fest between Clinton and Trump inspired many impassioned reactions from Hollywood's elite on social media, but no comments more so than Trump's fluctuating position on women in the span of the debate.
Clinton's Twitter team pointed out the about-face:
Meanwhile, some humorously embraced the "nasty woman" label, sharing songs like "Nasty" by Janet Jackson and causing #NastyWoman to trend on Twitter.
See some of the reactions from the likes of Ava Duvernay and Seth MacFarlane below:
With the three debates now concluded, the fate of the presidency now lies in the hands of the American voting public on November 8.