Holocaust Organizations, Scholars Slam Possible Defunding of Anti-Semitism Office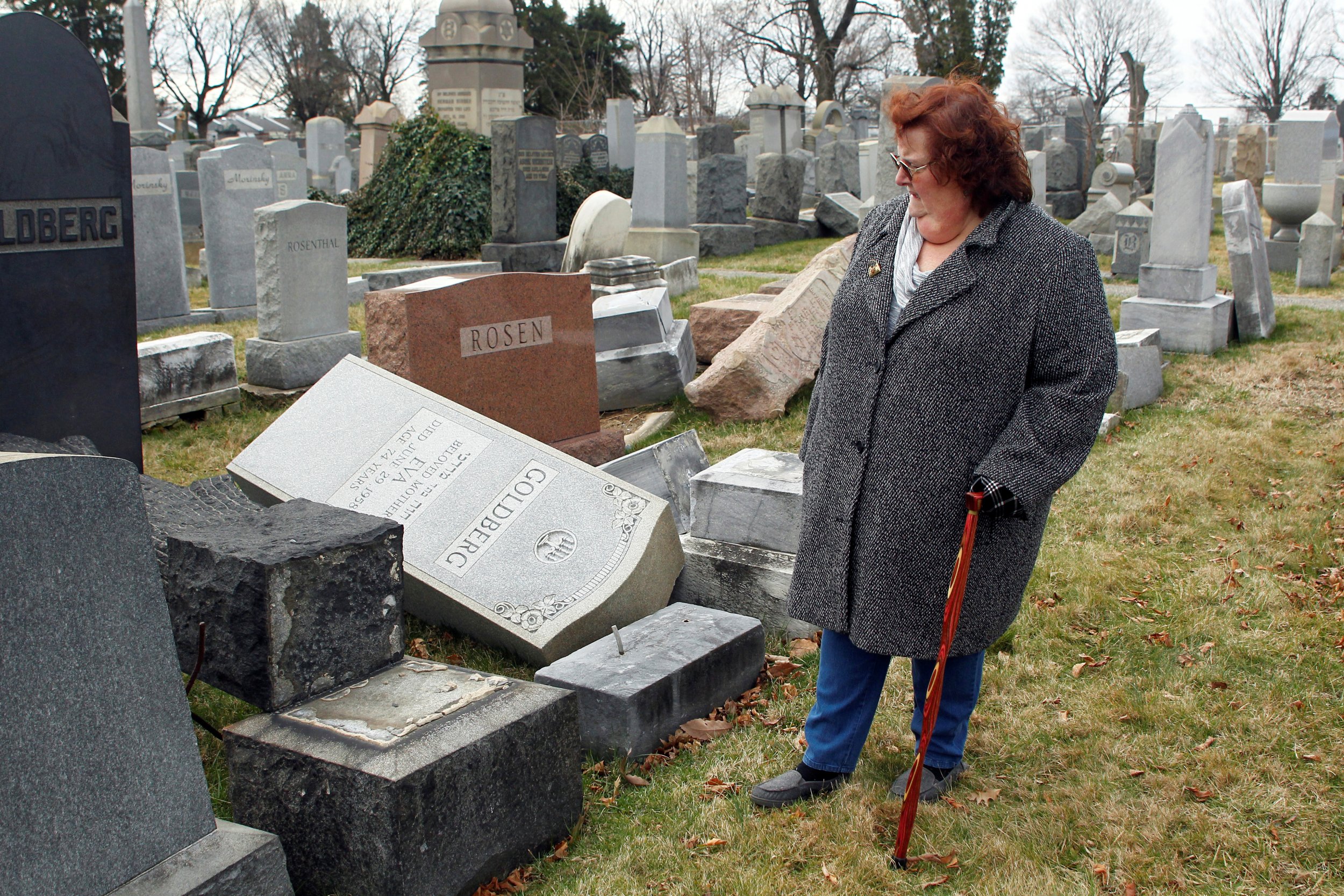 As President Donald Trump prepared to enter the White House, reports began to circulate about what his first budget proposal would look like. The day before his inauguration, The Hill reported on plans of the incoming administration to make drastic cuts in government spending, including the elimination of the National Endowment for the Arts and the National Endowment for the Humanities and reductions in funding and program eliminations within the Departments of Commerce, Energy, Transportation, Justice and State.
Within this last department, Bloomberg reported late last month, the administration was considering whether to eliminate several special envoys, including one on anti-Semitism. On Monday, more than 100 Holocaust organizations, educators and scholars released a statement in response, following similar efforts by the American Jewish Committee, the Simon Wiesenthal Center and U.S. Representative Chris Smith (R-N.J.). William L. Shulman, president of the Association of Holocaust Organizations, tells Newsweek it took the intervening time to put together the statement, edit it and circulate it for signatures.
"We are alarmed by reports that the President plans to defund the US State Department's Office to Monitor and Combat Anti-Semitism, an office that tracks and counteracts anti-Semitism abroad," the Association of Holocaust Organizations wrote. "We urge the U.S. government tomaintain and strengthenthe State Department's Office to Monitor and Combat Anti-Semitism and to create a new office to address this urgent issue domestically.
"The need becomes clearer by the day as hatred, like a tidal wave, sweeps across the nation," the statement explained. "Cemeteries, synagogues, churches and mosques are being desecrated. Jewish Community Centers and schools are targets of bomb threats and shootings. Swastikas and white supremacist threats appear on walls and on social media. Now is the time to increase vigilance, not roll it back."
The office in question was created via the Global Anti-Semitism Review Act of 2004, which expressed "the sense of Congress [that] the United States should continue to support efforts to combat anti-Semitism worldwide through bilateral relationships and interaction with international organizations such as the Organization for Security and Cooperation in Europe (OSCE)" and that "the Department of State should thoroughly document acts of anti-Semitism that occur around the world." The act directed the Secretary of State to establish an Office to Monitor and Combat anti-Semitism, which would be headed by a special envoy, to take on the role of tracking, reporting on and combating anti-Semitism.
"Anti-Semitism is not only a Jewish problem," Ira Forman, who served as the most recent Special Envoy to Monitor and Combat Anti-Semitism under former President Barack Obama, is quoted as saying in the release. "Jew-hatred—like other forms of religious and ethnic prejudice—is a threat to the very foundations of liberal democracies." Speaking to Jewish Insider about the possible defunding, Forman said, "I can't believe someone at the White House won't have better sense than to realize that this is a disaster.... This is as bipartisan an issue as you can get, and I just hope folks at the White House come to their senses."
Monday's statement urges readers to call their representatives in the House and Senate to ask them to help preserve the existing office and create a new one that focuses on anti-Semitism at home. The statement also offered additional ways to take action, suggesting that members of the public:
Call your state representatives and ask them to fund educational programs designed to stop hatred and bullying—programs that build character and promote civics. Get involved with your school boards and interfaith groups. Talk to your neighbors. Rally in your town to promote tolerance and support victims of anti-Semitism, Islamophobia, racism, sexism and discrimination in all its forms.
Nearly five dozen institutions in the U.S. and abroad—members of the Association of Holocaust Organizations including the Museum of Jewish Heritage (New York), the Baltimore Jewish Council, the Holocaust & Intolerance Museum of New Mexico, the Tennessee Holocaust Commission, as well as the Human Security Initiative (Austria) and the Finnish Holocaust Remembrance Association—signed onto the statement. Roughly the same number of individuals—historians, curators and others—from the U.S., Canada, Israel and Germany, added their names as well.
"We are an organization grounded in the history and lessons of the Holocaust," Susan L. Abrams, CEO of the Illinois Holocaust Museum & Education Center, one of the signatories on the statement, tells Newsweek. "We find it incumbent to speak out against rising tide of anti-Semitism and all forms of hatred and bigotry.
"We are led by survivors. They are very much the heart and soul of our institution. They feel viscerally right now as my colleagues and I do," that something must be done, Abrams says. "It is part of our mission to be an upstander rather than a bystander." Part of what the institution teaches is "to speak out when something isn't right," she adds. "It's an important moment for us to act on that mandate."