Holy Vote: Church of England Publishes EU Referendum Prayer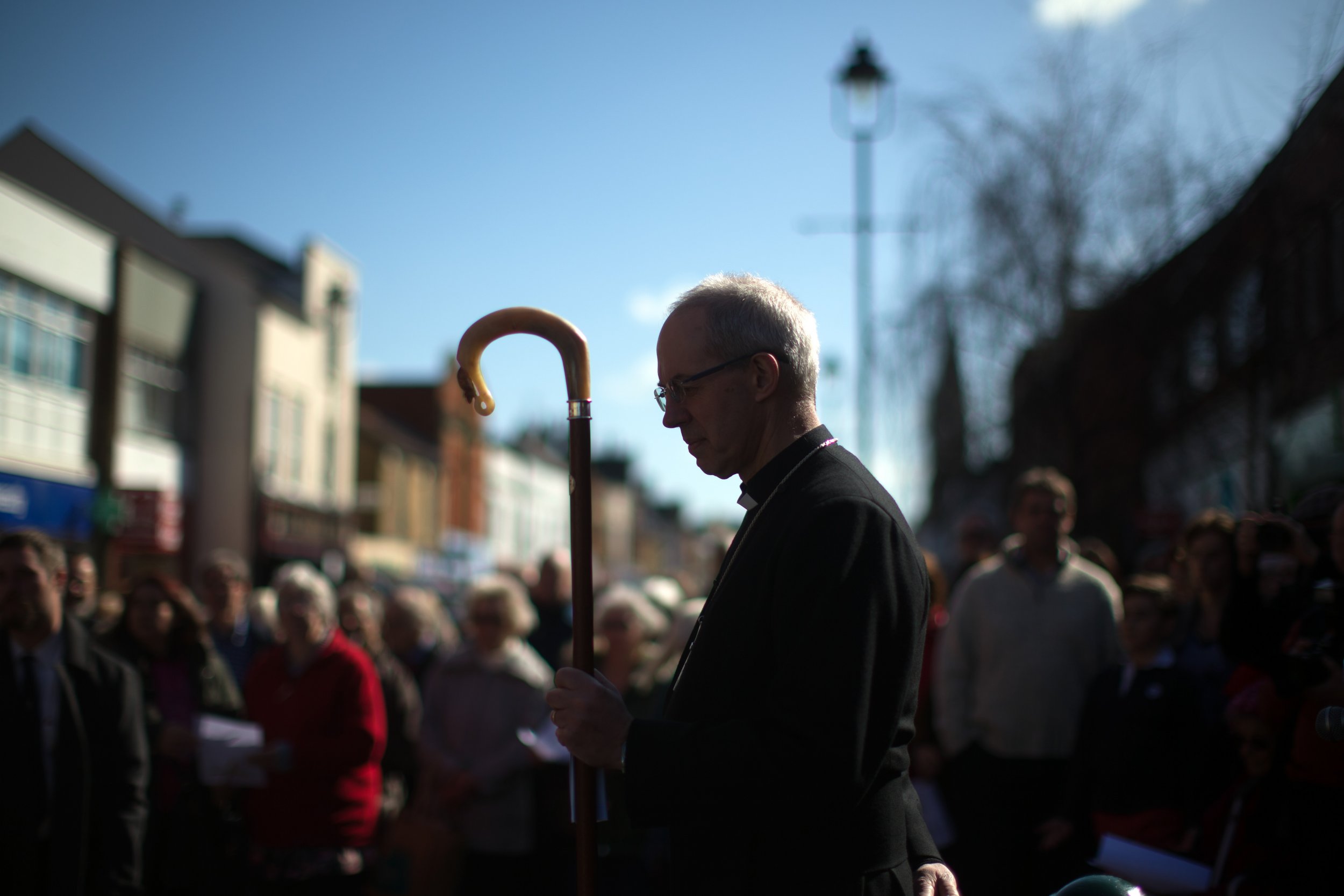 The debate about whether the U.K. should leave the European Union has taken on an ethereal tone as the Church of England issues a prayer for the run-up to the vote.
British voters will decide their earthly destiny within or without of the EU on June 23, and England's national church is seeking honesty, openness and discernment for policymakers and the public before the votes are cast, according to a prayer published on its website on Tuesday.
The Archbishop of Canterbury Justin Welby—the leader of the church whose supreme governor is Queen Elizabeth II—said in March that there is no correct "Christian view" on the vote but that he hoped a "visionary debate" would take place ahead of the referendum. Welby also said that voters with concerns about immigration from the EU should not be demonized as racist, comments that were welcomed by Brexit campaigners.
The prayer itself attempts to guide a neutral path through the political quagmire created by the Leave and Remain campaigns. But it has still drawn the ire of those campaigning to leave, with Conservative MP Peter Bone—a leader of the Grassroots Out (GO) campaign— telling MailOnline that the intervention was "outrageous" and that "I would have thought that God was rather neutral on this issue."
No major religious group in the U.K. has formally adopted a position on the vote, but the Vatican has made it clear that it wants Britain to remain part of the EU. The Vatican's foreign secretary, Archbishop Paul Gallagher—himself English—said in January that while the Roman Catholic state "respects the ultimate decision of the British people," it sees Brexit as "something that is not going to make a stronger Europe."
The Church of England prayer is published in full below:
God of truth,
give us grace to debate the issues in this referendum
with honesty and openness.
Give generosity to those who seek to form opinion
and discernment to those who vote,
that our nation may prosper
and that with all the peoples of Europe
we may work for peace and the common good;
for the sake of Jesus Christ our Lord.
Amen.