Homeless Crisis Prompts Los Angeles to Build Homes Near Polluted Freeways, Ignoring Previous Health Advice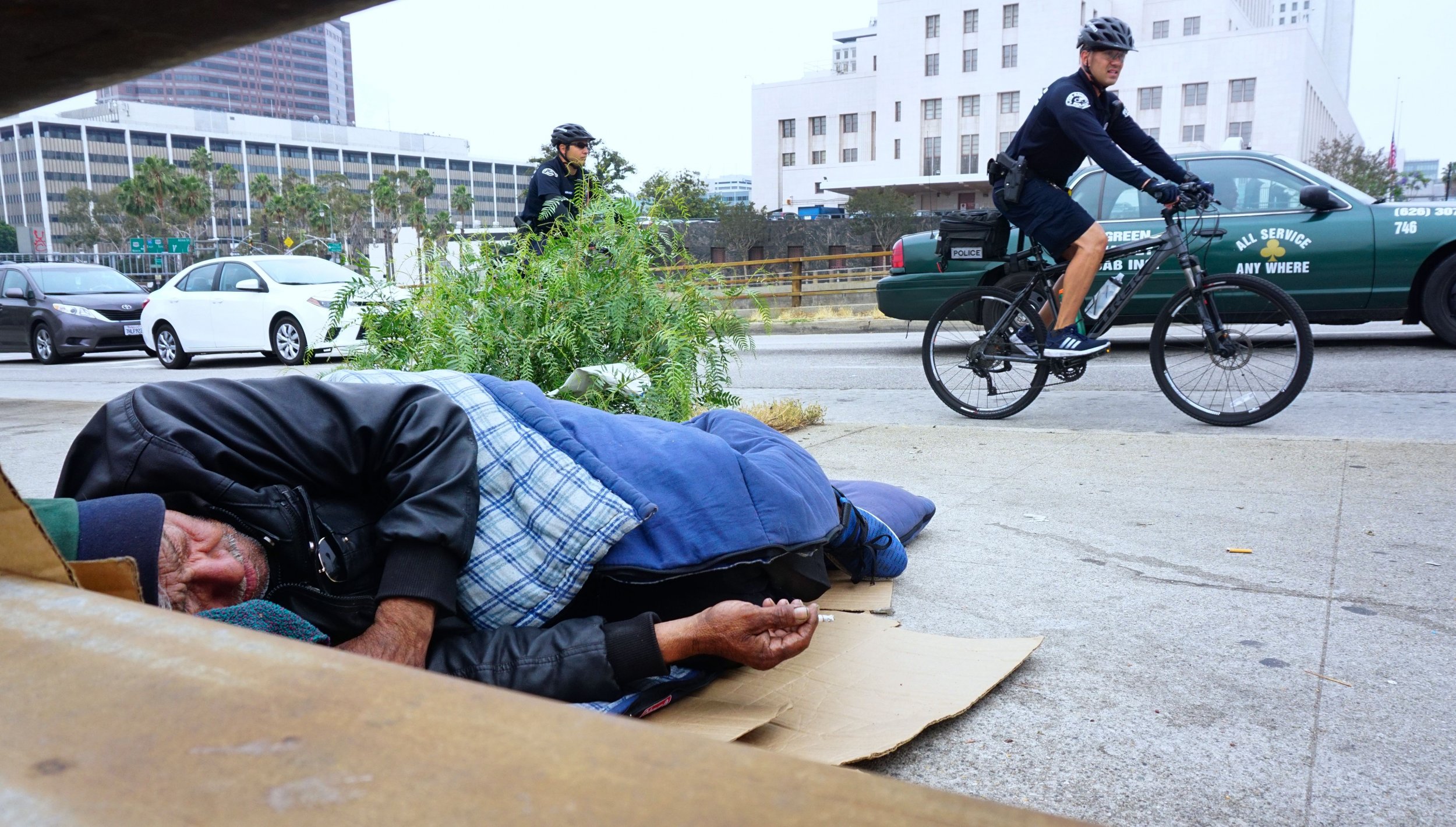 Amid an affordable housing crisis that has left thousands of people living on the streets in West Coast cities, Los Angeles has in recent months begun building an increasing number of homes near heavily polluted freeways. In doing so, the city is disregarding previous advice that warned of the health risks posed to those who might live there.
Related: Homeless Death Toll Rises As West Coast Affordable Housing Crisis Intensifies
The California Environmental Protection Agency issued an April advisory that eases previous recommendations not to build houses within 500 feet of freeways, according to The Los Angeles Times. In an effort to build more housing, the state has decided to view new recommendations as replacing the 500-foot advisory and is funding at least ten affordable housing projects near freeways to house hundreds of the city's homeless. In the next few weeks, construction is set to begin on the 96-unit Sun Valley Senior Veterans Apartments next to California's 5 Freeway.
New recommendations from the Air Resources Board include constructing buildings of varied shapes and heights to promote air flow and using high efficiency air filters as strategies to reduce pollution near high-volume roadways.
Housing advocates and officials from Governor Jerry Brown's office have praised the new regulations as a win for residential construction during the affordable housing crisis, saying that the new regulations replace the previous 2005 advisory to not build within 500 feet of the freeways.
"The best current strategy to reduce near-freeway exposure is not to put schools and residences there in the first place," University of Southern California Professor Scott Fruin told the Times.
The California advisory offered reducing speed limits and installing roundabouts as part of a strategy for reducing health risks. In Los Angeles, drivers spent an average of close to 104 hours in traffic in 2016 alone.
Yet the United States EPA warns that reduced lung function, cardiovascular disease, asthma, and premature death are just a few of the risks people take by living near highly-polluted roadways. Nationwide, about 45 million people live, go to school, or work within 300 feet of a highly polluted roadways, according to a an EPA report that recommends using roadside barriers with thick barriers of greenery.
The push to build closer to freeways in California is, ironically, part of an effort to reduce air pollution by allowing people to live within walking distance of transportation hubs.
The California air board's deputy executive officer said that the new regulations do not override the previous guidelines. "That's a very basic health position that the agency has taken and we still stand by," Kurt Karperos told the Times.
Los Angeles is one of many West Coast cities hit hard by the U.S. affordable housing crisis. Nationwide, about one in every four people experiencing homelessness were in Los Angeles or New York City. The Department of Housing and Urban Development recorded more than 55,000 homeless individuals living in Los Angeles in 2017.