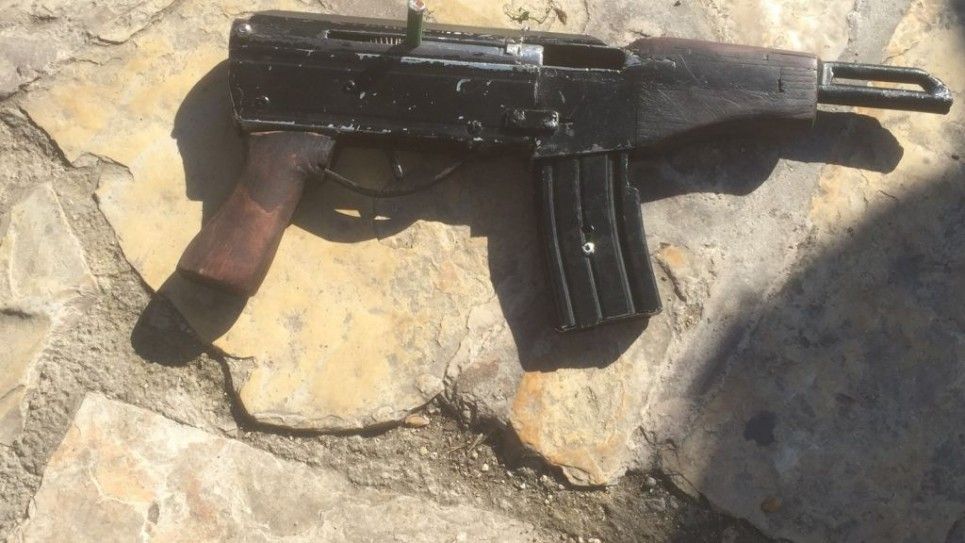 After two Palestinian gunmen opened fire on diners in central Tel Aviv's Sarona market Wednesday, killing four Israelis, a hashtag was being widely posted by Palestinian social media users: #CarloSalvo.
The hashtag is a morbid tip of the hat to a homemade sub-machine gun version of the Swedish military's World War II Carl Gustav rifle, nicknamed the "Carlo." The firearm was used by the two cousins from the West Bank village of Yatta who staged Wednesday's attack and by other Palestinian gunmen who have launched numerous attacks since October 2015. The hashtag was accompanied by posters praising the gun as a weapon worthy of a "hero."
What had been termed the 'Blade Intifada' by the international media because of a series of stabbing attacks, the wave of assaults by Palestinians against Israelis since October 2015 is now being characterized by a series of deadly gun attacks. Palestinians are turning to a much-cheaper alternative to a Kalashnikov. The rise of the "Carlo" poses a unique challenge to Israeli security services. While a Kalashnikov can be bought for up to $20,500, a "Carlo" can cost as little as $780.
These guns are composed of separate parts, such as scrap paintball guns and pipes, then filled with ammunition to turn it into a live and deadly weapon. Amateurs can make such guns with ease and blacksmiths, some of whom have been raided by Israeli forces in the West Bank for their involvement in weapon-making, can easily put such a weapon together. The parts are welded together, and blueprints for making the weapons can be easily found on the web.
"It's easy to make and cheap," says Gonen Ben Itzhak, a former senior Shin Bet intelligence official who oversaw the Ramallah section of the Israeli military's Operation Defensive Shield during the Second Intifada, or uprising. "This is why also youngsters can even get hold of this kind of weapon. The West Bank is full of weapons. It is easier for youngsters to get this kind of weapon, easier than getting a Kalashnikov or an M-16."
Three Palestinian attackers committed a similar attack to that of Wednesday's shooting in February, when they arrived near Jerusalem's Old City and shot 19-year-old Israeli border police officer Hadar Cohen in the head.
These weapons are low-quality, due to the ability of anyone to make them, as shown in CCTV released from the Tel Aviv attack when one gunman's "Carlo" seems to jam before he throws it to the floor in anger. But it is the accessibility and the ease of creation that is attracting Palestinian gunmen to the weapon, meaning that security experts believe further Carlo-led attacks are to be expected in Israel in the future.
"Even if Israel will be successful in not letting those terrorists to go out [into Israel], they still can go into settlements or to main roads in the West Bank," Itzhak adds. "I won't be surprised if in the near future we see more people using it."
The "Carlo" chain, from manufacture to attack, is a process that Israeli security services have yet to disrupt successfully. Arms can be smuggled in from Jordan or other surrounding countries but these are easier to intercept than someone constructing a weapon at home.
The attackers in Wednesday's Tel Aviv attack traveled from Yatta to Tel Aviv without the relevant permits. Where they picked up their weapon is unknown, but it is unlikely that the pair manufactured their own guns, Itzhak adds.
"They went and bought it somewhere. The fact that we don't know about the chain of manufacturing, then the selling of it or the distributing of it, means there is a gap here," he says. "I guess that the Shin Bet is working now to close it but right now we have a problem."