New homeowners recently found dirty dishes in the vents of their home, garnering a lot of surprise and theories on how they could have gotten there.
The homeowners purchased a fixer-upper home that they've been renovating and highlighting online. The TikTok, captioned, "Our new house came with a little present #dirty #nasty #creepy #horror #theboy #scary #hoarder #renovation," has been viewed 2.8 million times and liked 142,100 times since it was shared on April 9.
According to the Alzheimer's Society, those with dementia may lose items due to memory loss, and if the person believes an item should be in a place it isn't, this can lead the individual to believe someone is either hiding or possibly stealing things, which is a form of a delusion. Consequently, hiding and hoarding things can be the result of the person trying to have control over what's happening.
In the eight-second clip posted by TikToker @ourcheaphome, it started with a woman on the ground of the new home pulling a fork out of the open vent in the ground as music played.
Nearby was a pulled-up carpet, and underneath it was a wooden floor. Next to the opening in the floor were a number of dirty bowls, cups, and silverware as the fork was placed in a bowl.
"The previous owners stuffed the vents full of dirty dishes," the screen read in text overlay.
The video got closer to the dirty bowls and cups, and some were full of presumably old and moldy food as the camera zoomed in before cutting off.
Over 3,000 comments came in over the viral situation, and many people theorized about why the dirty dishes were in the vents to begin with. One TikToker brought up information on people with dementia hiding things.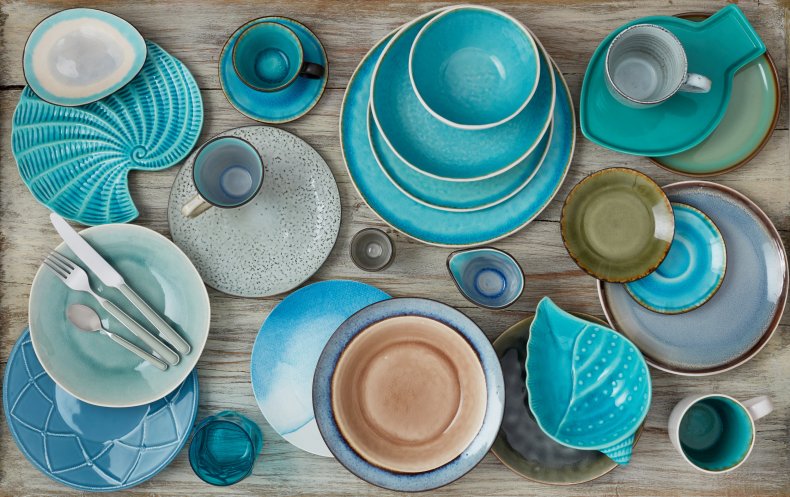 "People with dementia think that other people are stealing from them, so they hide their stuff, but then they forget where they put their stuff," the TikToker explained. "Which triggers them to think that someone is stealing their stuff. It's an endless cycle."
The creator of the video said in a comment back that they "believe the previous tenants were elderly with dementia."
Other theories abounded about how the dishes got in the vents. "I'm sure it was their kids," a viewer said, while another seemed to agree when they said, "Kids. Bet the parents had no idea."
Another TikToker thinks it's really a "teenager trick," adding, "Trying to get out of doing dishes. Mine used to throw my dishes down the hill never to be seen again. Lazy as hell."
One viewer said the behavior is "common" in children "who are starved. They will sneak food and hide the evidence."
While a TikToker had their own theory about the previous owners' behavior. "Everyone's saying teenagers," they said. "I'm so cynical, I thought foreclosure, being petty and trying to stink up the house."
Other comments included things like, "I'm at a loss for words," "That's a teenage boy trick," and "New house buying fear unlocked."
One person pointed out the scent that would be wafting through the air with dirty dishes in the vents. "Everyone's talking about them not noticing the dishes, but what about the smell?" a viewer pointed out.
Newsweek reached out to TikToker @ourcheaphome for comment.
This isn't the only viral clip surrounding a home. A woman highlighted her home after not cleaning it for four days with four children in a TikTok video. In another clip, a woman showed her deceased sister's home after "50 years of hoarding." In addition, a student shared her trashed kitchen after her roommate's guest was over.