Nearly 1,000 Honduran Migrants Start Journey to U.S. Border Despite Trump's Continued Blasting of Central American Countries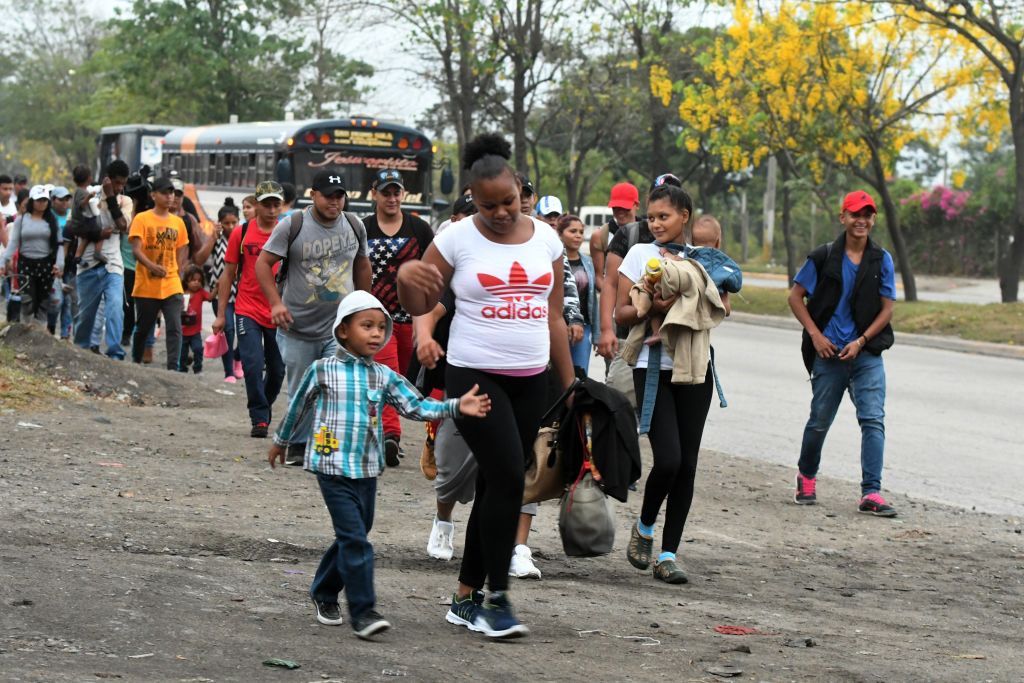 A group of nearly 1,000 Hondurans have gathered in the city of San Pedro Sula to start a journey toward the United States.
Local authorities said that hundreds had gathered at a bus terminal after news of the planned caravan spread, the BBC reported on Wednesday.
The new caravan plans to head out despite President Donald Trump's repeated warnings to Central American nations El Salvador, Guatemala and Honduras. The president has argued that their governments must do more to halt such caravans from heading toward the U.S. and recently announced the suspension of aid to the three countries. Trump has also called on Mexico to curb the flow of Central American migrants through its territory, threatening repeatedly to shut down the southern border of the U.S. altogether.
"Mexico must apprehend all illegals and not let them make the long march up to the United States, or we will have no other choice than to Close the Border and/or institute Tariffs," Trump warned in a Sunday tweet.
That threat followed numerous previous warnings. Trump suggested last week that implementing tariffs on Mexican-made cars would help address the issue. He told reporters that he'd give Mexico a one-year warning to address the problem, after that he would add tariffs and then consider shutting down the border.
Leading Republicans have pushed back against Trump's threats to shut down the border however, pointing out that such a move would undoubtedly have negative economic consequences. "Closing legal points of entry would harm American commerce and legal transit between Mexico and the United States, and leave coyotes and human traffickers to roam free in the wilderness of our unsecured border," GOP Senator Ted Cruz from Texas said last week.
Maureen Meyer, director for Mexico and migrant rights at the Washington Office on Latin America (WOLA), told Newsweek that Mexican authorities recently reported an increase in migrant apprehensions, "suggesting enforcement may be on the rise."
"How effectively the Mexican government is able to address this flow of individuals, including encouraging them to stay and work in Mexico either through humanitarian visas, work visas or applying for asylum, will also impact how president Trump responds to Mexico's efforts," she said, "either praising them for their efforts or criticizing them for not doing enough."
U.S. Customs and Border Patrol (CBP) has noted a spike in migrants attempting to enter the country over the past few months. But even with the significant increase, the numbers are still far lower than they were a decade ago. Although rights groups and activists frequently point out that the majority of these people are simply attempting to escape soaring crime rates, insecurity and economic problems back home, the president, along with his hardline supporters, has frequently demonized migrants as "criminals" and "terrorists."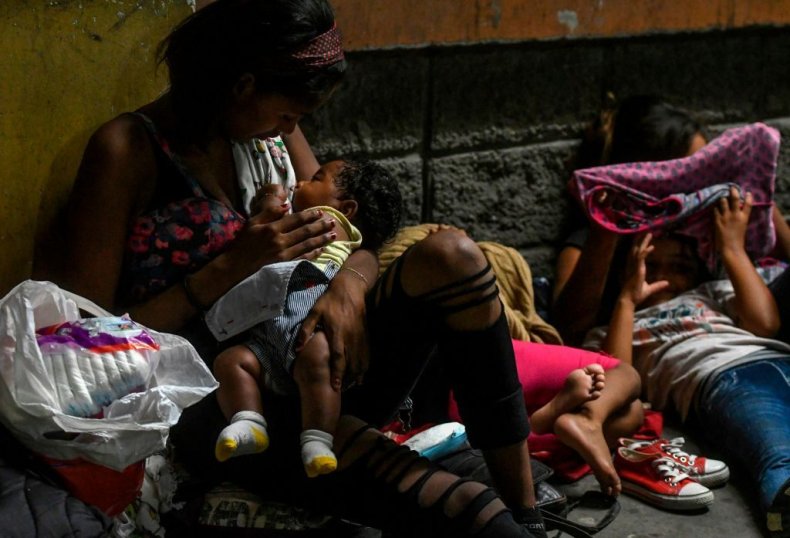 Meyer said that the large number of Central Americans "arriving at our border in recent months shows that the Trump administration's harsh and even unlawful policies to stop asylum-seekers and migrants aren't working." She suggested that "they may even be incentivizing more migration."
"People will continue to flee endemic violence and harsh poverty until they feel that they can be safe in their home countries and are able to feed themselves and their families," she pointed out.
She explained that instead of cutting aid to Central American countries as the administration has done, it should "focus on holding the Central American governments accountable when they fail to meet the conditions placed on U.S. assistance which are based on strengthening the rule of law, tackling corruption and addressing poverty."
"Stopping assistance all together would do nothing to help create a safer and more prosperous region," Meyer said.