Donald Trump Says New Tariffs on Mexican-Made Cars Can Stop the Flow of Migrants and Drugs
President Donald Trump threatened on Thursday to slap new tariffs on Mexican-made vehicles if the flow of drugs and Central American asylum seekers coming to the United States did not end.
Complaining about the "massive amounts of drugs" and migrants entering the U.S., Trump said Washington would give Mexico one year to address the problem.
"We're going to give them a one-year warning, and if the drugs don't stop or [are] largely stopped, we're going to put tariffs on Mexico and products, in particular, the cars," he told reporters, "and if that doesn't stop the drugs, we close the border."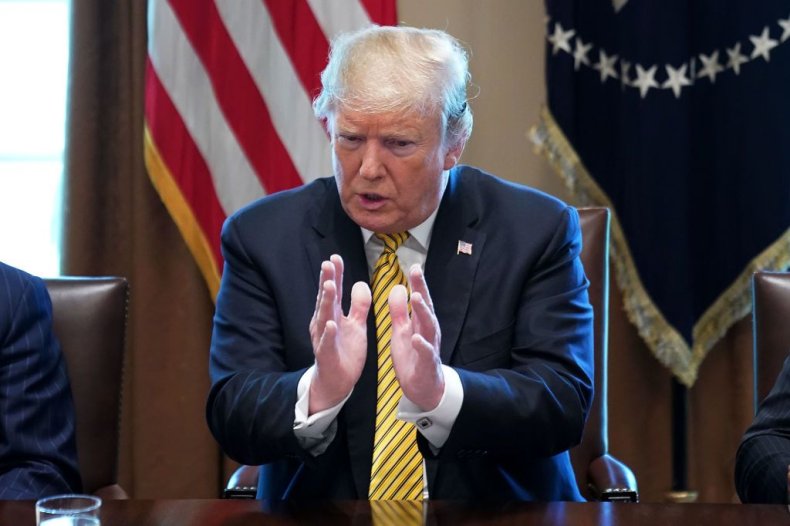 The president has repeatedly threatened to close the border with Mexico since last week due to the large number of primarily Central American migrants arriving there. While Trump reiterated on Thursday that this was still an option, he suggested tariffs would now be his first choice.
"Mexico understands that we're going to close the border or I'm going to tariff the cars. One or the other, probably start off with the tariffs," he said. "That'll be a very powerful incentive because Mexico has the strongest immigration laws anywhere in the world."
Leading Republican senators have come out against Trump's threat to close the U.S.-Mexican border, pointing to the economic problems such a move would incur.
"Closing legal points of entry would harm American commerce and legal transit between Mexico and the United States, and leave coyotes and human traffickers to roam free in the wilderness of our unsecured border," GOP Senator Ted Cruz from Texas warned on Wednesday. He explained that a closure would "punish Texas farmers and ranchers and manufacturers and small businesses."
Senate Majority Leader Mitch McConnell also came out against a border closure earlier this week.
"Closing down the border would have potentially catastrophic economic impact on our country, and I would hope we would not be doing that sort of thing," McConnell said on Tuesday.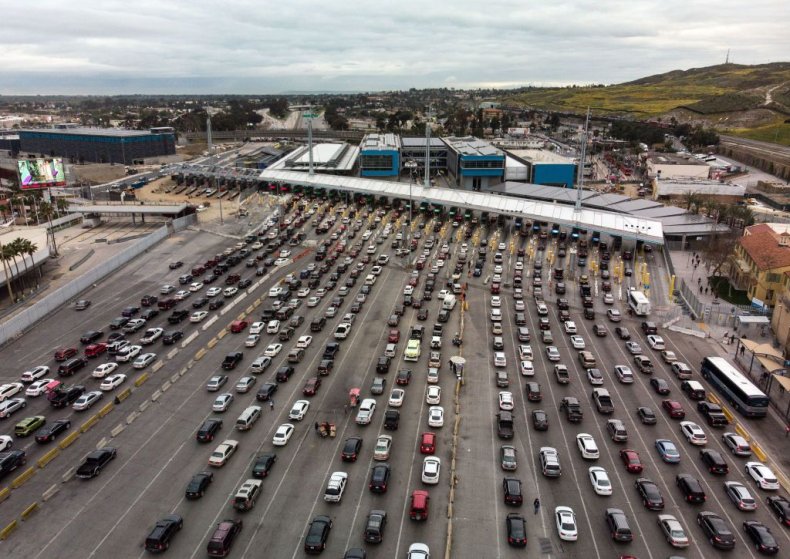 Trump's new threat to add tariffs on Mexican-produced cars also would be at odds with the United States-Mexico-Canada Agreement (USMCA) that the president signed late last year. The president has praised the new free trade agreement–which would essentially replace the North American Free Trade Agreement (NAFTA)–as an important success of his administration, although it has yet to be approved by Congress.
The president has favored using tariffs and threatening their implementation on trading partners around the world to address what he characterizes as "very unfair" trade practices. However, leading economists have criticized Trump's position, pointing out that tariffs are actually a tax on American consumers.