Police say that one person is dead and two others are in critical condition after a shooting broke out at a hookah lounge early Saturday morning, with 14 people suffering from gunshot wounds.
"Responding officers located 14 victims suffering from gunshot wounds and began rendering aid," Las Vegas police said in a news release tweeted on Saturday, adding that the victims were then transported to local hospitals.
"At this time, one male adult has been pronounced deceased and two other victims are in critical condition. The rest of the victims are currently in stable condition," police stated.
Police said that their preliminary investigation has found that the shooting occurred after two individuals got into an altercation during a party at the lounge.
"During the altercation, the subjects exchanged gunfire, striking multiple people," the news release stated.
Police have yet to make any arrests in connection with the incident, and their investigation is still ongoing.
"The identification of the victim, as well as the cause and manner of death will be
released by the Clark County Coroner's Office," they said on Saturday.
Reached on Saturday, the Las Vegas Metropolitan Police Department referred Newsweek to its press release on the shooting.
In a separate incident in Blacksburg, Virginia, this month, multiple people were sent to the hospital after a shooting at a hookah bar. Police identified Jamel Flint as the suspect in the shooting, which killed 18-year-old Isiah O. Robinson and injured at least four others.
Police said officers had obtained six felony warrants for Flint's arrest.
"Mr. Jamel D. Flint has been taken into custody in Roanoke Virginia without incident," police said in a statement at the time.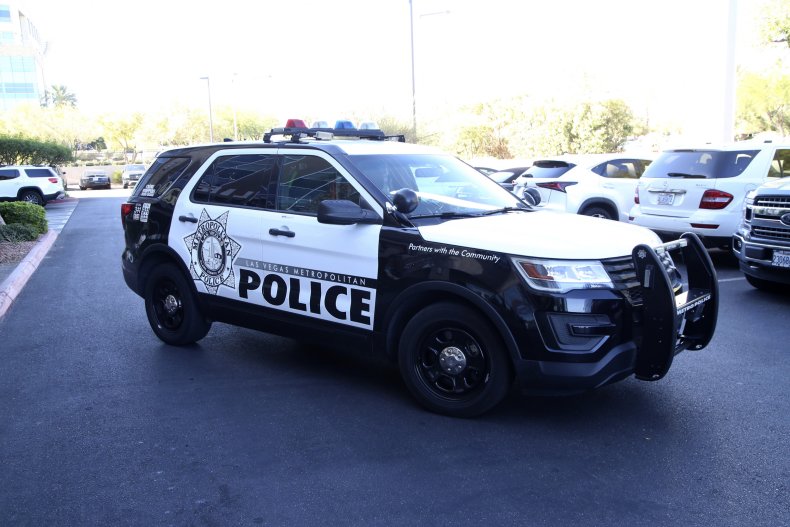 In another mass shooting in California in January, five people were shot during an attack at a house party. When police arrived at the scene of the crime in Inglewood, California, they found three of the victims dead. Another person died while being transported to the hospital and a fifth person was in critical condition following the shooting.
"When I think about this and hear a crime like this anywhere in New York, in Los Angeles, in Santa Monica, in Culver City, these are sociopathic killers that have to be sequestered from society," Inglewood Mayor James Butts said at the time.