Hope Hicks: Working for Trump Means I Occasionally Tell White Lies
White House Communications Director Hope Hicks has said part of her role working for President Donald Trump involves occasionally telling white lies.
The 29-year-old made the comment as she appeared before the House intelligence committee on Tuesday, during her eight hours of testimony, The New York Times reported.
But despite acknowledging that she was required to tell white lies on occasion, Hicks said she had not lied about matters linked to the investigation into Russia's alleged attempt to influence the outcome of the U.S. election.
And, according to Bloomberg, the first 20 minutes of Hicks's interview consisted of the subject areas she would rather avoid talking about, including questions about the Trump transition period and her time working in the Trump White House.
Indeed, although Hicks did not invoke executive privilege, she declined to answer a number of questions related to the topics she outlined at the beginning of the session, informing the committee the White House had requested she speak only about her time on the campaign.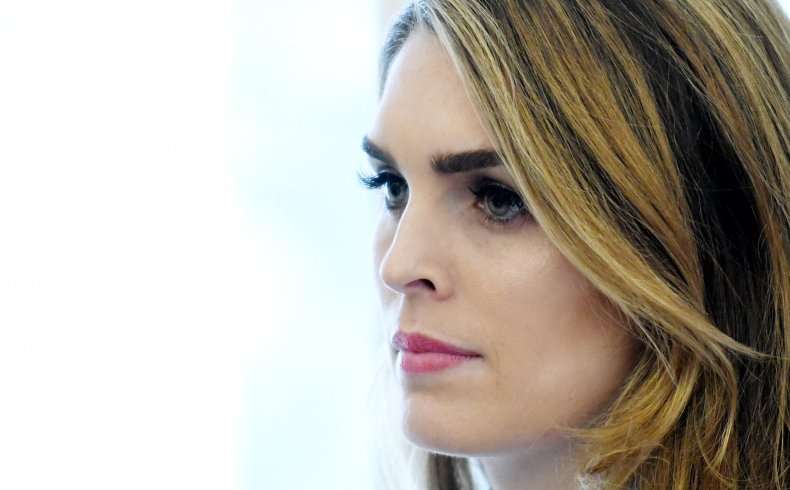 Once she was given the go-ahead by the White House, The Hill reported Hicks did consent to answering some questions about the transition period.
However, the top Democrat on the committee, Adam Schiff, said Hicks had refused to comment on "key events, such as the fabrication of that statement about the Trump Tower meeting."
"That's an overly broad claim of privilege that I don't think any court of law would sustain. And I think the White House knows that," Schiff said. "This is not executive privilege. It is executive stonewalling."
Hicks is suspected of promising that the emails Donald Trump Jr. received offering dirt on Hillary Clinton would "never get out," reportedly making the comment during a conference call with Trump and Mark Corallo, a former spokesman for Trump's legal team who had been interviewed by special counsel Robert Mueller.