Anti-Racism Organization Threatens Nigel Farage With Legal Action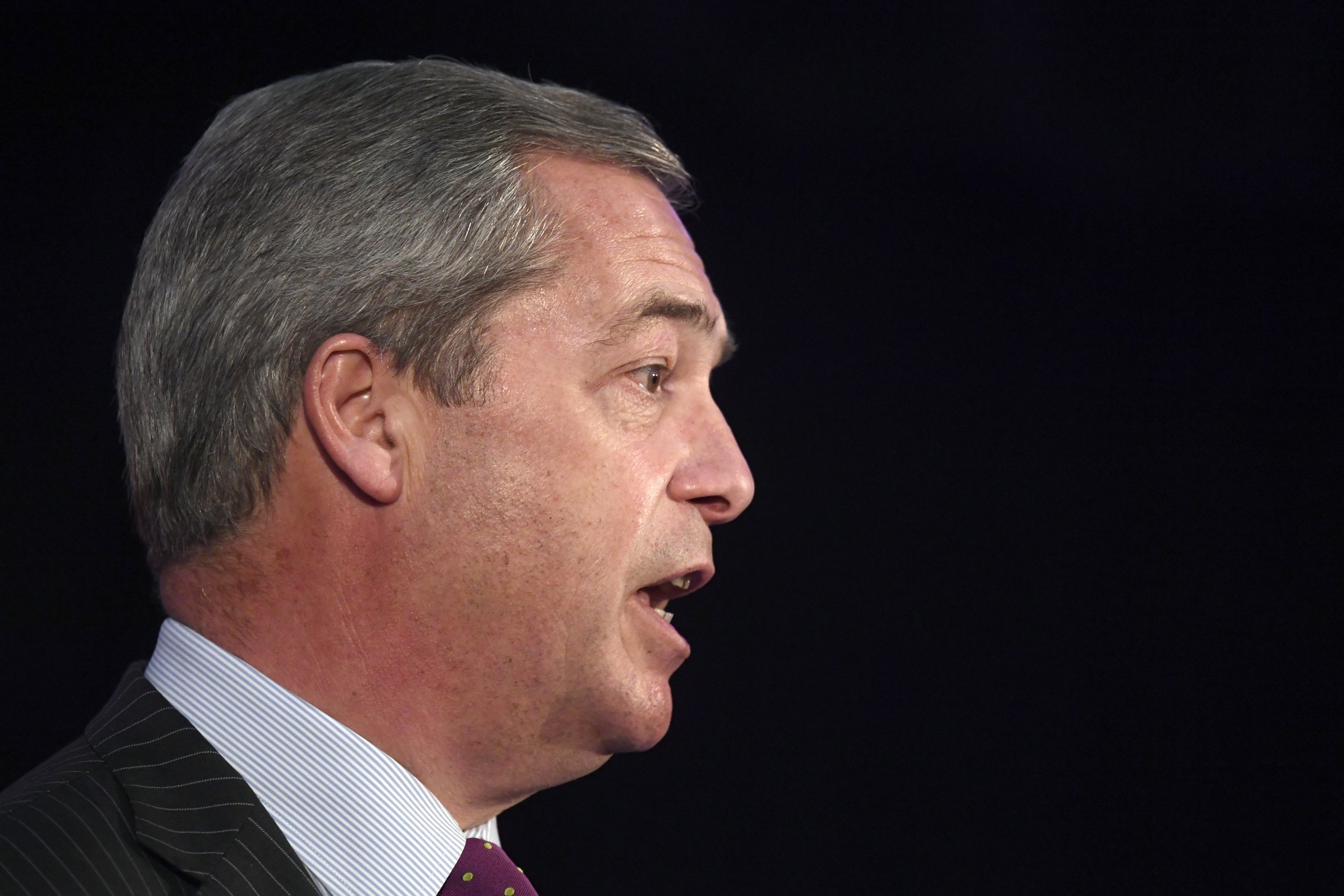 British anti-racism group Hope Not Hate is considering legal action against former UKIP leader Nigel Farage for comments he made about the association on Tuesday.
During an interview on U.K. radio station LBC, Farage reacted to comments made by Brendan Cox, husband of murdered MP Jo Cox, over Farage's response to Monday night's Berlin truck attack, in which 12 people were killed at a Christmas market. Brendan Cox had criticized Farage's tweet in which the UKIP MEP said such attacks were "Merkel's legacy."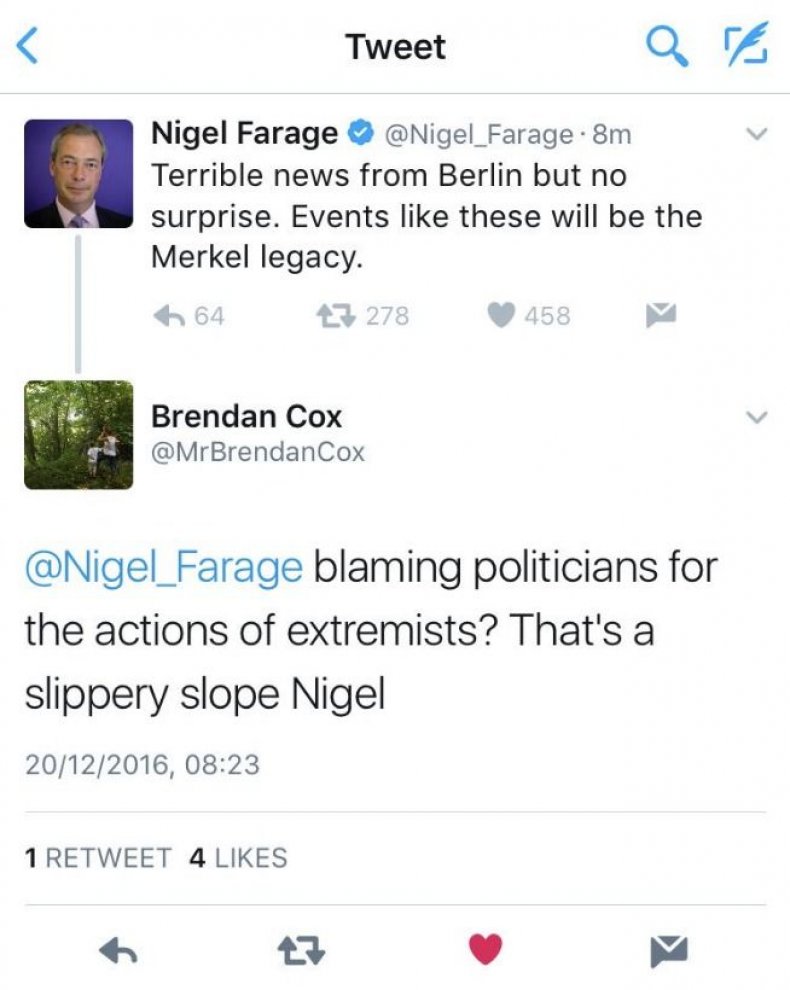 On LBC, Farage said that Brendan Cox was "backing associations like Hope Not Hate, masquerading as lovely and peaceful but actually pursue violent or very undemocratic means..." He added: "Brendan Cox knows more about extremism than me."
Following his intervention, Hope Not Hate released a statement saying: "We are aware of a serious and potentially libellous statement made about Hope Not Hate by Nigel Farage on LBC radio this morning." It continued: "We have no idea on what Mr Farage bases his outrageous comments. Hope Not Hate has a proud history of campaigning against extremism and hatred."
After consulting with its lawyers, the group said it would begin legal proceedings against Nigel Farage if he does not retract his statement and issue a public apology. In an appeal for funds, they called Farage's comments "an outrageous attack on us, on Brendan Cox, husband of murdered MP Jo Cox, and by association on everyone who believes in Hope Not Hate."
Hope Not Hate stemmed from a campaigning organization that set up to fight the far-right in the U.K. The Hope Not Hate campaign was created in 2004 in response to electoral success of the far-right British National Party (BNP).
Brendan Cox has since tweeted: "Far right & Islamist extremists share same hate driven psychology, intolerance towards difference & tendency to violence. We must defeat both."