'Horizon Forbidden West' Release Date: How To Save $10 off the Game Price
As a major PlayStation exclusive and a long-awaited sequel to boot, Horizon Forbidden West is arguably the biggest game on the release slate for February 2021.
Given that it's published by Sony as a flagship title for the PS5, you would assume that its pricing arrangements would be inflexible at this point. After all, companies can charge a little more for brand-new exclusive software, given that they don't have to worry about competing with rivals.
For instance, it's notoriously difficult to get any first-party Nintendo games for cheap, with things like The Legend of Zelda: Breath of the Wild and New Super Mario Bros. U Deluxe still going for over $50 on the eShop.
Yet there is actually a legitimate way to save $10 on Horizon Forbidden West before it even comes out. Here is everything you need to know about this money-saving loophole.
How To Save $10 on 'Horizon Forbidden West'
Discounting a handful of titles—like the Demon's Souls remake, Deathloop and Astro's Playroom—most PlayStation games are cross-generational at the moment.
This means that there is typically a PS4 version of each title up for grabs, as well as an enhanced PS5 version (such was the case with Spider-Man: Miles Morales). The reason for this is that it's still hard to get a hold of a PlayStation 5 globally, and so there is a real need to continue supporting PS4 owners for the time being.
When it comes to Horizon Forbidden West, the new game will also have different PS4 and PS5 iterations. The former costs $59.99, while the latter costs $69.99.
However, there is no good whatsoever reason to buy Horizon Forbidden West on PS5. That's not because the next-gen version isn't superior (after all, it has a 60 frames per second performance mode, 3D audio, improved visuals and DualSense controller haptic feedback) but because you can just upgrade to it for free.
Indeed, if you purchase a copy of Horizon Forbidden West on the PS4 for $59.99, then you are automatically entitled to download the PS5 upgrade without having to pay the extra $10.
How To Upgrade to the PS5 Version of Horizon Forbidden West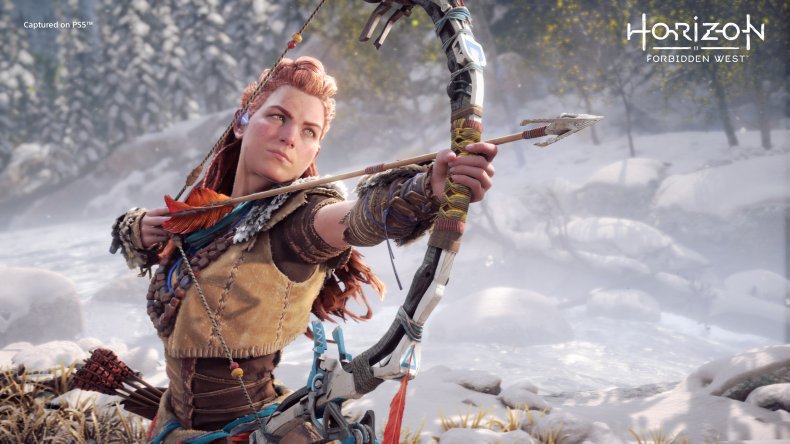 You don't even have to buy the game directly from Sony for this to work. Whether you download a digital copy from the PlayStation Store or get a disc edition from another retailer, you will still be able to claim the free next-gen upgrade of Horizon Forbidden West.
In terms of how this works, the steps are identical to how gamers previously redeemed the PS5 upgrade for Final Fantasy VII Remake Intergrade. You just need to own a PS4 copy of Forbidden West and then head over to the relevant product page in the PlayStation Store, where you will find an option for converting to the PS5 version. The simple steps are as follows:
Turn on your PS5 console and sign into your PlayStation Network (PSN) account
Locate Horizon Forbidden West in the PlayStation Store (use the magnifying glass search function if you're struggling to find it) and navigate to its "game hub" page
Select the free upgrade offer, which should be on the far left-hand side of the screen
Wait for this to download. In the meantime, you can still play the PS4 version.
It's worth noting that you won't be able to do any of this until the game officially launches. Also, if you have it on physical media, then you will need to make sure that the PS4 disc is inserted as well.
When Is Horizon Forbidden West Coming Out?
The release date for Horizon Forbidden West is Friday, February 18. It will unlock at midnight in your respective time zone, meaning that some parts of the world will get a little earlier than others.