February is usually a quiet month for video games, affording players some time to catch up on all the releases they missed in the busy holiday period.
Due to a spate of delays, however, the coming month is actually jam-packed with major titles. Within the space of just a few weeks, there's a tentpole PlayStation exclusive, a 500-hour open-world game, a meaty Destiny 2 expansion, and a collaboration between the creators of Dark Souls and the author of A Game of Thrones.
It seems that, for 2022 at least, February is the new blockbuster season. To help you keep track of everything that's launching throughout the next 28 days, Newsweek has prepared a comprehensive breakdown.
Here are the biggest gaming releases that you need to watch out for in February 2022.
Dying Light 2 (February 4)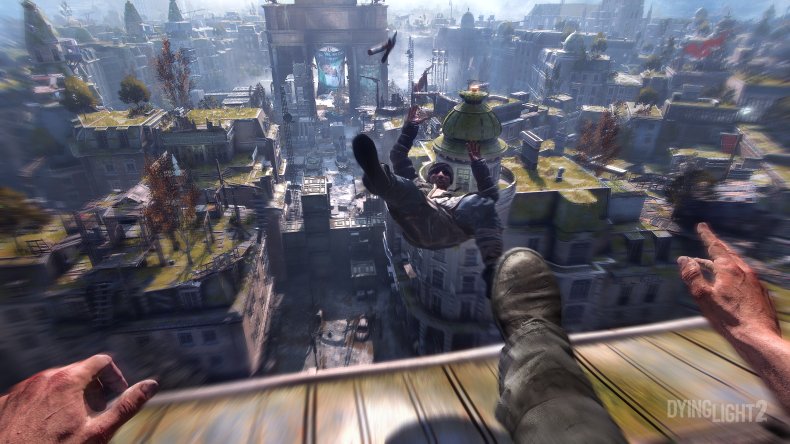 Having been subjected to multiple delays (it was first revealed at E3 2018), Dying Light 2 is finally ready to launch. In fact, you can pre-load the title right now on Xbox Series X if you've already purchased a copy.
Like its predecessor, this is an openworld zombie game with a bit of a twist. The emphasis is primarily on melee combat (over firearms) and fluid parkour traversal, which you will need to master if you want to escape the surprisingly nimble hordes of undead. Speaking of which, while your enemies might be shambling corpses by day, they are suddenly given a kick of adrenaline when night falls and become significantly deadlier.
Dying Light 2 has recently become the source of controversy, after it sparked a conversation on the topic of game length and that age-old debate of "quality vs quantity". This happened after the official Twitter account boasted that it would take 500 hours to complete the game, with some questioning if this is necessarily a good thing or if there will be lot of filler content.
Outside of the mountainous side-quests and main story, Dying Light 2 will also see the return of the 4-player cooperative multiplayer mode that made the original so popular.
Dying Light 2 is out on Xbox One, Xbox Series X, PS4, PS5 and PC on Friday, February 4. The standard edition costs $59.99, while the ultimate edition bumps that price up to $99.99.
A Nintendo Switch port is slated for release at some point in the future as well.
Horizon Forbidden West (February 18)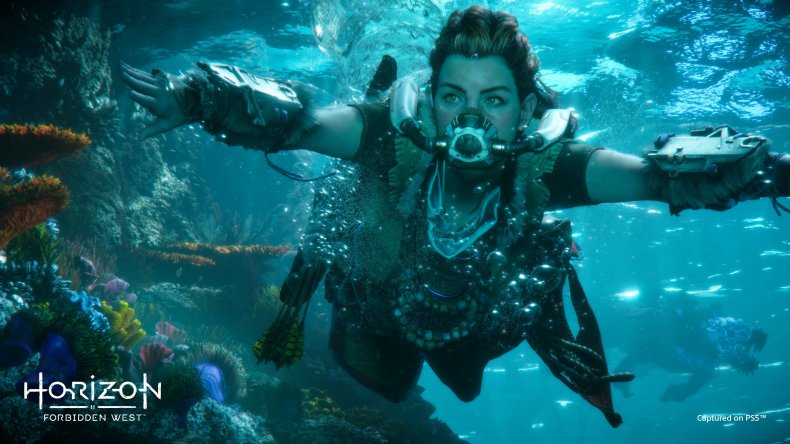 The postponement of Horizon Forbidden West to 2022 was a blow to Sony last year, as it left PlayStation with nothing to compete against Xbox's heavy-hitters (like Forza Horizon 5 and Halo Infinite).
Still, it's better late than never, and the visually dazzling sequel is now almost upon us. Horizon Forbidden West continues the story of Aloy as she explores post-apocalyptic versions of California, Nevada and Utah. Here, players will get to explore recognizable locations from the real world, such as Yosemite Valley and San Francisco, albeit ones that have been overrun with mechanical dinosaurs.
Speaking of which, the gameplay here will be largely the same as in the first game. You will be able to explore vibrant biomes that are teeming with synthetic creatures for you to hunt down, using Aloy's trust bow.
In terms of what's new for this sequel, the PS5 version will take advantage of next-gen hardware, while the combat mechanics have been expanded and the climbing has been improved. Meanwhile, there is a whole new dimension to the game world, as Aloy's diving mask grants her access to never-before-seen underwater regions.
Horizon Forbidden West is exclusive to PlayStation consoles and will be released on February 18. The PS4 version has a recommended manufacturer's price of $59.99, while the PS5 version is listed for $69.99.
Destiny 2: The Witch Queen (February 22)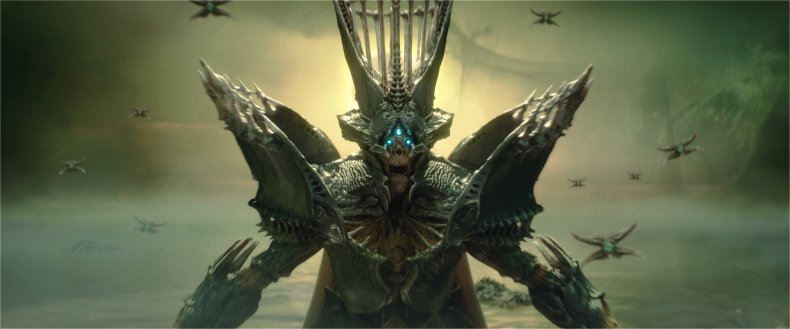 You might remember a time when the Destiny brand didn't exactly have the best reputation, with the original release being criticised for its poor voice acting, repetitive grind and general lack of content. Yet since that rocky start, the franchise has grown into a true fan favorite and Destiny 2 is augmented with regular seasonal updates to keep the interest alive.
To usher in the game's fifth year, the upcoming Witch Queen expansion is going to bring a lot to the table. Once the update is rolled out, there will be fresh dungeons, maps, gear, weapons, quests, an extra raid and even a new difficulty setting.
The Witch Queen DLC is a premium expansion and so you will need to buy it separately for $39.99. The release date is February 22.
Martha Is Dead (February 24)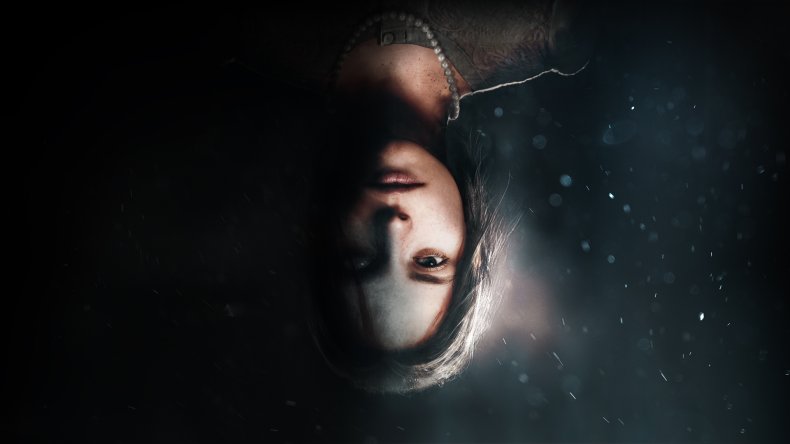 Yet another game that had its release date shuffled around, Martha Is Dead was originally meant to come out in the second half of 2021.
Newsweek previewed the intriguing title around then and found that it put a unique spin on horror genre conventions. For a start, it's not set in some decrepit mansion, abandoned laboratory or unscrupulous mental institution. Instead, the action takes place against the picturesque backdrop of rural Tuscany (in the paradisal summer months no less) and you will be wandering around in broad daylight for most of it.
Despite this unconventional setting, Martha Is Dead promises to have a disquieting atmosphere as you control a young girl who is investigating the brutal murder of her twin sister. You will have to scour the countryside for clues, use your camera to record photographic evidence of foul play, and try to uncover if there is any truth to the urban legends concerning a nearby lake. Not to mention you will have to do all of this while trying to avoid getting caught in the crossfire of World War 2.
According to the game's director, Luca Dalcò, Martha Is Dead will be more than just a walking simulator and will actually "evolve that genre" by giving you more ways of interacting with its bleak but beautiful world. There will be puzzles to solve, enemies to outrun and even mini open-world sections for you to explore.
The game will be released on PS4, PS5, Xbox One, Xbox Series X and PC on February 24. The game is a mid-budget experience and so will not cost $69.99 upon release and will likely be in the $20-$30 price bracket instead. However, its PS5 collector's edition is going for $167.
Elden Ring (February 25)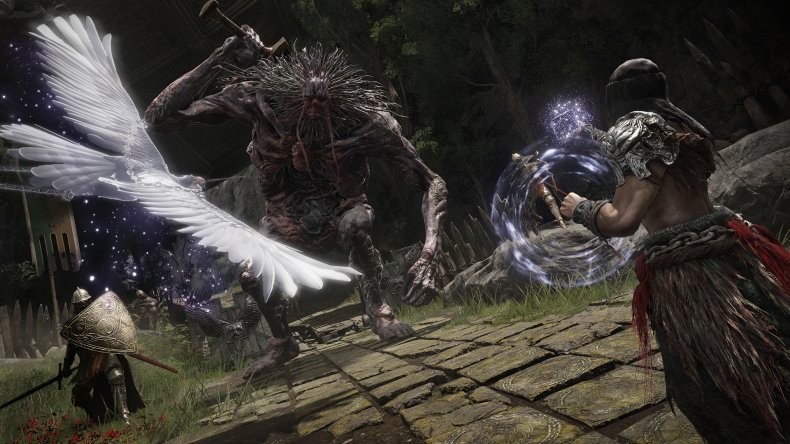 FromSoftware projects are certainly an acquired taste, on account of their unforgiving difficulty, opaque storylines, and lack of clear instructions. Put bluntly, they really aren't intended for those who just want to have a casual pick-up-and-play session.
Still, if you are on the right wavelength then these games can be some of the most rewarding and invigorating experiences out there. Dark Souls, Bloodborne and Sekiro: Shadows Die Twice all have fiercely dedicated fanbases that obsess over every detail in the respective worlds and try to uncover the various secrets.
With narrative contributions from George R. R. Martin, Elden Ring is sure to continue this trend. The new action RPG is very much in keeping with the rest of FromSoftware's library (there will be punishing enemy encounters, player-versus-player invasions, and the dreaded poison swamp areas) but it will tweak the established formula as well.
For example, Elden Ring is structured like a proper open-world game, with you being able to head off any given direction at any given time (although there's no guarantee that you won't be pulverised by a giant if you venture too far). It's also got a horse-riding mechanic and mounted combat to go alongside it, giving you an entirely new way of losing battles.
Given how deep and challenging most FromSoftware titles are, Elden Ring will probably keep you occupied for the next couple of months.
If you are brave enough to take it on, the game will be released on Microsoft Windows, PS4, PS5, Xbox One and Xbox Series X on February 25. The standard edition costs $59.99.
List of Games Releasing in February 2022
While those are the major releases for February 2022, there are a number of smaller indies and remasters coming out as well. Here is a more comprehensive list.
Life is Strange Remastered Collection — February 1
The Waylanders — February 2
Dying Light 2 — February 4
OlliOlli World — February 8
Sifu — February 8
Kingdom Hearts Series Collection (Nintendo Switch Port) — February 10
Dynasty Warriors 9 Empires — February 15
Assassin's Creed: The Ezio Collection (Nintendo Switch Port) — February 17
Total War: Warhammer III — February 17
Horizon Forbidden West — February 18
Destiny 2: The Witch Queen (Paid Expansion) —February 22
Martha Is Dead — February 24
Elden Ring — February 25
Grid Legends — February 25