Upcoming Italian horror game Martha Is Dead features an in-depth photography simulator that enables you to take snapshots of its picturesque Tuscany setting.
What Is 'Martha Is Dead'?
Martha Is Dead is described by its creator, Luca Dalcò, as a psychological thriller with a few horror elements.
In the game, you will play as Giulia, whose twin sister recently died under suspicious circumstances. Risking your own life to get to the bottom of what happened, you will conduct an investigation into a supernatural entity that is lurking beneath a nearby lake. Not to mention, you will also have to contend with the perils of WW2, as the story takes place in Tuscany, circa 1944.
After previewing a lengthy chunk of the game, Newsweek spoke to Dalcò about what makes Martha Is Dead so unique. Among other things, he talked about its historical setting, its relationship with the horror genre, and how its small development team managed to create photorealistic visuals on a tight budget.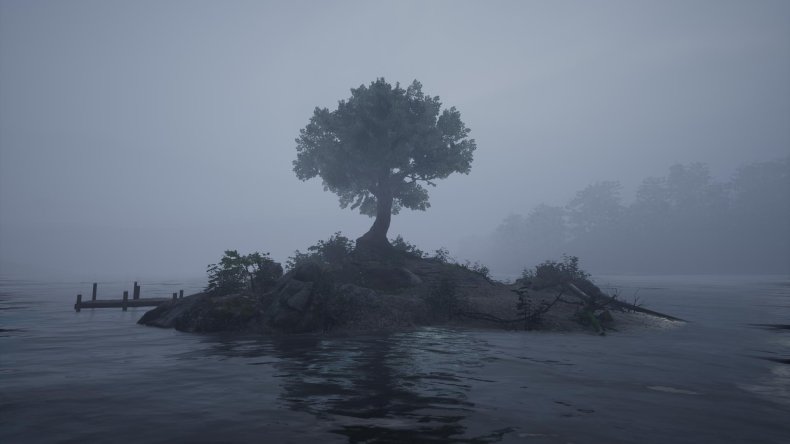 'Martha Is Dead' Lets You Take Stunning Photos of Rural Italy
One of the main topics of our discussion was how the game's environment distinguishes it from a lot of other horror games on the market.
Rather than leaving you trapped in a desolate asylum or a creepy village, Martha Is Dead allows you to explore the rural outskirts of San Casciano in Val di Pesa. Suffice it to say, this is not your typical setting for an eerie ghost story. After all, you are constantly surrounded by lush foliage, beautiful vineyards and ever-present sunshine here.
Yet the contrast works surprisingly well. The shadow of war looms over every character interaction and there's a generally disturbing atmosphere that you can never fully shake, even when you are going for a leisurely bike ride through the rolling green hills.
Speaking of which, the game does allow you to explore San Casciano at your own pace and gives you a few side activities if you want a break from all the doom and gloom. For example, you can take a boat trip, go sightseeing around the countryside, or dabble in a bit of amateur photography.
The latter is a favorite hobby of Giulia's, as the aspiring shutterbug carries around her trusty camera wherever she goes. Although the device is primarily used for investigative purposes (like documenting clues or locations that are somehow related to Martha's death), you are technically free to use up as much of the film roll as you like, which will be very tempting given how gorgeous the views are here.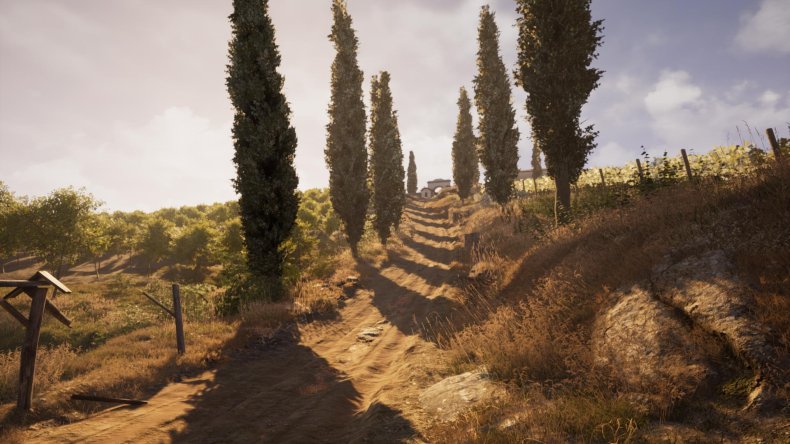 'Martha Is Dead' Teaches You How to Use an Old-Fashioned Camera
When we saw the photography system in action during our preview slice, we were surprised to see just how in-depth it is.
Other horror games, like Fatal Frame or Dead Rising, have flirted with similar mechanics in the past, but they only really allowed you to point the camera and take very basic images. That was the full extent of their inclusion.
Martha Is Dead on the other hand features a full-blown, vintage photography simulation. You are able to play around with the aperture setting, tweak the focus ring, and choose between film strips of differing sensitivities here. You can even pick up attachments—like new lenses and flashbulbs—to give you additional options for capturing the perfect image.
When it comes to taking pictures that are integral to the murder investigation, you will need to meet certain parameters. For instance, the subject must be in frame, it must be reasonably well exposed and it must be in proper focus. However, when you are just experimenting with the camera for enjoyment purposes, your creativity is totally unrestricted.
Not only that but there is a fully functioning darkroom that you can return to at any point in the game. Here, you will learn how to use the enlarger for creating prints and how to then immerse them in developer solution for just the right amount of time. If you get an image that you are especially proud of, you can even display it on a nearby hanger.
Speaking to Newsweek about this insanely detailed mechanic, Dalcò said via a translator: "It is [one of the] solutions that we implemented to distance our game from the concept of the walking simulator. The player can go into as much, or as little, depth with it as they want. Apart from in a few story moments, it is [entirely] optional".
Dalcò also believes that the simulator will offer younger players a window into history, allowing them to see how photography used to be prior to the invention of digital cameras and smartphones. On this subject, he said: "I think this educational aspect is a very important function of an entertainment product like a video game".
"If you think of a traditional documentary, it only appeals to someone who already has a [vested] interest in learning about a given topic. [However], thanks to their interactivity, video games can help develop interests where they might not already exist. I hope that we can inspire someone like that with our photography mechanic".
You will be able to fully immerse yourself in this simulator when Martha Is Dead is released later in 2021. The game will launch on Xbox Series X, Xbox Series S, Xbox One, PC, PS4 and PS5.
Correction 08/14/21, 9:48 a.m. ET: This article originally listed an October release date for Martha Is Dead.