Horry County Board Bans CRT Despite It Not Being Taught in Classrooms
Critical race theory (CRT) has been a hotly debated topic for more than a year, and one South Carolina school district recently banned all CRT teachings in its classrooms, despite the CRT curriculum never having been taught there.
The Horry County School Board voted 11-1 Monday night to ban CRT curriculum in the district's classrooms. However, CRT is often a graduate-level concept and wasn't taught in any K-12 classroom in South Carolina, according to reports from the Sun News in Myrtle Beach.
Reports also show that there was no reaction from the crowd after the resolution passed, a stark contrast to protests and standing-room only school board meetings that have made national and local headlines since last year.
The Sun News reported that board Chairman Ken Richardson spoke at the meeting before the resolution vote and assured the audience that his vote wasn't political. Instead, Richardson said he believed the resolution established a clearer stance on the district's belief on CRT curriculum.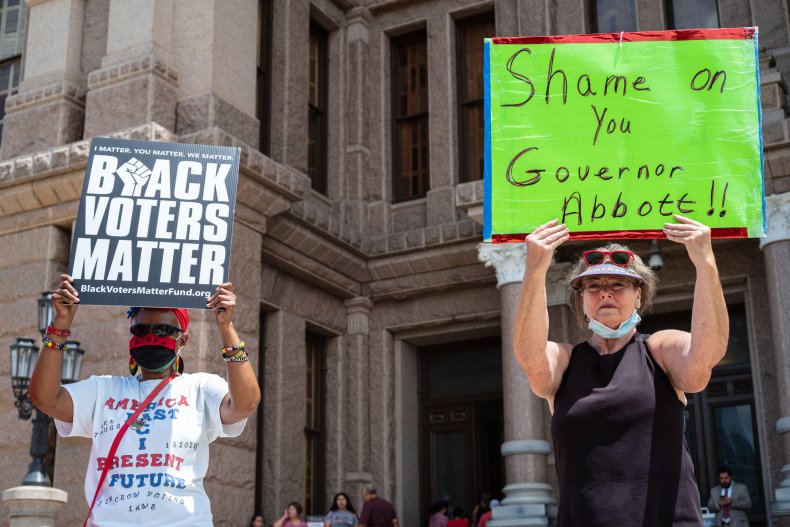 "I'm four months away from not being the school board chairman anymore," Richardson said. "So I don't have to watch what I say anymore. I'm not running for office, it's not political. I can say what I want, and I can do what I want. And you don't have to like it. And you can murder me on Facebook and social media, anywhere you want to, because I don't need to read it anymore."
The resolution also banned CRT from being part of teachers' professional development.
Board member Janet Graham was the sole nay vote. She said she voted against the resolution since Horry County and South Carolina didn't teach CRT to begin with. Her term also is up at the end of the year.
"I just felt like there was too much gray area, and if the state has already passed a proviso, why should we come back and regurgitate it?" Graham said before the vote, according to The Sun Times. "There's just a lot of gray area."
WPDE reports also show Graham was concerned about the resolution's wording. According to reports, no Horry County School Board members responded to her concerns.
CRT is most often taught in graduate philosophy or law classes. It includes teachings of social, political and legal structures of power distribution through race, according to the American Bar Association.
Three state bills propose banning CRT curriculum in South Carolina schools—House bills H.4392, H.4343 and H.4325. The bill H.4325 is the most direct and proposes an amendment to the state's code of laws to ban CRT. The state also already has a one-year revision banning CRT from state schools, according to WPDE.
Newsweek reached out to Richardson and Graham for comment.