Officials have confirmed that a Cobb County, Georgia, surgical technologist is "no longer an employee" at Wellstar Healthcare System following a controversial TikTok post. In the video, Jessica Renzi compared her former hospital's upcoming COVID-19 vaccination mandate to the Holocaust, WSB-TV reports.
Renzi specifically referenced the numbers tattooed on Holocaust victims, showing a hand-drawn "tattoo" on her arm that she facetiously called her "vaccine lot number." The sequence of numbers actually spelled out an offensive phrase, according to WSB-TV. The video also touched on the notion of vaccine passports and was tagged with phrases like "patriot" and "pro-choice."
After it was posted, Renzi's video saw considerable reach, being viewed "thousands" of times, WSB-TV reported. Renzi has deleted various social media accounts in the wake of her firing.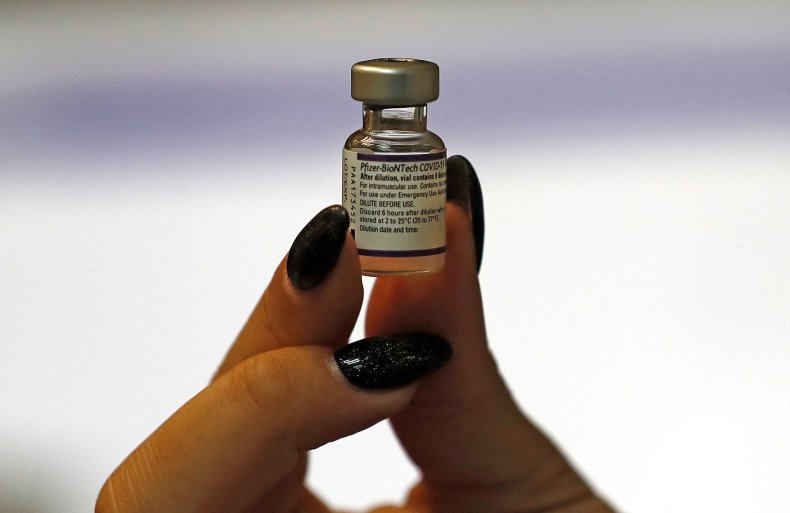 "Jessica Renzi is no longer an employee of Wellstar Health System," the hospital said in a statement sent to WSB-TV. "At Wellstar, we stand strongly against anti-Semitism as well as comments or behavior of any kind that do not serve our commitment to diversity, equity and inclusion. We are dedicated to fostering an environment where all team members treat others with compassion and respect. Wellstar remains steadfast in our mission to enhance the health and wellbeing of every person we serve."
"The use of Nazi and Holocaust analogies is deeply offensive, even traumatizing, especially to the families of those who perished and lost loved ones in World War II," the Anti-Defamation League added in its own statement on the situation. "For Jewish families, Holocaust analogies trigger fear around one of the darkest, most anti-semitic times in recent history, and these present day analogies come at a time of heightened anti-semitism in the U.S. felt very clearly by American Jews."
Republican Representative Marjorie Taylor Greene of Georgia previously found herself in hot water over similar remarks comparing mask mandates to the Holocaust. Following an outcry, Greene did release an apology, but later made further comments comparing vaccine outreach efforts to "brown shirts" in Nazi Germany.
Wellstar will be implementing a vaccine mandate for all of its employees on October 1. This move has predictably angered some, with a protest of roughly 150 recently taking place at the hospital system's corporate offices.
With the recent full FDA approval of the Pfizer COVID-19 vaccine, firm mandates with no opt-out options are expected to become more common. The New York City public school system has already announced one for its teachers in the wake of the approval.