A health care organization in Southern California is pleading with patients to practice kindness and understanding while interacting with health care workers amid the latest COVID-19 surge.
In a letter sent to patients this week, San Diego-based Scripps Health noted an "unprecedented number" of its staff members were impacted by the latest rise in cases, which many health officials have attributed to the rapid spread of the Omicron variant. As a result of the staffing shortages at Scripps Health, some facilities have had to close temporarily, while others are dealing with longer wait times for patients seeking care.
San Diego-based news station KGTV was first to report Wednesday on Scripps Health's letter to its patients.
In the letter, a copy of which was obtained by Newsweek, Scripps Health said its workers are "exhausted" and "need your support."
"So please, when you do access care, be kind. Be patient. Be understanding. Our doctors and staff need it right now more than ever," the letter said.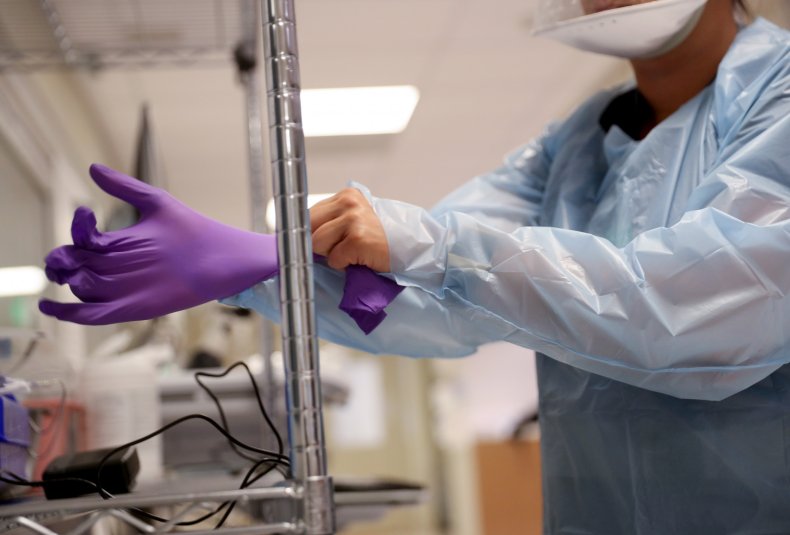 The letter went on to contrast frustrations some patients have expressed to health care workers in recent weeks with the attitudes toward health care workers in the early days of the pandemic, when doctors and nurses were praised as "heroes."
"Now, we are hearing from our staff members that they are sometimes being met with demeaning comments and verbal abuse from patients," the letter said.
The health care system added that its workforce has seen many patients lose their battles with COVID-19 over the last two years, which has added to the "continued mental and physical strain" staff members face in their line of work. In addition to this strain, Scripps Health said it is experiencing staffing shortages attributable to both the Omicron variant's spread and worker burnout.
Chris Van Gorder, the president and CEO of Scripps Health, said during an interview with KGTV that some staff members have dealt with patients who become "actually angry" when they are diagnosed with the virus. Some patients appear to be frustrated because they do not believe the virus is real, he said.
Van Gorder told the station that some health care workers had been "battered and assaulted by patients" in Scripps Health emergency departments.
"We even had somebody pull a knife out on one of our staff members," he added.
In late December, Scripps Health told local media outlets it had observed a 17 percent uptick in workplace violence reports in 2021 compared with those reported during the previous year.
Those incidents continued as the Omicron variant fueled staffing shortages at Scripps Health in early 2022. Many hospitals throughout the country have reported staffing shortages in recent weeks, with recent data from the U.S. Department of Health and Human Services showing shortages impacting about 30 percent of hospitals that reported staffing data to the agency.
With infection rates continuing to increase in Southern California and around the country, Scripps Health urged its patients to be considerate of health care workers as they seek treatment for their illnesses and injuries.
"Unfortunately, the pandemic is not over, but it is our hope that in the meantime people will work with — not against — us," the letter said.