As House Approves Juneteenth Holiday Bill, GOP Rep Compares it to 'Critical Race Theory'
While a bill to make Juneteenth, June 19, a federal holiday pass through Congress with relative ease on Wednesday, a Republican lawmaker who voted against the bill insisted it was was an attempt to make Critical Race Theory the country's "reigning ideology."
The bill passed unanimously in the Senate on Tuesday and in the House by a vote of 415 to 14 on Wednesday. It is expected to be signed by President Joe Biden soon, bringing official recognition to the holiday that commemorates the emancipation of slaves following the Civil War. All of those who voted against the bill were Republicans, with Rep. Matt Rosendale (R-Mont.) describing it as a left-wing attempt to commemorate "identity politics."
"Let's call an ace an ace," Rosendale said in a statement ahead of the vote. "This is an effort by the Left to create a day out of whole cloth to celebrate identity politics as part of its larger efforts to make Critical Race Theory the reigning ideology of our country. Since I believe in treating everyone equally, regardless of race, and that we should be focused on what unites us rather than our differences, I will vote no."
A release that accompanied Rosendale's statement went on to assert that the effort to recognize Juneteenth was intended to "make Americans feel bad and convince them that our country is evil" and was part of a "larger hard-left agenda to enshrine the racial history of this country as the prime aspect of our national story."
"This legislation is the culmination of decades of efforts by the Left to prevent unashamed celebrations of our national story, heritage, and history," Rosendale tweeted after the House vote. "Their intent is to replace the Fourth of July with this new day, one that will inevitably focus on America's darkest moments."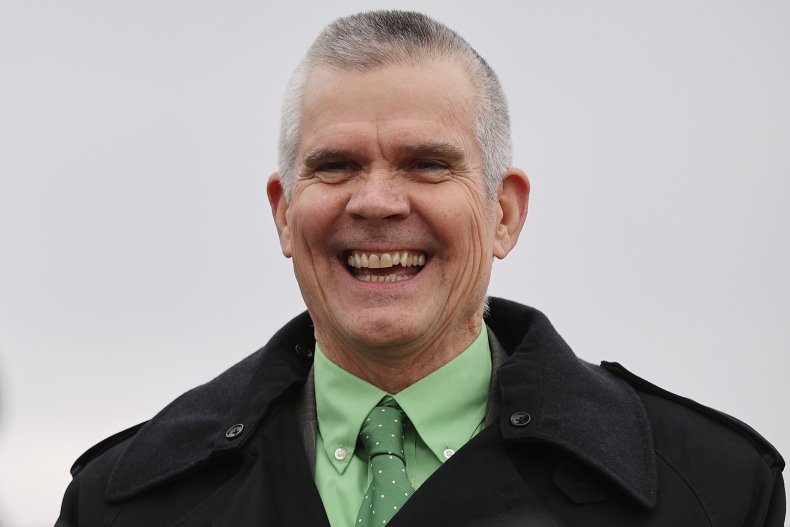 The teaching of CRT, which views race in the context of institutional racism, has become a highly politicized issue in recent months. While an increasing number of Republicans are now opposing CRT, GOP lawmakers overwhelmingly supported the Juneteenth bill despite the objections of Rosendale and 13 of his colleagues. Sen. John Cornyn (R-Texas) introduced the Senate version of the bill alongside Sen. Ed Markey (D-Mass.).
"I believe that there's no better time than the present, particularly given the strife we've seen, the level of distrust, for example, between law enforcement and the communities they serve, than to acknowledge our nation's history and to learn from it," Cornyn said after the bill passed. "Acknowledging and learning from the mistakes of the past is critical to making that progress and becoming a more perfect union."
The bill passed by unanimous consent in the Senate after Sen. Ron Johnson (R-Wisc.) announced that he would drop his objections to the bill. Johnson blocked a unanimous consent motion for a version of the bill that was introduced to the Senate last year in the midst of widespread protests for racial justice after the murder of George Floyd.
Following Biden's expected signature, Juneteenth will become the first new federal holiday since Congress and former President Ronald Reagan approved a bill adding Martin Luther King Jr. Day to the calendar in 1983.