House Democrats Hit Another Wall on Path to Passing Biden Agenda
The U.S. House reached another standstill on Friday after Democratic leaders had hoped for quick passage of a pair of bills that are key to President Joe Biden's legislative agenda.
"We're working on it," House Majority Leader Steny Hoyer, a Maryland Democrat, told reporters Friday morning as leaders stalled with a lengthy procedural maneuver on the floor. Meanwhile, negotiations with individual members continued behind the scenes.
Democrats have repeatedly blown self-set deadlines to pass a $1.2 trillion infrastructure bill that has bipartisan support and a separate, nearly $2 trillion expansion of the social safety net that Biden has dubbed his Build Back Better plan. The latter aims to create universal prekindergarten, lower health care costs, launch new efforts to combat climate change and tackle other top priorities for Biden and his Democratic allies.
On Thursday, House Speaker Nancy Pelosi told reporters that leaders were trying to break the logjam that has pitted moderate Democrats against the party's progressive wing.
"We're going to pass both bills," the California Democrat said. "But in order to do so, we have to have votes for both bills, and that's where we are."
House GOP leader Kevin McCarthy called the push to vote on Friday "rushed and irresponsible" and accused Democratic leaders of "trying to intimidate and bully members" into voting for the legislation.
"We're moments away from voting on a 2,145-page bill, advanced in the dead of night, finalized a few hours ago," the California Republican told reporters. "And not one person in this body has read it."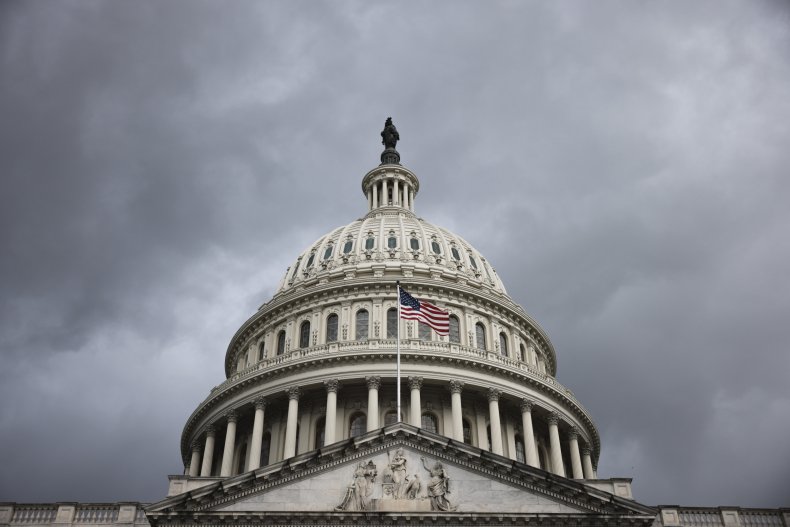 During an address on the economy Friday morning, Biden said he planned to spend the afternoon making calls to try to build support for both bills.
"I'm asking every House member...to vote 'yes' on both these bills, right now," Biden said. "Send the infrastructure bill to my desk; send the Build Back Better bill to the Senate."
He added, "Let's show the world America's democracy can deliver."
Although Democrats control the House, Senate and White House, Biden's two pieces of priority legislation have stalled amid party infighting over which bill should pass first and the scope of the larger Build Back Better package. Senators Joe Manchin of West Virginia and Kyrsten Sinema of Arizona, both conservative Democrats who have pushed the infrastructure bill, have emerged as key figures in the fight.
Meanwhile, progressive Democrats in the House, backed by Senator Bernie Sanders, a Vermont independent who caucuses with the Democrats, have said they won't support the infrastructure measure without a vote first on the social spending bill.
This week, Pelosi announced plans to forge ahead with a House plan that doesn't have an agreement to pass the Senate.
But a new snag also has emerged: Moderate Democrats in the House have told Pelosi they don't want to vote for the social safety net expansion without a cost estimate from the Congressional Budget Office, which could take weeks. A CBO score isn't required for House passage, but it must be finalized before the Senate can take up the bill.
Representative Jim McGovern, a Massachusetts Democrat who chairs the powerful Rules Committee that met into the evening Thursday to advance the legislation to the floor, acknowledged "little hiccups" in getting to a vote Friday
"I think all of us assumed that everybody would vote for this," he said. "We can get some transformative legislation passed today if we just all come together and vote for it, so that's my hope."