House Democrats Join Republicans in Seeking Extension of Afghanistan Withdrawal Deadline
Though they described the current situation in Afghanistan in different terms, on Tuesday, both Republican and Democrat members of the House of Representatives called for an extension of the current August 31 deadline for the withdrawal of Americans from the country.
"We must do everything necessary regardless of the deadline at the end of the month. We must extend that and get the mission done," Colorado Representative Jason Crow, a former Army Ranger who served in Iraq and Afghanistan, said. "The deadline is when the mission is accomplished and we bring our people home."
Crow's comments regarding the deadline were not only in line with fellow Democrats, but the message echoed remarks made by Republican members of the House made only minutes earlier.
Republican Kevin McCarthy, the House minority leader, held a press conference with a group of GOP Congressional lawmakers earlier in the afternoon. Those representatives were far more critical of President Joe Biden and the situation in Afghanistan than their Democratic counterparts. However, they also didn't feel a deadline of August 31 was adequate to complete the evacuation.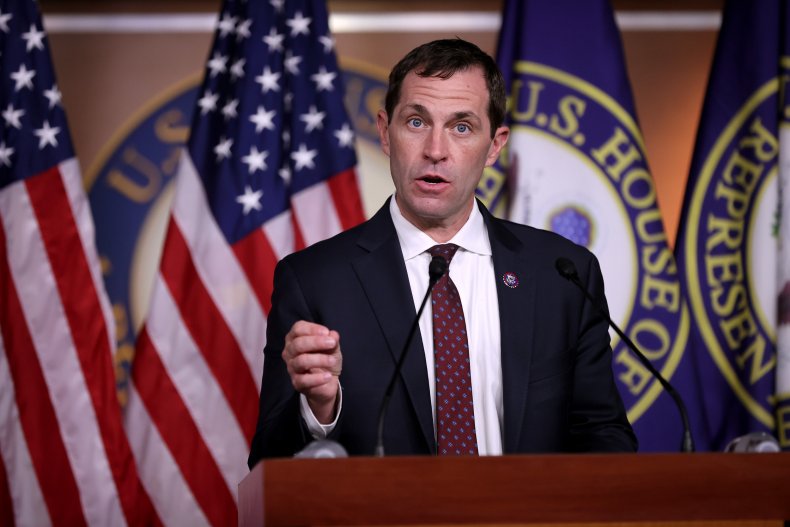 "We want to be very clear with you: Don't pick the date, solve the problem," McCarthy said of a deadline for the withdrawal. "Make sure every American is out, then that will be the date."
Later in the afternoon, Representative Mikie Sherrill of New Jersey—a former U.S. Navy helicopter pilot—joined her fellow Democrats in discussing the need for a possible extension on the August 31 deadline.
"I think it is critically important we ensure our military has the tools it needs to complete the mission. I do not believe that this can be accomplished by August 31, and I've requested that the Sec Def [Secretary of Defense] and Sec State [Secretary of State] encourage the President in the strongest possible terms to reconsider that deadline," Sherrill said.
"The [Biden] administration has emphasized that as of now they are sticking to the deadline, but they have expressed some willingness to reconsider based off of situations on the ground," New Jersey Representative Andy Kim said.
Kim also served in Afghanistan. He was a civilian adviser to Generals David Petraeus and John R. Allen before becoming a national security adviser under President Barack Obama.
"I, for one, believe that the situation on the ground currently already demands that we move past that deadline, and I hope the administration comes to that same conclusion," Kim added.
Kim, Sherrill and Crow all serve on the House Armed Services Committee.