House Energy Committee Wants to Question Oil Execs on High Price of Gas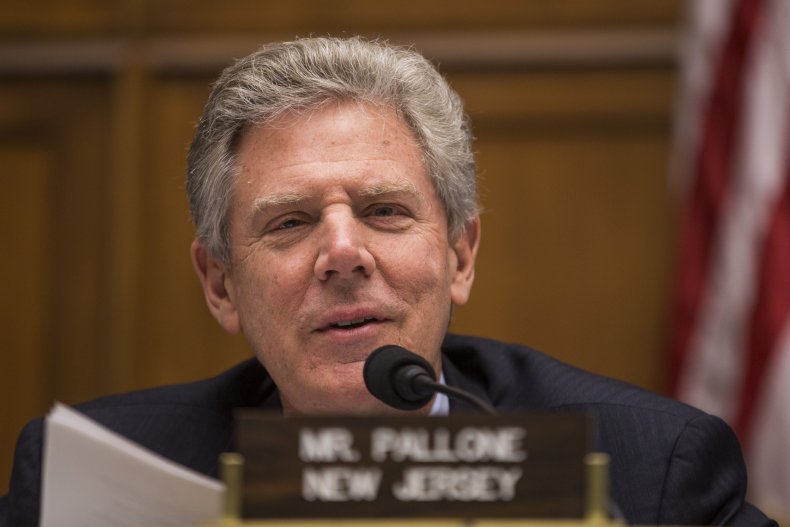 The chairman of the House Energy and Commerce Committee has asked oil executives whether they are "taking advantage" of the war in Ukraine to justify increasing gasoline prices.
Committee chair Frank Pallone (D-N.J.) sent a letter to the executives of six companies on Wednesday to request their testimony in an April 6 hearing, while expressing concern that the industry was "exploiting" the war to boost profits. Although U.S. gas prices had risen prior to Russia's war on Ukraine, prices skyrocketed to reach all-time highs after Russian President Vladimir Putin ordered his military to invade the country last month.
"I am deeply concerned that the oil industry has not taken all actions within its power to lower domestic gasoline prices and alleviate Americans' pain at the pump," wrote Pallone. "Instead, the industry appears to be taking advantage of the crisis for its own benefit ... I am concerned that the oil industry may be exploiting the war in Ukraine for its own economic gain."
"While Americans now pay record prices at the pump, the oil industry continues to prioritize profits, dividends, and stock buybacks over consumers," he continued. "By keeping domestic oil production low and funneling revenue back to investors and executives, the oil industry is keeping energy prices—and profits—artificially high."
Pallone argued that "the industry appears to be exploiting the humanitarian and international security crisis to promote its domestic exploration and extraction agenda, while falsely blaming" President Joe Biden for the price surge.
Pallone said that oil companies had chosen to not use 9,000 drilling permits, while over half of 26 million acres of available drilling land had gone unused.
"The Biden Administration approved more oil and gas drilling permits per month in 2021 than the Trump Administration did per month in each of its first three years, and natural gas production is at near record highs," Pallone wrote.
"The problem facing American consumers is not a result of Biden Administration policies but rather the actions oil companies have taken to keep supply low, prices high, and profits flowing," he added.
A recent YouGov/Yahoo News poll found that while 23 percent of Americans blame the oil industry for the price increase, a higher share of 30 percent blame Biden.
Attempting to assign blame for the increase has become highly politicized. Republicans have been eager to portray the post-invasion increase as the president's fault. Democrats have largely pointed the finger at the oil industry.
Biden made a similar argument as Pallone last week, claiming that oil companies were intentionally keeping U.S. production low and could have been "drilling right now, yesterday, last week, last year."
The national average for gas prices was $4.29 on Wednesday, according to GasBuddy. While the price was about 2 cents lower than Tuesday's average, it represented an increase of around 77 cents from last month and $1.41 from last year.
Pallone's letter was sent to executives at BP, Chevron, Devon Energy Corporation, ExxonMobil, Pioneer Natural Resources and Shell.
Newsweek has reached out to the companies for comment.