The House of Representatives has adopted an amendment to extend student loan protections granted under the CARES Act to those whose debt is held privately.
Measures under the CARES Act moved to pause student loan repayments and suspend interest through to September 30, however this only applied to government-held federal student loans.
This left those with private loans without such protections, leading Rep. Alma Adams (D-NC) to propose an extension to them. The amendment to extend CARES student loan protections was adopted by voice on Monday.
"The language pauses borrower payment obligations, accrual of interest, negative credit reporting, and debt collection," Rep. Adams said, in a tweet.
In addition, as the CARES student loan protections expire on September 30 this year, the amendment extends the private student loan protections an additional year until September 30, 2021.
Speaking in the House, Adams outlined the amendment, which applies to the William M. (Mac) Thornberry National Defense Authorization Act for Fiscal Year 2021, and spoke of people struggling with student loans amid the coronavirus pandemic. She said the amendment was "simple and fair," in extending the loan protections to private borrowers.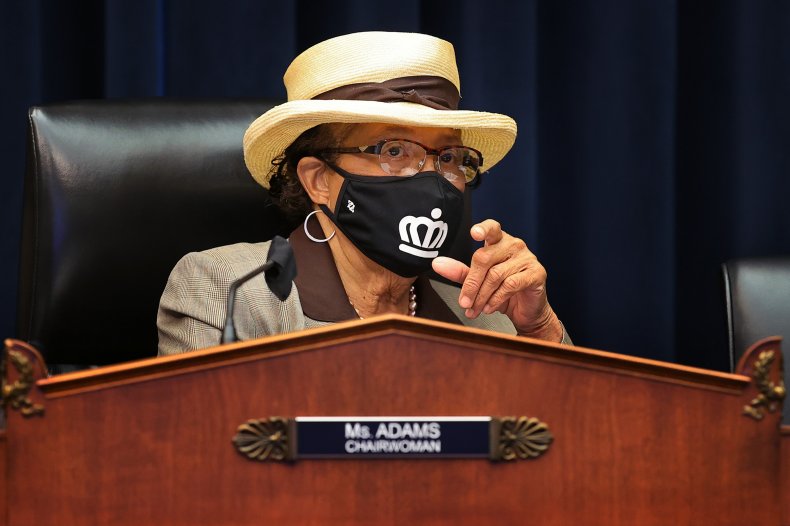 "Many Americans were struggling to repay their student loans before the pandemic and now it's only gotten worse," she said.
Adams spoke of private borrowers having been left with "very few relief options."
"We've left millions of Americans uncovered and without necessary protections," she said.
Rep. Virginia Foxx (R-NC) spoke against the amendment, stating it "inserts the federal government into private transactions in which neither party asked for assistance."
Foxx said that borrowers "benefit from making consistent payments and paying off their debts as soon as possible," describing it as a "misguided policy."
Adams said: "We're living in unprecedented times, so we need an unprecedented response. Let's find the courage and let's have some compassion to provide the financial support that student loan relief could do, that they urgently need."
Foxx argued that "the people who borrowed this money agreed to pay it back, they are not victims."
Adams said the amendment "gives us an opportunity to help those in need."
Following this, the amendment was agreed to by voice.
Newsweek has contacted Adams and Foxx for further comment.
The amendment comes as a further relief bill to assist Americans struggling amid the pandemic is considered.
Republican leaders met on Monday to discuss what sort of provisions a further package should provide, with some from the CARES Act coming to an end in the near future and bipartisan calls for further action to be taken.
COVID-19 cases continue to rise throughout the United States, with more than 3.8 million confirmed across the nation.
The graphic below, from Statista, shows the states with the highest numbers of confirmed cases.