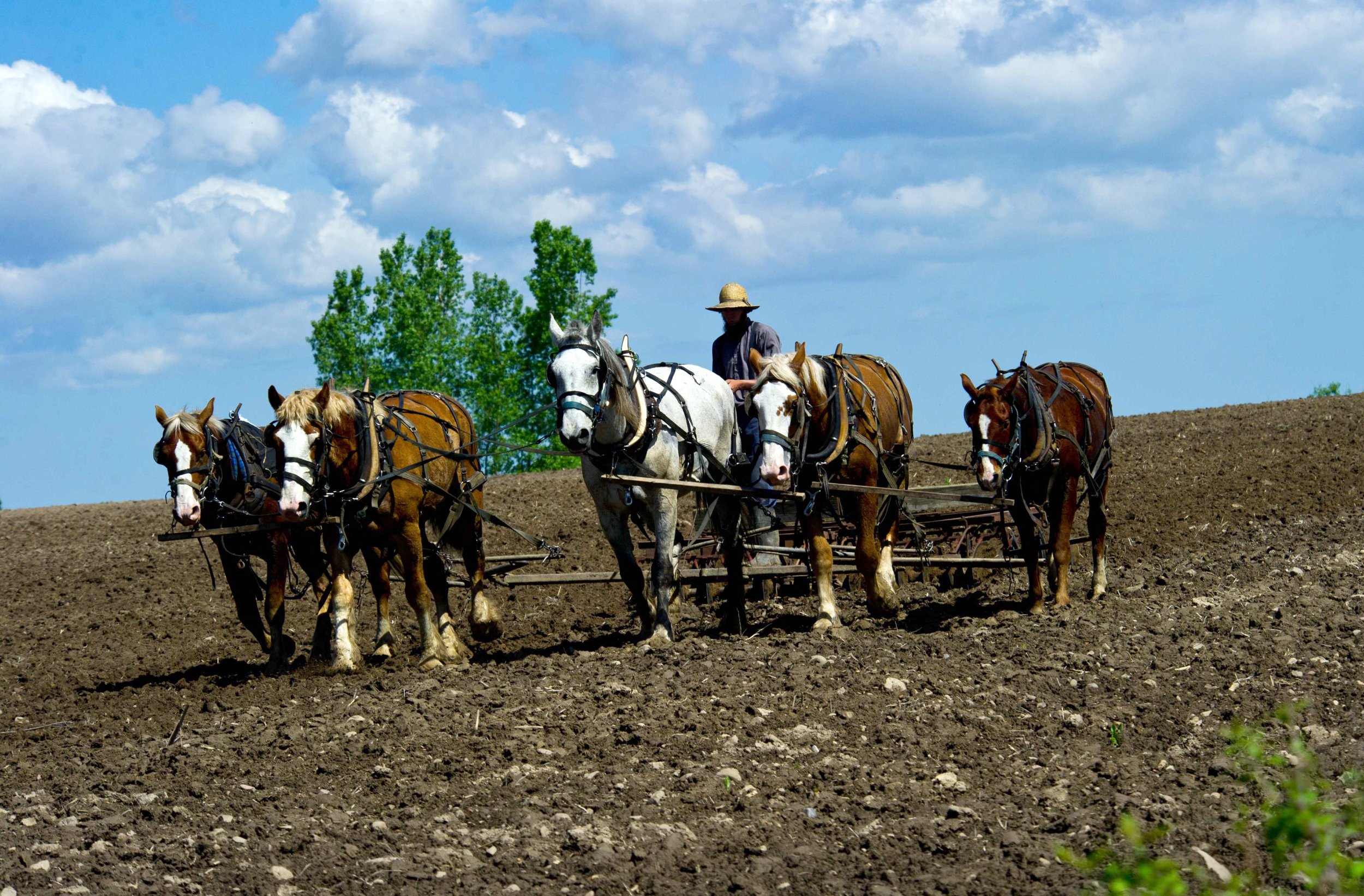 One child died and 10 people were injured when a fire tore through the home of an Amish family Wednesday evening in Middlefield, Ohio.
The two-year-old was declared dead on arrival at nearby UH Geauga Medical Center, according to NBC-affiliate WKYC.
The first fire crews arrived at the two-story, wood-framed house at 6.21 p.m E.T., Middlefield Fire Department reported. Light smoke was seen flowing from the building.
Firefighters searched the property for the young girl after bystanders said a child was still in the building. They found her unresponsive and removed her from the burning home.
Numerous injured adults and children were found in a shop on the property. Four victims were medically evacuated to nearby hospitals via helicopters. Five were transported by ground ambulances. Two further victims were treated on the scene.
Multiple local fire and ambulance crews attended the scene. Firefighters battled the fire for about 20 minutes before declaring it "under control." Authorities left the scene at about 10.30 p.m. No firefighters were injured during during the incident.
Officials told WKYC the victims ranged in age from one to around 40 years old.
"Victims were an Amish family living in a single-family home. No pets were injured. Investigators are now here to determine cause. The captain would not speculate on one or say where the fire started," tweeted WKYC reporter Andrew Horansky.
Although the complete extent of injuries remains unknown, Fox News reported a man and his son, 13, were treated at hospital for burns and smoke inhalation. Two other children suffered severe burns and were taken to MetroHealth Medical Center, the outlet stated.
The cause of the fire in the Peters Road dwelling remains unknown, but state fire marshals, county fire investigators and the Middlefield Fire Department are probing the blaze.
Middlefield, a town of 2,700 as of 2012, is home to a significant Amish population.
On Wednesday, at least one person was killed in a car crash that caused a fire on Brooklyn Bridge in New York City. Three cars involved in a four-car collision caught on fire, and authorities closed a section of the bridge in response.
On Tuesday, a man was arrested and charged on suspicion of arson after authorities found four people dead in a burning mansion in New Jersey. Two children and one adult were discovered with severe burns inside the house, and another adult was found outside.