What We Know About the Lady Gaga 'House of Gucci' Movie
House of Gucci has become one the most talked-about movies of 2021, after Lady Gaga posted a photo of herself and Adam Driver on the set of the film as Patrizia Reggiani and the husband she plotted to kill, Maurizio Gucci. This film project has gone through multiple directors and stars in the 15 years since it was first announced, but the movie now has a set release date, cast and plot—though no trailer as of yet.
When is House of Gucci out?
The movie, directed by Blade Runner and Gladiator's Ridley Scott, is scheduled for theaters on November 24.
This makes it the second of two Scott movies, both starring Adam Driver, to come out this fall. The previous month, the director will release his delayed The Last Duel, a movie about feuding French knights starring Matt Damon, Ben Affleck and Jodie Comer.
Who stars in House of Gucci?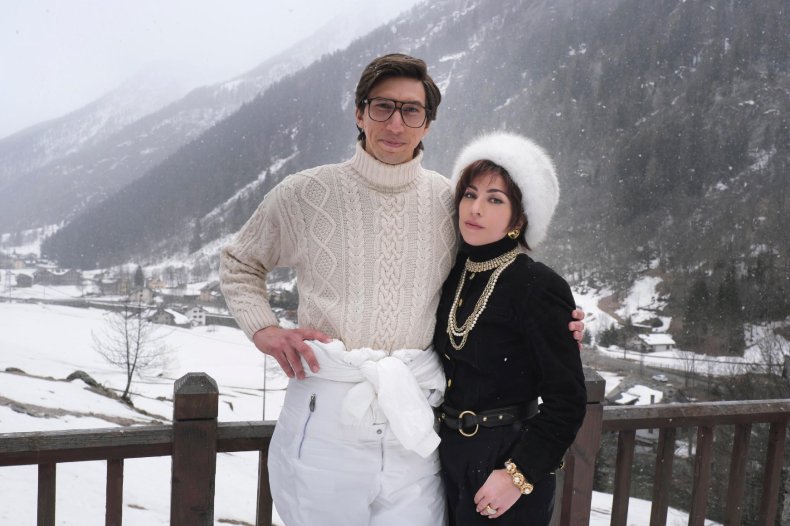 After 15 years of casting announcements and rumors, the movie started filming in February 2021, with BlacKkKlansman's Adam Driver as Maurizio Gucci, The Irishman's Al Pacino as his uncle Aldo and Zack Snyder's Justice League's Jared Leto as Aldo's son Paolo. Watchmen's Jeremy Irons, meanwhile, plays Maurizio's father Rodolfo.
In non-Gucci roles, meanwhile, are singer and A Star is Born star Lady Gaga as Maurizio's ex-wife Patrizia Reggiani and Call My Agent's Camille Cottin as his later girlfriend Paola Franchi.
When Scott was initially set to direct in 2006, Angelina Jolie and Leonardo DiCaprio were due to play Maurizio and Patrizia. Other names that at one point were set to play Reggiani, meanwhile, were Penelope Cruz and Margot Robbie, who were touted when Scott's daughter Jordan and In the Mood for Love's Wong Kar-Wai respectively were set to film the story.
What is the plot of House of Gucci?
The current IMDB synopsis for the movie reads, "The story of how Patrizia Reggiani, the ex-wife of Maurizio Gucci, plotted to kill her husband, the grandson of renown fashion designer Guccio Gucci."
This is based on one of the most famous true crime cases in Italian history, in which Maurizio was killed by a hitman in 1995 ordered by his ex-wife, three years after Reggiani had a brain tumor that her daughters argued changed her personality.
The film is based on the book The House of Gucci by Sara Gay Forden, which describes the story on its blurb as a "sensational true story of murder, madness, glamor, and greed that shook the Gucci dynasty."
When will the House of Gucci trailer be released?
No official release date has been announced for the official trailer, which is not that surprising—filming only commenced a month ago.
With the movie set for theaters this fall, however, a late summer release for the promo seems very likely.