5 Wild True Events 'House of Gucci' Missed: From Patrizia's Case to Her Pet Ferret
Lady Gaga and Adam Driver's new film House of Gucci is sure to be a hit with fans of true crime dramas.
The story of Patrizia Reggiani (Gaga) and Maurizio Gucci (Driver) is a fascinating one, and the film charts their life from first meeting to the latter's death in 1995 at the hands of a hitman hired by his ex-wife.
Based on the book House of Gucci: A Sensational Story of Murder, Madness, Glamour, and Greed, the story featured in the film may seem wild to viewers, but there are things that didn't make it into the film that are just as fascinating.
Here, Newsweek breaks down the moments that are missing from House of Gucci.
**WARNING: This article contains minor spoilers for House of Gucci**
1. Patrizia Reggiani's trial
The most obvious thing missing from House of Gucci is the sensational trial of Reggiani following Gucci's death.
She was first arrested in 1997 alongside hitman Benedetto Ceraulo, psychic Giuseppina "Pina" Auriemma (played by Salma Hayek), Ivano Savioni, and Orazio Cicala, and they were all sentenced that same year.
Reggiani and Cicala got sentenced to 29 years, Pina and Savioni were given 25 and 26-year sentences, respectively, and Ceraulo was sentenced to life in prison.
During the trial, which was heavily covered by the Italian press at the time, Reggiani was dubbed the "Black Widow" and she also wore head-to-toe Gucci outfits in court.
Reggiani has always attested to her innocence in Maurizio's assassination, even after she was found guilty for hiring a hitman to do so.
This side of the story would have been interesting to see in the film, but it is simply relegated to the final few minutes.
2. Maurizio Gucci's disappearance
Gucci's sudden departure from his wife's life is altered in the film to combine it with several other events, most likely to streamline the narrative.
In real life, Gucci told Reggiani in 1985 that he was going on a short business trip to Florence, Italy only to never return, and he sent a friend to tell his estranged wife their marriage was over.
Ridley Scott's film combines this with Gucci fleeing to Switzerland when his uncle Aldo (played by Al Pacino) accused him of forging his father's signature so that he didn't have to pay inheritance tax in 1986.
In the film it is during his time in Switzerland that Gucci reunites with childhood friend Paola Franchi (Camille Cottin), but in real life the pair didn't start dating until 1990.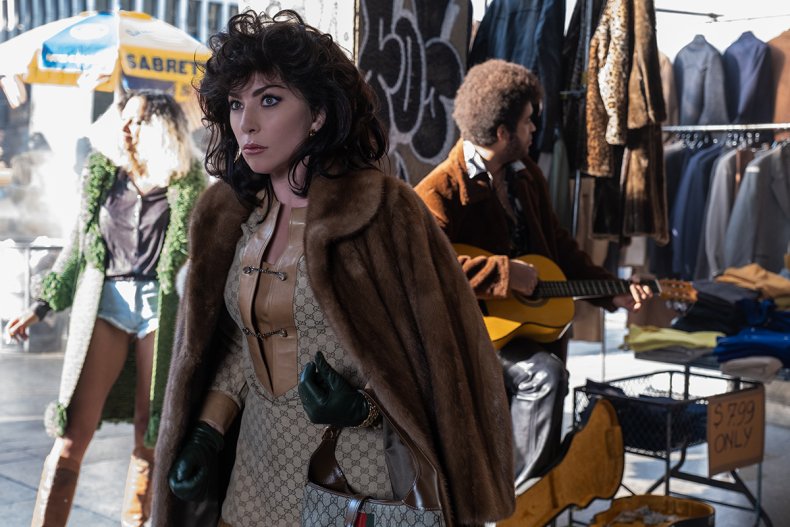 3. Paola Franchi was at Maurizio and Patrizia's wedding
Franchi was Gucci's partner during the last five years of his life, after they bonded over their unhappy marriages. However, they knew each other long before that.
The pair were childhood friends and they were so close that Franchi was even invited to his wedding to Reggiani in 1972.
But, in the film, Franchi doesn't make an appearance until Gucci's escapade to his Saint Moritz estate in Switzerland, and it is implied that they hadn't seen each other for many years before then.
Franchi was married to Giorgio Colombo when she and Maurizio began dating, and she divorced her husband in 1991 in order to be with the fashion mogul.
4. Maurizio Gucci's plans to re-marry
On the subject of Gucci's love life after Reggiani, his relationship with Franchi is only touched on briefly over the course of the film, however the real-life fashion heir intended to marry her before his untimely death.
Gucci began to make plans to wed Franchi shortly after his divorce with Reggiani went through in 1994, the court case of which was widely publicized at the time.
He and Franchi were going to wed at his Saint Moritz estate, and in Reggiani's trial for hiring the hitman to kill Gucci it was claimed she had done so in order to stop the wedding from taking place.
5. Patrizia Reggiani loves animals
One thing viewers won't get to see in House of Gucci is Reggiani's love of pets, in particular a pet ferret named Bambi.
So beloved was Bambi that Reggiani was allowed to bring it with her to prison when she was incarcerated in 1997.
In an interview with The Guardian in 2016, following her release after spending 18 years behind bars, Reggiani said of her time in prison: "I slept a lot. I took care of my plants. I looked after Bambi, my pet ferret."
Unfortunately, Bambi did not survive Reggiani's incarceration, as the publication reported that the pet died when an inmate accidentally sat on it.
Once she was out of prison, Reggiani proved her time behind bars hadn't reduced her eccentricities one bit because her first act as a free woman was to go shopping in Milan's Via Monte Naoleone with a pet macaw on her shoulder.
House of Gucci is out in theaters across the U.S. now.