House Judiciary Committee Chairman Blasts Trump for Flynn Pardon, Warns Americans Must Be 'Vigilant to Additional Abuses of Power'
House Judiciary Committee Chairman Jerry Nadler condemned Donald Trump's decision to pardon Michael Flynn, a retired U.S. Army lieutenant general and the sitting president's former national security adviser, on Wednesday afternoon. The Democratic congressman's criticism came shortly after Trump announced the culmination of Flynn's protracted federal case on Twitter.
Flynn is the second Trump ally who the president absolved of legal repercussions linked to their conduct surrounding the Russia investigation. He commuted Roger Stone's sentence in July, despite the conservative political consultant's conviction on seven felony counts, including witness tampering and lying to investigators.
"This pardon is undeserved, unprincipled, and one more strain on President Trump's rapidly diminishing legacy," Nadler said of Flynn's pardon in a statement, echoing numerous messages shared to the comments section of Trump's announcement on social media. The president's past discussions about potentially pardoning Flynn, as well as reports that speculated he would follow through after his election loss, were similarly criticized.
"It's important to talk about why the President pardoned Flynn," Nadler's statement continued. "We saw it before, in the Roger Stone case—where President Trump granted clemency to protect an individual who might have implicated the President in criminal misconduct. We may see it again before President Trump finally leaves office. These actions are an abuse of power and fundamentally undermine the rule of law."
"President-Elect Biden will soon take office and restore a measure of honor to the Office of the President," Nadler said further. "Between now and then, we must be vigilant to additional abuses of power, even as we look with hope to days to come."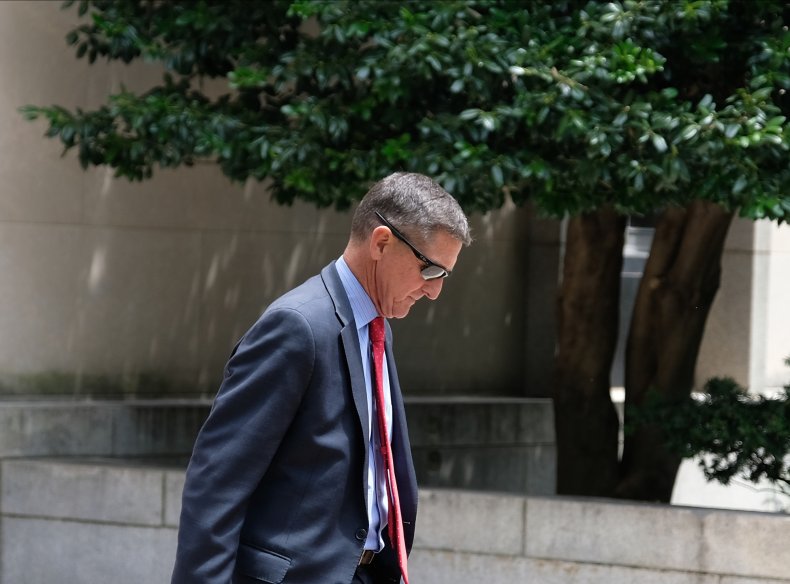 In a controversial but partly anticipated move, Trump formally commuted Flynn's charges via Presidential Pardon earlier Wednesday.
"It is my Great Honor to announce that General Michael T. Flynn has been granted a Full Pardon," Trump wrote on Twitter Wednesday afternoon. "Congratulations to @GenFlynn and his wonderful family. I know you will now have a truly fantastic Thanksgiving!"
Flynn served a short stint as national security adviser during the first month of Trump's presidency in early 2017. He resigned from the role in February of that year, when initial reports began to circulate regarding his correspondence with Sergey Kislyak, who was Russian ambassador to the U.S. at the time.
During the federal inquiry into that followed, Flynn twice pleaded guilty to making false statements to the FBI about his contact with the Russian diplomat amid its wider investigation into Russian election interference ahead of Trump's 2016 win. Flynn quickly struck a deal with Special Counsel Robert Mueller pledging to cooperate.
Attorney General William Barr initiated a review of Flynn's case and recommended that prosecutors drop charges against him last spring. Trump, who was impeached by the U.S. House after an inquiry into his own relations with Russia months prior, had previously advocated for the same. Although the Justice Department did ultimately strive to drop the charges, the judge assigned to Flynn's case opposed the effort.
Newsweek reached out to the White House for comment but did not receive a reply in time for publication.