House prices across the country have broken records over the past decade, as single-family home prices doubled on average in almost 70 metros.
The average homeowner became a property millionaire in three Californian metros, with prices crossing the $1 million threshold.
Nine other metros across the country saw their single-family house prices increasing between 200 and 299 percent over the decade, with values for properties in Detroit, jumping upwards of 350 percent, according to data compiled by Point2, an international real estate search portal.
This is a worrying sign, as surging inflation and rising interest rates mean extra financial pressures and rising debt for millions of homeowners, while future buyers continue to struggle to access affordable mortgages and houses.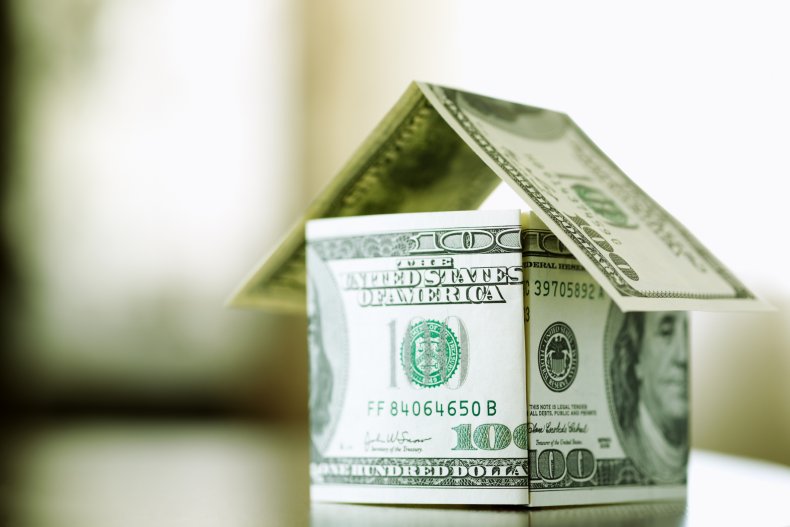 On Wednesday, the Federal Reserve announced that it would be increasing interest rates from 3 percent to 3.25 percent in a bid to tackle surging inflation, which hit 8.3 percent last month.
The average interest on homeowner loans was set at around 3 percent, but in the last year, this figure has more than doubled for the average fixed-rate mortgage.
To access a fixed-rate mortgage this year, homeowners are committing to an average of 6.3 percent, the highest it's been in 14 years, which means home loans are twice as expensive as they were a year ago.
The harsh financial realities are leaving homebuyers stuck in limbo: worsening the mortgage affordability crisis, while rental inflation sees future homeowners facing tougher conditions.
The median price of a single-family home has more than doubled, from $166,200 in 2011 to $353,600 in 2021.
The National Association of Realtors also reported a new high of $414,000 for single homes in the second quarter of 2022, an increase of 14 percent year on year.
The Detroit metro area topped the list for the most substantial percent increase in value, rising 356 percent from an average of $53,800 to $245,700 for a single family home - an increase of $48 per day.
In 2020, real estate agents in Detroit suggested the significant growth is coming from low inventory; increasing demand; supply chain and construction snags; more buyers prioritizing more spacious homes; and older generations being far less open to downsizing than before.
Compared to 2011, the median price of a single family home increased by more than 300 percent in Boise, Idaho and more than doubled in 69 other metros. Single home prices in Naples, Florida; Phoenix, Arizona; and Cape Coral, Florida, jumped more than 250 percent in the last decade.
Phoenix had the second-fastest growing prices of all of the large metros in the nation as more homebuyers are moving to the bustling city than almost anywhere else in the US.
Prices in Atlanta, Georgia, rose by 220 percent, deeming the metro area as one of the most overvalued housing markets in the country, according to researchers at Florida Atlantic University and Florida International University.
Atlanta is currently one of 20 metros where home prices are being inflated by 50 percent or more than the estimated valuations, alongside the largest one of the largest growths in overall house prices.
Home prices in San Jose; San Francisco; and Anaheim, California, more than doubled and crossed the $1 million psychological barrier in the last decade, with urban Honolulu, Hawaii, joining the ranks in 2022.
Between January 2011 and December 2021, home prices in San Jose increased by an average of $266 per day, with San Francisco homes adding an average of $208 every day to the value of their homes over the last decade.
Peoria, Illinois, and Bloomington, Illinois, recorded the smallest percentage increases in home prices from 2011, at only 9 percent and 19 percent respectively.
Prices for condos is also on a significant rise as national median prices increased $132,300 between 2011 and 2021 — an 80 percent jump. The median is currently $351,200, per Q2 2022 data.
With a 544 percent increase in condo prices since 2011, Atlanta blew all other metros out of the water, while Hartford, Connecticut, was at the end of the ranking, with a meager 6 percent increase.
The steep rise suggests that many homebuyers who want to get on the ladder are being priced out of the single-family segment.
According to the Federal Reserve Bank's 2022 index, the metro Atlanta housing market is unaffordable. And, metros like Reno and Las Vegas in Nevada aren't be far behind, given that they trail Atlanta in condo price increases, with jumps of 430 percent and almost 300 percent, respectively.