Powell Expects Interest Rates to Remain 'Restrictively' High for a While
The Federal Reserve on Wednesday, for the third consecutive time since June, increased interest rates by three-quarters of a percentage point to combat inflation.
Fed Chair Jerome Powell said the new rate of between 3 and 3.25 percentage points—the highest rate in the U.S. in 14 years—is part of the Fed's commitment to reduce inflation to 2 percent.
Powell called price stability the "bedrock of our economy" and said that without it, "the economy does not work for anyone."
"We anticipate that ongoing increases will be appropriate," Powell said. "We are moving our policy stance purposefully to a level that will be sufficiently restrictive to return inflation to 2 percent."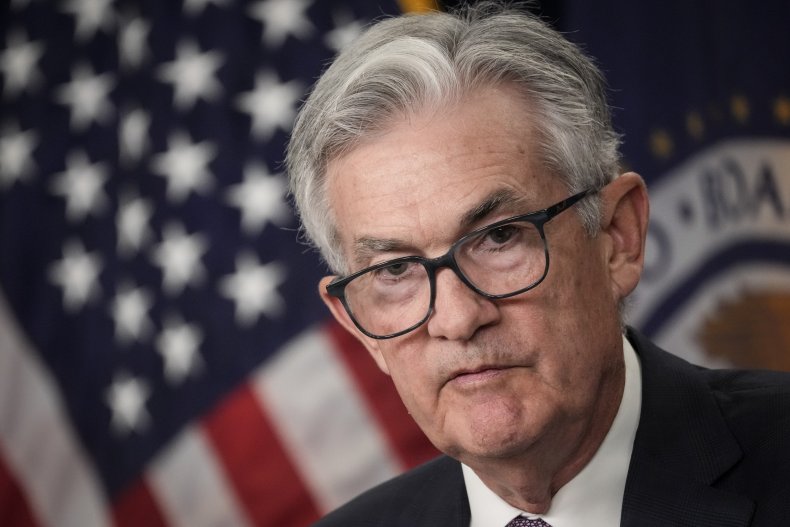 Trading Economics reported that in August, the annual inflation rate in the U.S. eased for the second straight month to 8.3 percent, the lowest since April. Although it fell two-tenths of a percentage of point compared to July, it was still above market forecasts of 8.1 percent.
The move continues to negatively affect already higher-than-average mortgage rates, credit card and auto loans, and the housing market.
The National Association of Realtors (NAR) reported Wednesday that existing home sales decreased for the seventh straight month, falling 0.4 percent from July and 19.9 percent compared to the previous year.
"The housing sector is the most sensitive to and experiences the most immediate impacts from the Federal Reserve's interest rate policy changes," NAR Chief Economist Lawrence Yun said. "The softness in home sales reflects this year's escalating mortgage rates. Nonetheless, homeowners are doing well with near nonexistent distressed property sales and home prices still higher than a year ago."
The economy has slowed, Powell said, resulting in lower disposable income and tighter budgets for individuals and families. Food and energy prices remain well above average.
While employment has risen by an average of 378,000 jobs per month over the last three months, he said that the labor market is "out of balance" with demand for workers exceeding the supply of available workers.
Jeffrey Roach, chief economist for LPL Financial, told Newsweek that the new unemployment rate forecast of 4.4 percent for 2023 and 2024 "is a reasonable estimate of the so-called natural rate of unemployment, the rate that is neither too low and inflationary nor too high and recessionary."
While areas such as auto sales and credit cards have been well documented, Roach said the aggressive rate hikes have not yet fully impacted other facets of the "real economy."
In addition to "modest" growth in spending and production, the Federal Open Market Committee (FOMC) blamed Russia's war in Ukraine for "causing tremendous human and economic hardship."
"The war and related events are creating additional upward pressure on inflation and are weighing on global economic activity," the FOMC said in a statement on Wednesday. "The Committee is highly attentive to inflation risks."
When asked by reporters if and when hikes will cease, Powell said the FOMC is "strongly resolved" to get inflation down to that 2 percent figure. He said the Fed has to be "very confident" that inflation is decreasing before such consideration.
"It's very hard to say with precise certainty the way this is going to unfold," Powell said. "What we think we need to do and should do is to move our policy rate to a restrictive level that is restrictive enough to bring inflation down to 2 percent, where we have confidence of that."
That could include reaching a particular interest rate and staying there, Powell said, "but we're not at that level."