House Prices Are Most Overvalued in These 11 States—Fitch Report
After two years of house prices booming, a majority of experts believe that a correction of the market is inevitable and incoming.
The housing market has already started giving signs of a slowdown, as a combination of record-high mortgage rates, unaffordable house prices and inflation has squeezed many potential home buyers out of the market, plunging demand.
In June, new home sales dropped for the fifth time this year, falling by a dramatic 5.4 percent compared to May, after having already reached their lowest level since April 2020 in April.
And yet, despite the expectations of experts and despite home price growth losing speed —going from a peak of 20.6 percent in April to 19.8 percent in May—house prices have not yet cooled down. On the other hand, homes are still greatly overvalued across the country.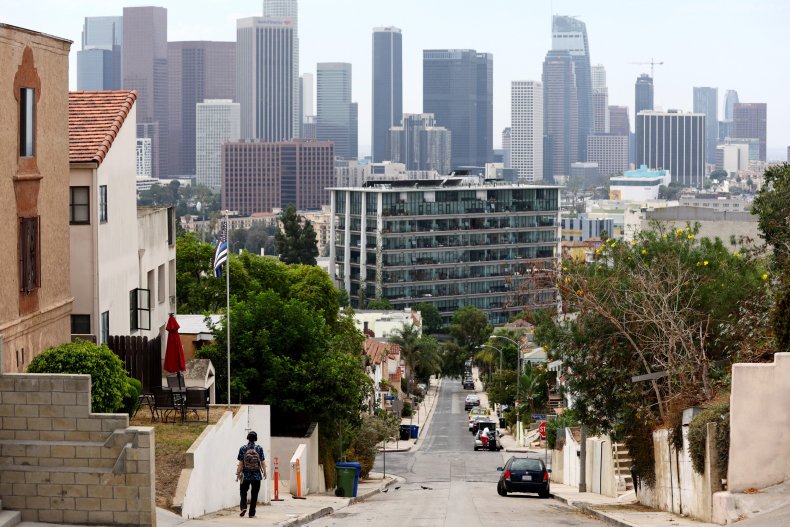 Fitch Ratings, a leading credit rating agency, estimates that home prices on a national level were overvalued by 11 percent in the first quarter of 2022, compared to 9.2 percent reported in the last quarter of 2021.
These are the 11 states where home prices changed by more than 15 percent in the first quarter of 2022:
Arizona
Hawaii
Idaho
Kansas
North Carolina
New Hampshire
New York
Oregon
South Carolina
Washington
Wisconsin
"Idaho and Washington remained the most overvalued states," says the Fitch report, which blames the different rate of home price growth reported by the states on house stock availability in these areas.
Looking at the bigger picture, these are the 11 states that saw the biggest home price change in the past year:
Florida (29.8 percent)
Arizona (27.5 percent)
Utah (26.8 percent)
Tennessee (25.8 percent)
Idaho (25.5 percent)
Montana (25.2 percent)
Nevada (25.0 percent)
Hawaii (22.7 percent)
South Carolina (22.7 percent)
Georgia (22.1 percent)
Maine (22.0 percent)
The numbers are even worse on the urban level. According to the agency, home prices in 89 percent of the country's metropolitan statistical areas (MSAs) are now overvalued, compared to 73 percent from last quarter.
Housing in approximately 57 percent of the MSAs is currently more than 10 percent overvalued, compared to only 4 percent which was overvalued before the pandemic.
"Among the top 100 most populated MSAs, housing in Buffalo-Cheektowaga-Niagara Falls, NY, is estimated to be the most overvalued, followed by Rochester, NY and Durham-Chapel Hill, NC," the report said.
According to Fitch, this overvaluation of American homes was driven primarily by the rapid growth in prices across the country reported this year, which is expected to cool down with the increase in housing stock and the soaring up of mortgage rates.
But the agency expects home price growth to continue rising before slowing down, at least until the second quarter of 2022, "due to the home price data lag and mortgage lock-in effect."