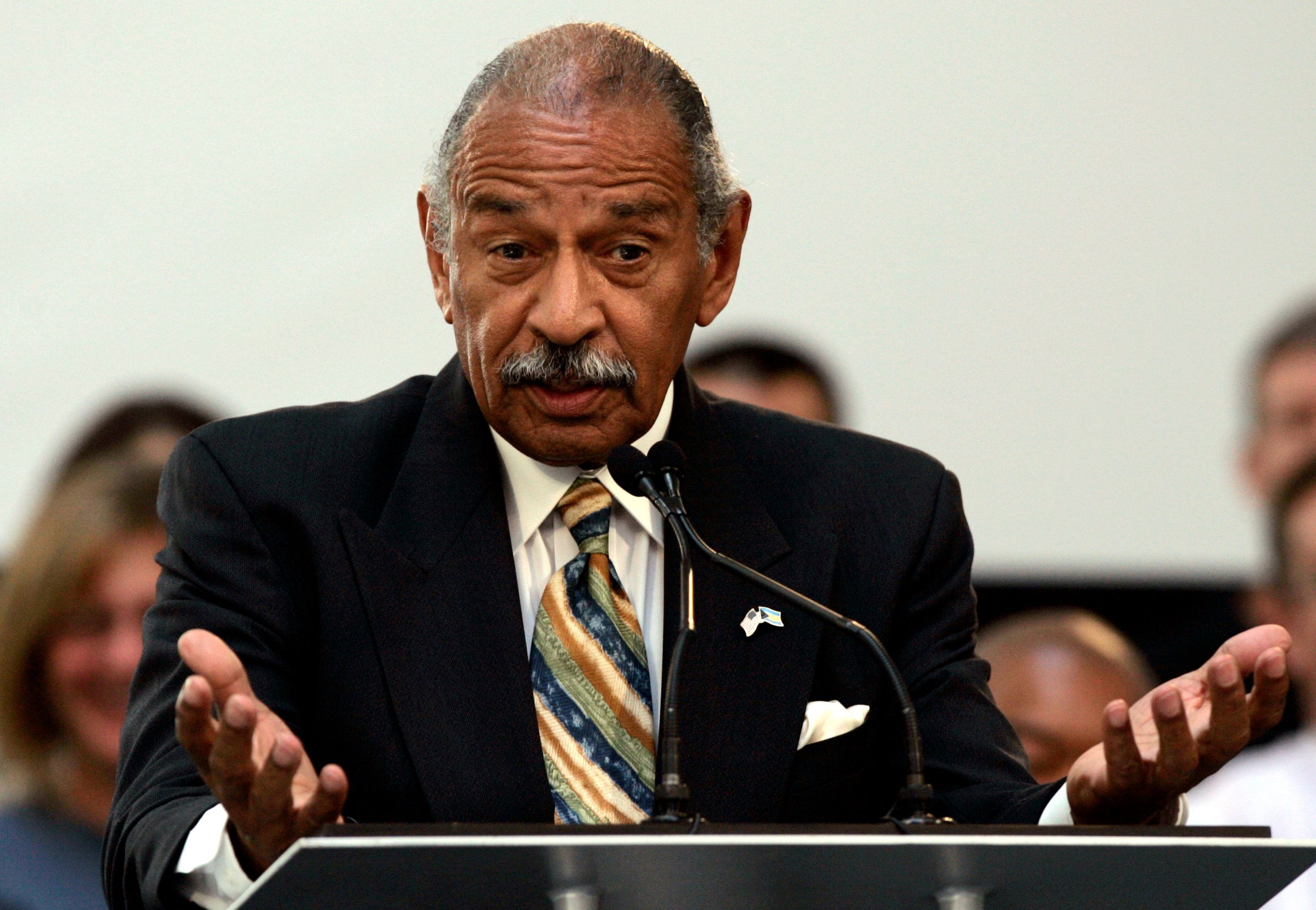 The House on Wednesday passed a new rule requiring all members and staff undergo mandatory sexual harassment prevention training — as one of its most revered lawmakers, Representative John Conyers, faces calls to resign over sexual misconduct allegations.
"Sexual harassment has no place in any workplace, let alone in the United States Congress," House Speaker Paul Ryan said in a statement on Wednesday. "We will not tolerate that kind of behavior."
The new rules will mandate training in employees' rights and protections, and guide them on how to report allegations in the workplace.
The Senate passed its own version of the policy earlier this month, also voting unanimously in favor of the mandatory training that legislators hope will curb the scandals now engulfing Washington and Hollywood.
Whereas the Senate has had to address allegations against Senator Al Franken (D-Minn.), who has been accused of groping several women, the House now must reckon with the allegations against Conyers, a Michigan Democrat who allegedly harassed several former female staffers. Conyers has served in Congress for more than 50 years.
Conyers stepped down from his position on the House Judiciary Committee on Sunday, soon after House Minority Speaker Nancy Pelosi defended her Democratic colleague on NBC's Meet The Press and called him an "icon." She also cast doubt on Conyers' accusers, saying the alleged victims "have not really come forward."
Conyers has also retained the support from a dozen female staffers who have worked for him over three decades. They issued a statement calling the 88-year-old congressman a "gentleman" who "never behaved in a sexually inappropriate manner" in their presence.
Conyers' accusers have said he made unwanted sexual advances on them, touched them inappropriately, verbally abused them or showed up to meetings in his underwear.
Representative Kathleen Rice (D-N.Y.) expressed frustration that, aside from the push for mandatory harassment training, Democrats in the House are doing little to address sexual misconduct in the party.
"I think it's a disgrace," she told reporters Wednesday, noting how the news media, by comparison, has been swiftly ousting prominent men accused of misconduct, such as Matt Lauer and Charlie Rose.
Rice is one of several Democrats in the House who has called for Conyers to resign.
Even with the new policies slated to go into effect in the House and Senate, other deep-seated problems remain with how Congress handles sexual harassment allegations.
Congress has for years been quietly paying $17 million in settlements for "employment-related claims," some of which has gone to settling harassment complaints.
"Most people didn't know it existed," Rep. Tom Cole (R-Okla.) said about the payments. "I think there's a pretty strong feeling that frankly those things ought to be public and those things ought to be paid for by the individual responsible, not by the taxpayer."
A 1995 law about sexual harassment is the reason why taxpayers and members of Congress themselves have been left in the dark about harassment complaints. According to the Washington Post, the law allows accusers to file a lawsuit against their alleged harasser only after undergoing months of counseling and mediation. Afterward, their case goes to a special congressional office tasked with resolving these matters outside of court.
"It is not a victim-friendly process," Representative Jackie Speier (D-Calif.), one of the first women on the Hill to speak out against its culture of harassment, told the Post. "It is an institution-protection process."
She continued: "I think we would find that sexual harassment is rampant in the institution. But no one wants to know, because they'd have to do something about it."